On August 14, the Chinese regulatory body under MIIT unveiled the pictures and specs of the BYD Song L electric SUV fastback. The EV will offer single and dual motor variants, with a maximum power of 380 kW (510 HP).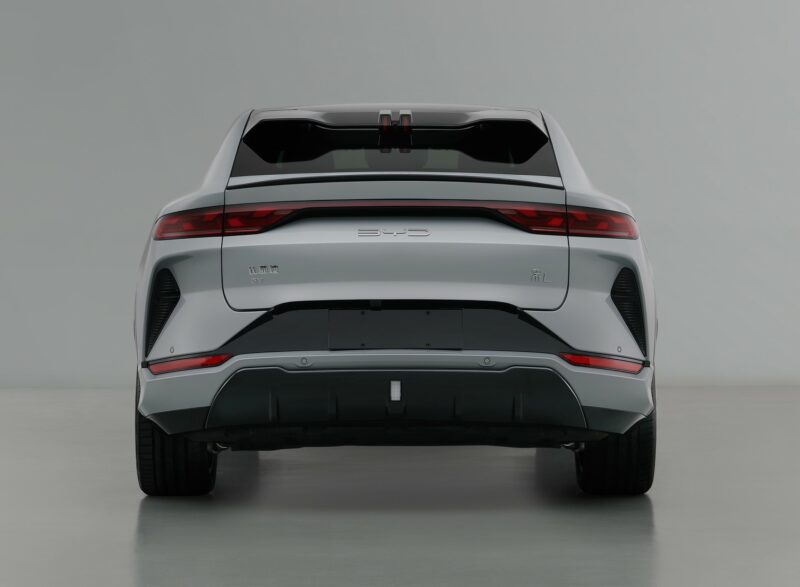 In China, every car must be approved by the local regulator before hitting the market. The Ministry of Industry and Information Technology (MIIT) publishes the list of vehicles that went through the homologation process every month.
For some reason, many media refer to those MIIT pictures as leaks, which are not. Although automakers are not happy about their secrets being exposed, these are official pictures and specs sheets published by the government.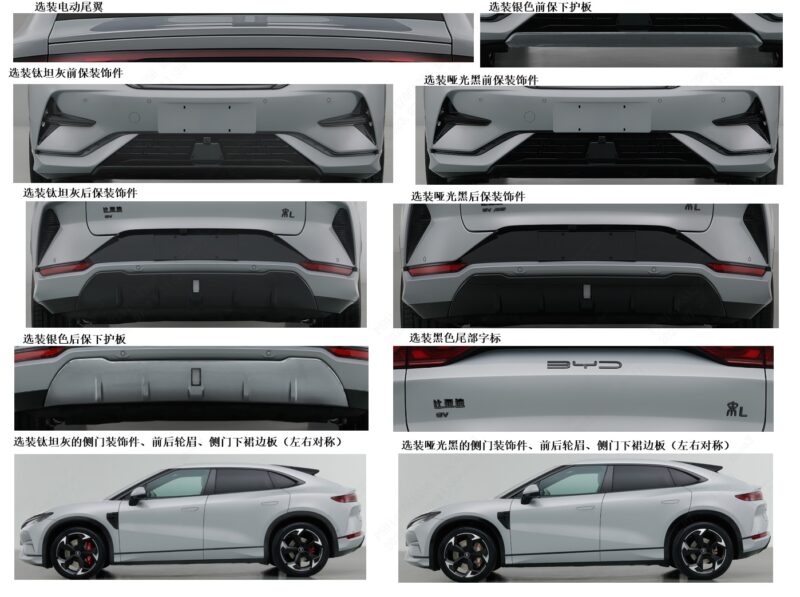 Song L sits on e-platform 3.0 and will feature an LFP Blade battery manufactured by BYD's subsidiary Jinan Fudi Battery Co., Ltd. (FinDreams). The single motor option will offer 230 kW of power (308 HP), while the AWD dual-motor version will add a front motor with 150 kW. The top speed is limited to 201 km/h.
Song L has cool-looking frameless windows, a blacked A-pillar, hidden door handles, a large panoramic roof car, and a pop-out lip spoiler on the tail. Other equipment includes BYD's cell-to-body (CTB) battery technology and a DiSus suspension system.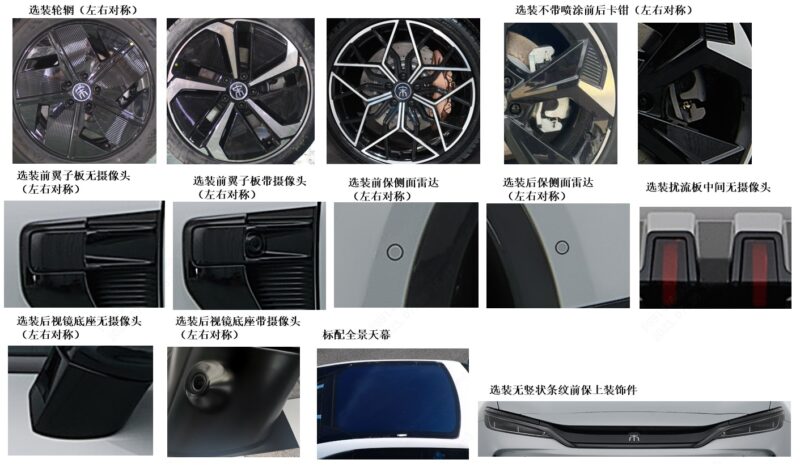 The new SUV fastback is a part of the Dynasty series together with Han, Tang, Yuan Plus (Atto 3), and the rest of the Song family (Plus, Pro, L – BYD is not afraid to make its lineup as confusing as possible). As suggested, all Dynasty series cars are named after Chinese emperors.
Song L is a mid-size SUV with dimensions (L/W/H) 4840/1950/1560mm, and the wheelbase is 2930mm. Curb weight is 2385 kg. Song L is 90mm longer, 29mm wider, 64mm lower, and 40mm longer in wheelbase than the Tesla Model Y. The EV will come with 19″ and 20″ wheels options.
As with all Dynasty series EVs, Song L doesn't have a BYD logo on the front, but the Chinese character Song (宋). On the rear, the car doesn't have traditional Build Your Dreams writing but only BYD marque, which looks much better.
Song L will compete with Tesla Model Y in China, so we expect it will get some tempting price tag as BYD is not afraid to go into a price war. Model Y starts at 263,900 yuan (32,200 USD) in China.
Song L will be produced in three BYD plants in Shenzhen, Changsha, and Hefei. The new BYD SUV is expected to launch in Q4 this year, with price starting at 200,000 yuan (27,600 USD).
BYD has set an official objective to achieve sales of 3 million new energy vehicles (NEVs) within this year, with an optimistic aim to reach 3.6 million units. BYD sold over 1.5 million NEVs from January to July, and in July, the company broke a record by delivering 262,161 NEVs.