On August 14, BYD's premium brand, Fang Cheng Bao, released official pictures of their first car – an electric SUV called Leopard 5 (Bao 5, 豹5). The new EV will launch at the Fang Cheng Bao Tech Conference on August 16 and will have a public debut a week later at the Chengdu Motor Show on August 25.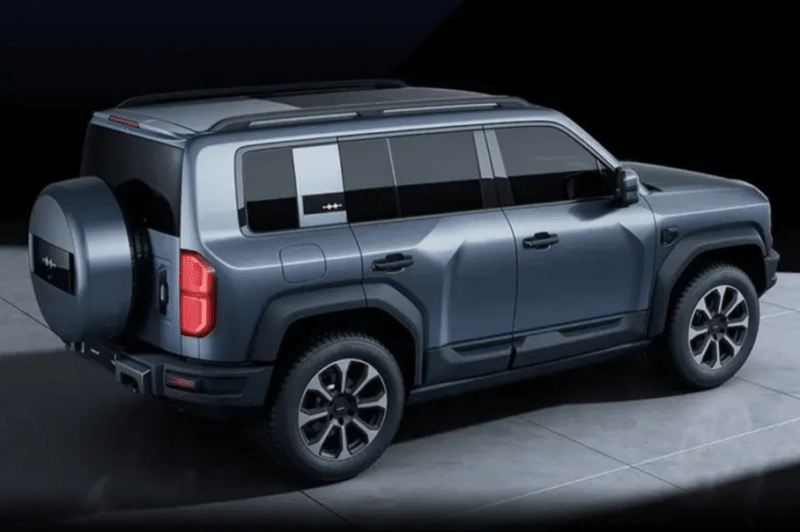 The Leopard 5 will launch as a range extender (EREV), with a BEV version to follow next year. As Fang Cheng Bao (FCB) already teased some details, we know the car will sit on BYD's DM-o hybrid platform and have an electric motor with over 500 kW powering all wheels. Leopard 5 will also be fast: 0-100km/h acceleration is in 4 seconds. Battery capacity is yet to be announced, but the car will have a combined range of 1,200 km with a full tank and battery.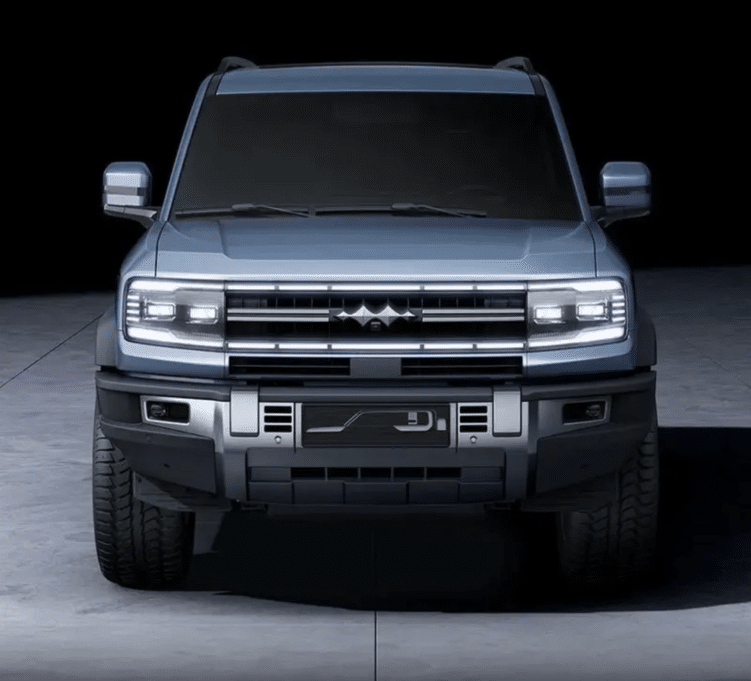 Leopard 5 adopts a new design language; FCB calls it "Leopard Power Aesthetics." It is a boxy SUV about 5 meters long and comes with all the things you would expect from an off-roader: massive bumpers, roof rails, a continental wheel mounted on the back, and a large logo on the front grille. Above the front fender, you can also see a bulging sensor, which might be a Lidar, but we need to wait for confirmation. It is expected to use BYD's Disus-P suspension system.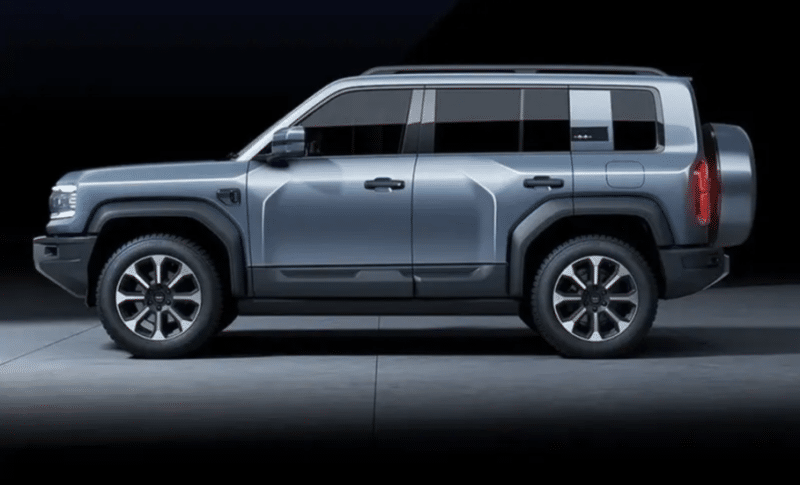 The interior hasn't been revealed yet, but based on spy shots CarNewsChina obtained, it will feature two LCD screens, one for the instrument panel and one massive as a central control screen. Much stuff inside is wrapped in leather as BYD aims at the luxurious market with FCB. We can also see lots of physical buttons, which is not surprising. BYD is more traditional in interior design, unlike younger Chinese EV makers who often keep it clean and minimalistic inside, following Tesla style.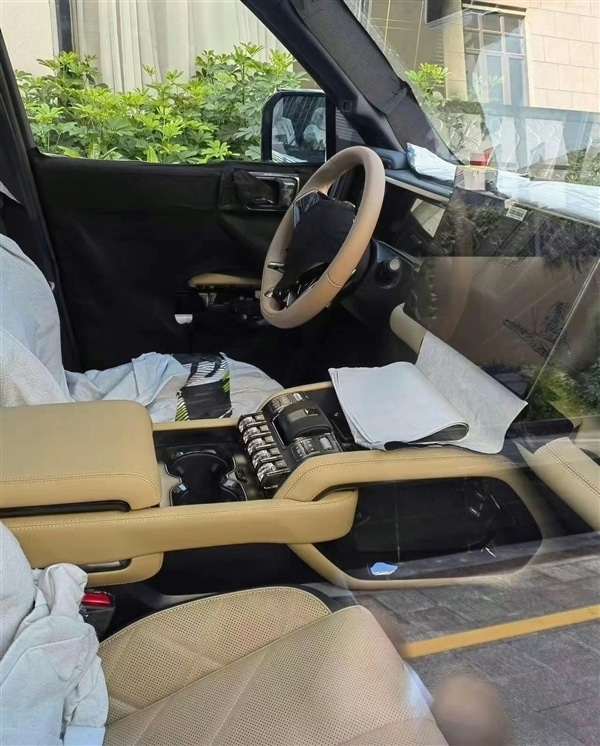 Fang Cheng Bao is positioned between Denza and Yangwang – two other premium brands from BYD. The Leopard 5 will cost about 400,000 – 600,000 yuan (55,300 – 83,000 USD). BYD badged cars are usually priced under 300,000 yuan, while more premium Denza is 300k – 400k yuan. Top premium YangWang starts at 1.89 million yuan (160k USD) for the U8 off-roader.
The FCB brand was launched in May in China. BYD spokesperson didn't want to comment on a possible international launch.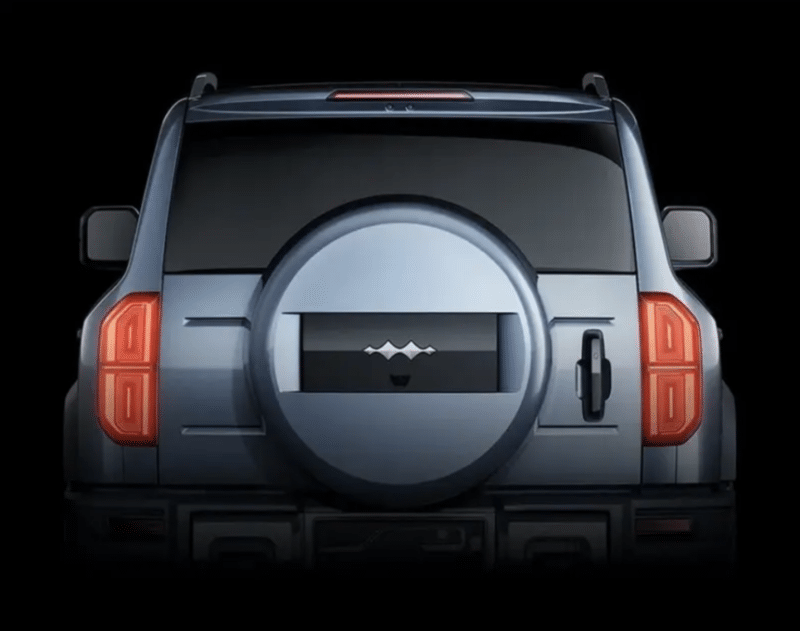 Leopard 5 will compete in China with the Mercedes Benz G class, Great Wall Tank 500, and Toyota Prado. Like the YangWang U8 off-roader, it will launch as EREV, which means it will have an ICE (Internal Combustion Engine) that doesn't power the wheels and works only as a generator for batteries.