BYD Auto, the Chinese EV manufacturer, is all set to open its inaugural showroom in Tokyo, Japan, on August 26. An "opening exhibition" will take place from August 26 to September 10 to celebrate this milestone.
This showroom is located in Tokyo's Toshima District. Positioned just 2 kilometers from Ikebukuro Station, it offers exceptional accessibility, with Subway Senkawa Station just a 5-minute walk away.
The showroom will initially feature the ATTO 3 model corresponding to the domestic Yuan PLUS. However, BYD has plans to introduce additional EV models, including the BYD Dolphin and BYD Seal, in the near future.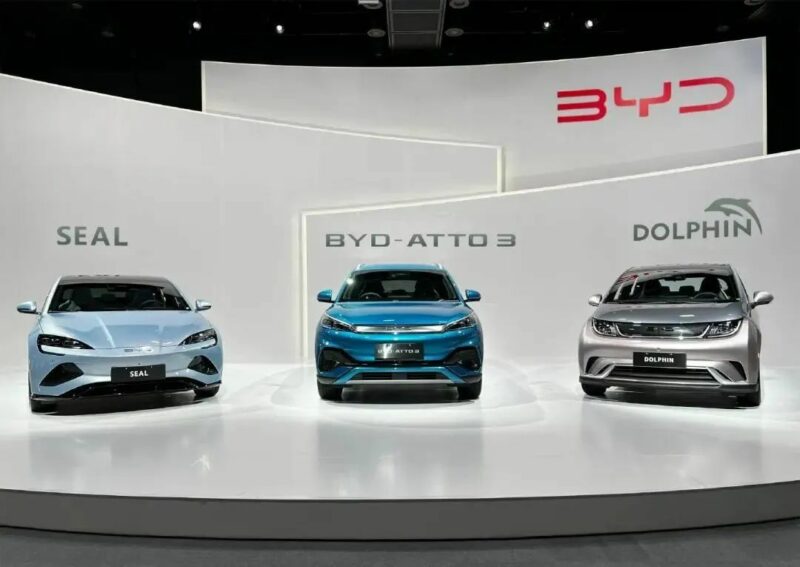 Despite only entering the Japanese market for several months, BYD has already opened ten showrooms in Japan. The company has made notable strides in introducing its electric vehicles to Japanese consumers. Since the beginning of the year, BYD has sold 655 electric vehicles (EVs) in Japan, averaging about 100 units per month. Given the current landscape in Japan, where the adoption of EVs remains relatively low, these sales figures align with BYD's expectations.
BYD's Japanese expansion started earlier this year when it inaugurated its first store in Yokohama, Japan, in February. The company has plans to establish more than 100 showrooms across Japan by the end of 2025. As of July 31, 2023, BYD has 47 stores in Japan, either in operation or under planning. Furthermore, two new BYD stores in Adachi and Hiroshima, Japan, are scheduled to open in early September.
BYD's move into the Japanese market represents a significant step in the company's global expansion strategy. BYD's export capacity is constantly strengthening. BYD exported 18,169 EVs from China in July, breaking the company's monthly record. Overseas sales of BYD cars currently account for only 7 percent of the company's total sales. However, this proportion is increasing. BYD previously planned to export 200,000 vehicles in 2023.