The blind orders for a plug-in hybrid (PHEV) version of QX SUV will start during Chengdu Auto Show on August 25th, JAC Motors announced recently, the official market entry is expected next month.
JAC QX is ready to join the PHEVs wave 
Based on the information published in the catalog of new vehicles approved for production by the Ministry of Industry and Information Technology, the JAC Motors' first PHEV model will be offered in two versions that will offer BYD's and JAC's plug-in hybrid drive systems respectively. Both systems have 1.5 L engine with 81kW maximum output produced by BYD and LNCM battery manufactured by Gotion available with 19.71 kWh and 21.68 kWh capacity. The systems allow for 1,250 km CLTC range with 110 km available in the electric mode, which is 10% higher compared to other compact SUVs in the market. The vehicle has 2,720 mm wheelbase, while dimensions are 4,605/1,890/1,700mm.
QX, that is set to start deliveries in September, was part of Sehol brand, which used to be a join venture between Volkswagen and JAC Motors until the German car maker pulled out. As JAC was unsatisfied with QX sales under Sehol brand it brought it back under its own brand.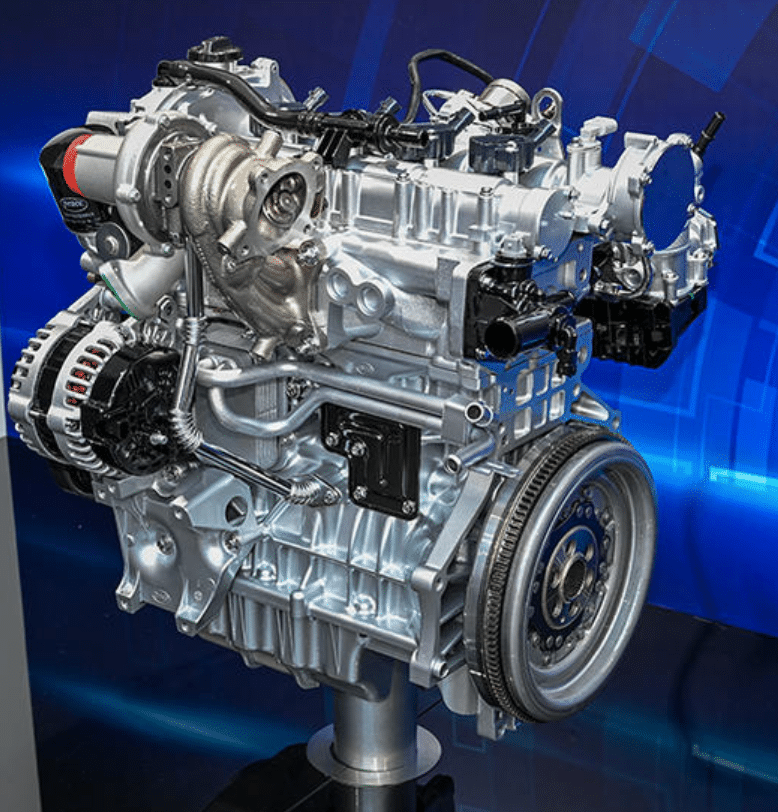 PHEVs are becoming a trend in China
JAC Motors has thus joined the increasing number of manufacturers that follow BYD's strategy of using PHEVs to penetrate probably the most difficult, but at the same time the largest, market in the country – mid-end market that holds around half of China's annual sales. The market with a 100,000-200,000 yuan price tag (USD 14,000-28,000) is known for customers in smaller cities and towns that are on a budget and are reluctant to buy electric vehicles due to range anxiety. It seems that as the electrification moves outside major urban areas, PHEVs are becoming increasingly popular.
Based on China Association of Automobile Manufacturers' (CAAM) data, since 2020, the sales share of PHEVs has gone from 10.2% to over 30% in the first half of 2023. In 2022, electric vehicles in China grew 81.6% year-over-year, while PHEV sales increased 151.6% year-over-year. In the first half of the year, the growth gap between EVs and PHEVs widened even further. EVs grew at 31.9% rate, while PHEVs recorded 91.1% growth rate. Range extenders, which are also considered PHEVs in China, grew even faster, 141.86% year-over-year. June also saw the historical high in PHEV's sales share – 32.6%.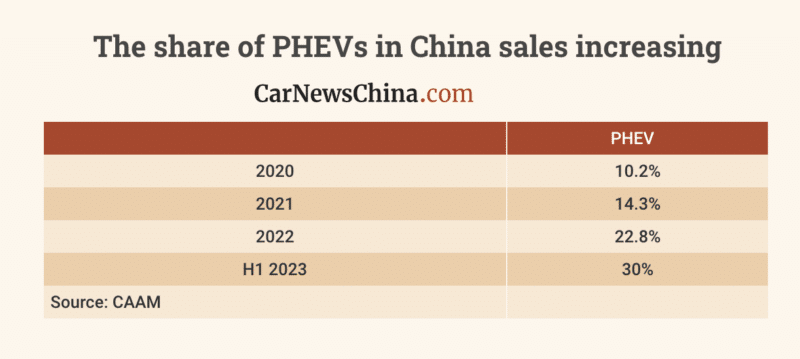 Currently, the entire PHEV market basically comes down to two companies – BYD and Li Auto. The two held 70.7% of the market in the first half of the year. BYD held 70.8% of PHEV market in the first six months of the year, while Li Auto boasted with 65.8% of all range extenders sold having its logo. How dominant the two are, shows the list of top 10 bestsellers in the first six months of 2023. BYD had six models and Li Auto three. Only other model in top 10 was Denza, BYD's sub brand. However, this dominance is being increasingly challenged as more manufacturers recognize the opportunity in PHEVs.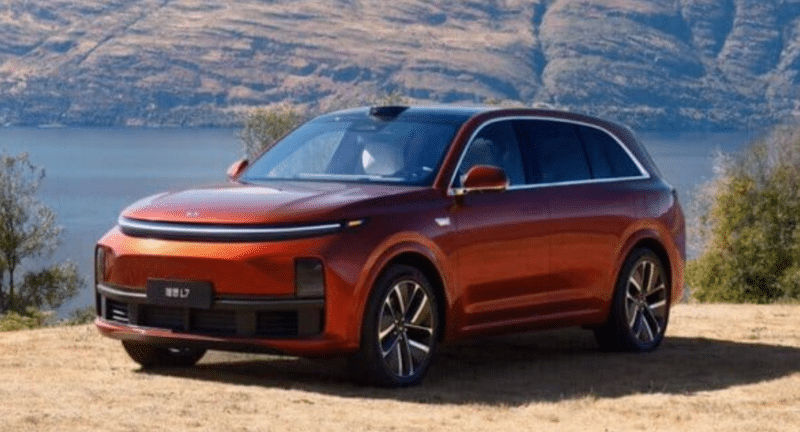 In the past several months, the market saw eight new PHEV models. Changan Deepal added S7 range extender to its SL03 launched last year. Despite both models having electric versions, the extenders made 80% of brand's sales so far. In March, Geely launched its Galaxy series, offering compact PHEV SUV, S7. The model sold over 10,000 units in July. Great Wall Motor has been the most active in the market as this year the car maker launched or announced 10-12 PHEV models.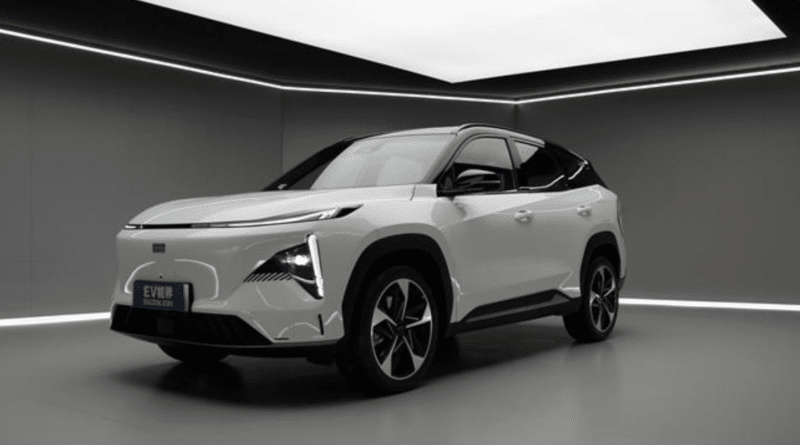 Editor's Note
It remains to be seen if the competitors' models will shake up the BYD-Li Auto dominance, but one thing seems certain, PHEVs will be the force to reckon with until the manufacturers come up with EV models that will be able to compete with ICE models in compact sedan and SUV markets outside major urban areas in the country. One of the leading Chinese automotive experts provided a kind of a timeline. Gao Ouyangming believes PHEV sales will peak by 2025 and sales will start to drop after 2030. Accidentally or not, 2030 is marked in China as the year when solid-state batteries should mature.
Source: Dongchedi, EV Observer