This is Chery's Exeed Sterra ET all-electric SUV at the 2023 Chengdu Auto Show. Previously, the car debuted at the Shanghai Auto Show in April. This time, the interior was unveiled. Once launched, the Sterra ET will directly compete with Xpeng G9 and IM LS7. Exeed is a high-end brand under Chery.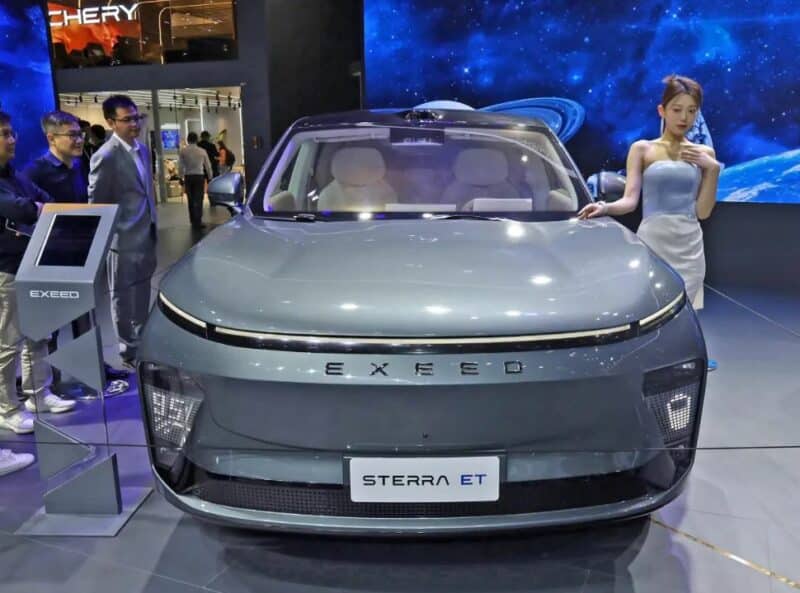 In the front, the closed grille design signifies its identity as an electric vehicle. The LED light strip runs across the front face and the 'EXEED' English logo is placed under the light strip.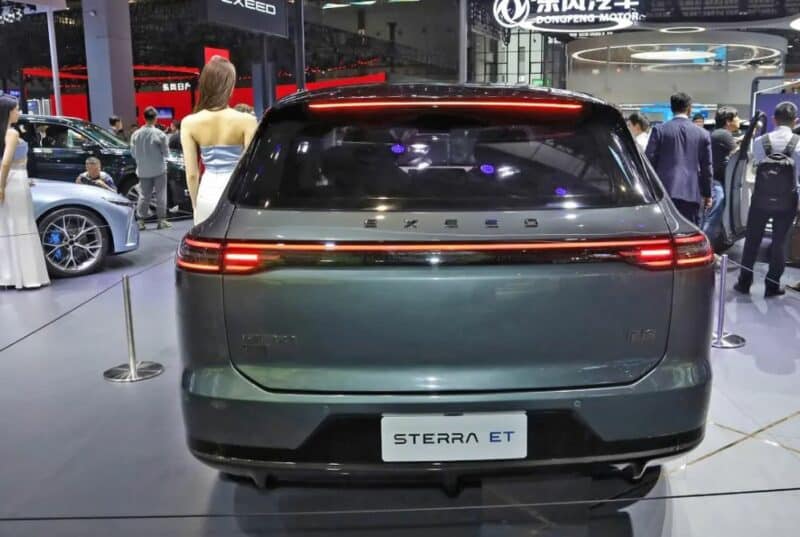 At this time, Chery has not revealed the powertrain specification, but what is certain is that the Sterra ET will be available in two powertrain configurations, namely, rear single motor and front + rear dual motors. In addition, the car will offer three battery capacities: 60 kWh, 82 kWh, and 100 kWh, giving it a pure electric cruising range between 500 – 700 km.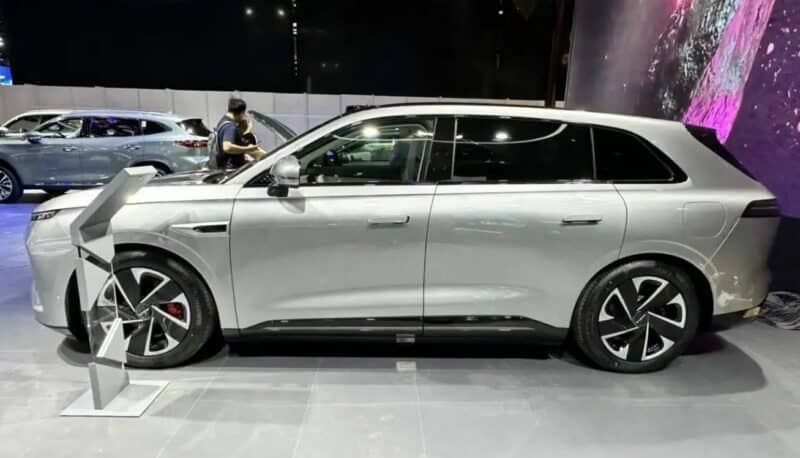 As a medium-to-large SUV, the Sterra ET is built based on the EOX all-electric platform. From the side, the car has frameless doors and pop-out door handles. The car runs on either 20-inch wheels or 22-inch wheels.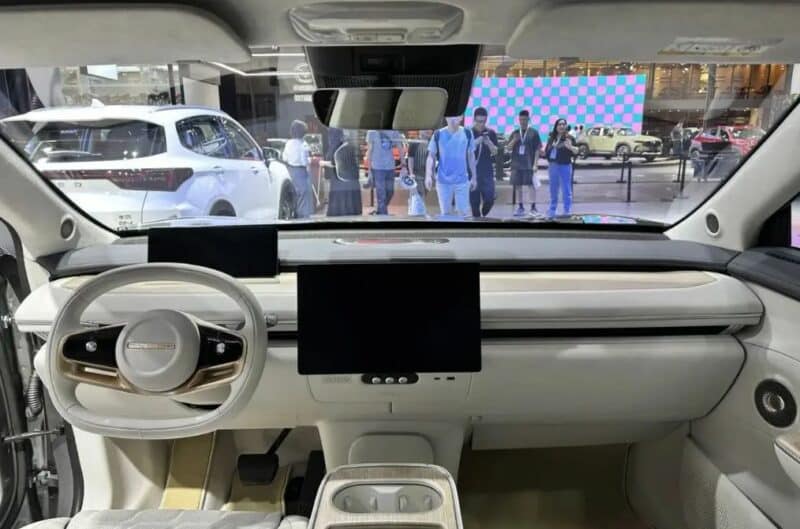 Inside, the interior is minimalistic. There is almost no physical button except for the long rectangular instrument panel, a floating central control screen, and a semi-flat oval-shaped steering wheel. The central control screen has a built-in Qualcomm Snapdragon 8155 chip. The air-conditioning outlets are hidden. Wireless charging is available on the center console. Other configurations include headrest speakers and an automatic fragrance system.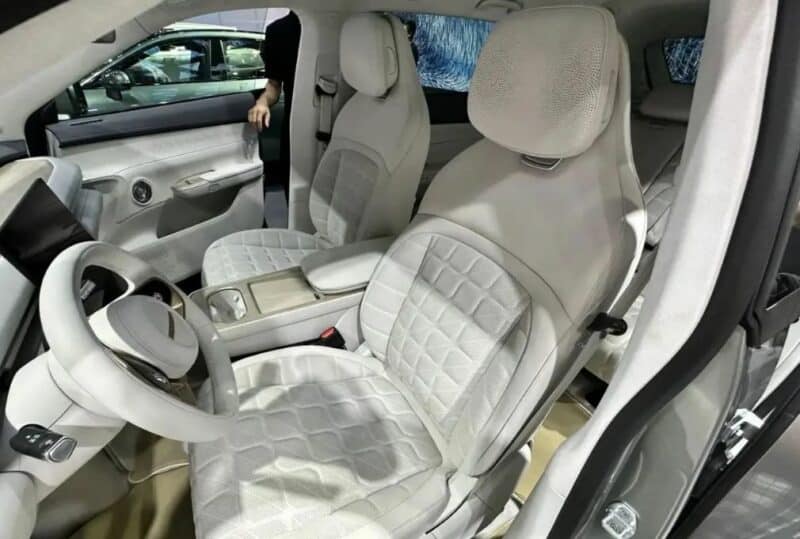 The car adopts a 5-seater layout. All the seats are wrapped in leather and support electric adjustment, heating, ventilation, and leg rests. The rear seat passengers have access to an independent air-conditioning outlet.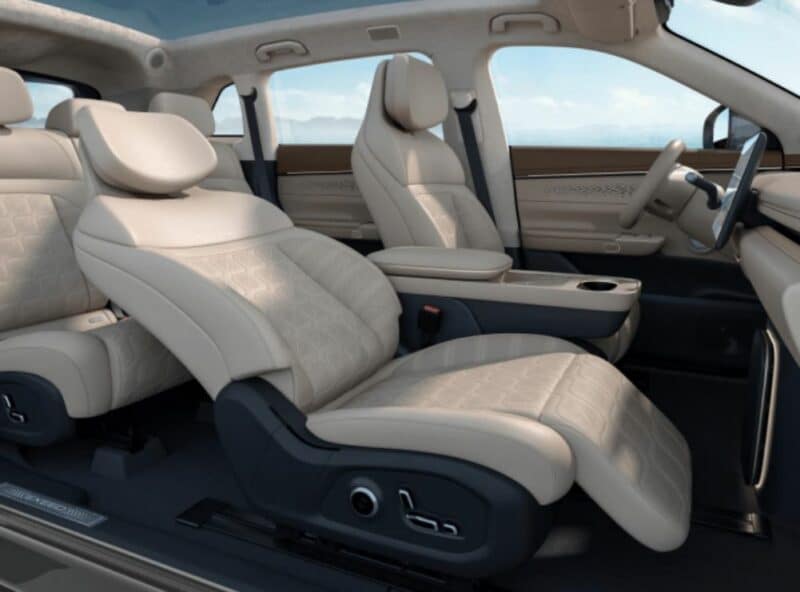 Furthermore, Chery claims that the cockpit incorporates 24 NVH (noise, vibration, and harshness) solutions technologies including three-layer sealing of the doors, 6mm double-layered window glass, and sound-proof laminated glass for the front windshield.