The BYD's YangWang sedan name was revealed at the Academic Annual Conference Of Automotive Aerodynamics Committee of China. It will be called YangWang U6. Moreover, it was revealed that the YangWang U6 will have the lowest drag coefficient among all production cars. It is just 0.195 Cd.
Briefly about BYD YangWang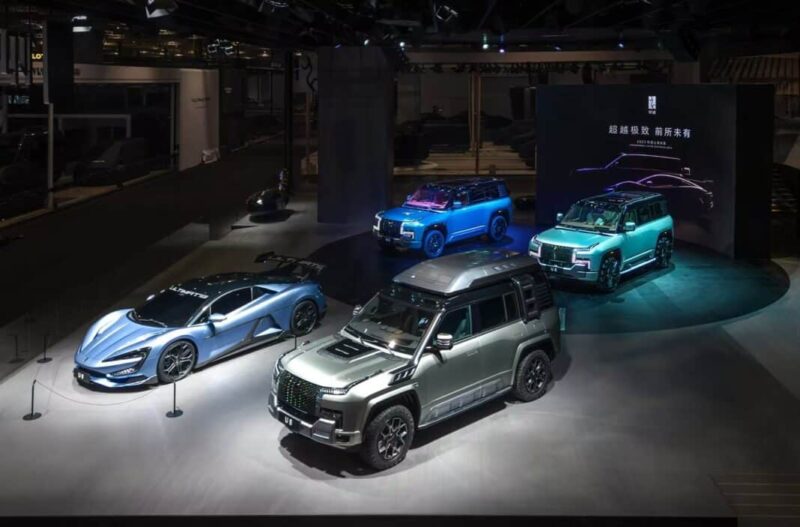 First, we will remind you that YangWang is an NEV luxury brand under BYD that was launched in early 2023. In April, its first SUV, the YangWang U8, hit pre-sales in China with a starting price of 1,096,000 yuan (160,000 USD). YangWang plans to launch it this year. As for the second YangWang model, it is the U9 electric sports car. And soon, they will launch a sedan called 'U6'.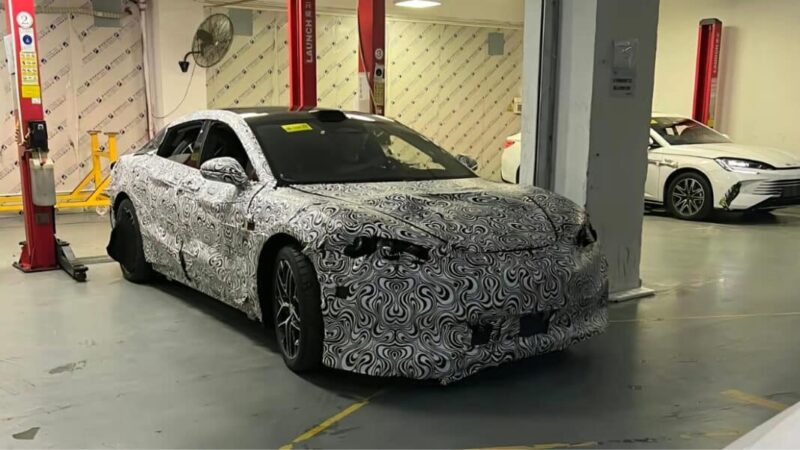 We will remind you that previously the YangWang U6 was revealed in EU patent images. Moreover, its spy shots also leaked online. It is a relatively big sedan that is aimed at the luxury-segment legacy NEV models such as Mercedes-Benz EQS, BMW i7, etc. We have assumed that its name will be U7, but YangWang is full of surprises. They have decided to save the '7' number for future and called their newcomer 'U6'. We will underline that the number 6 is considered to be lucky in China, unlike the western culture.
More on the YangWang U6 sedan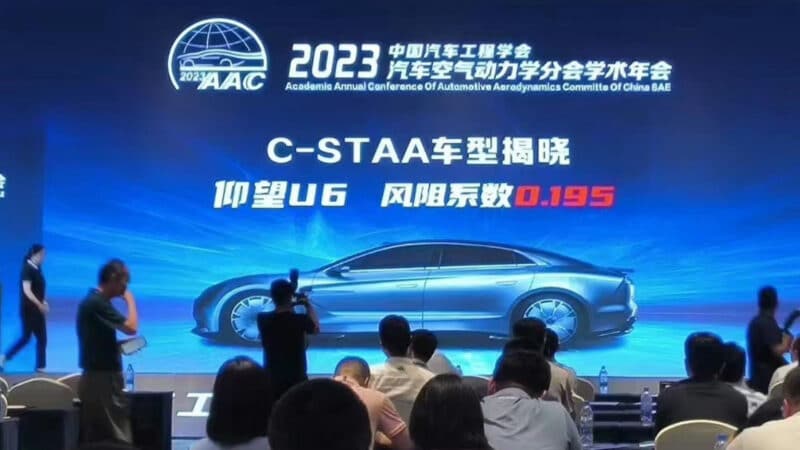 As we can see in the photo from the Academic Conference, the YangWang U6 will have a low beltline, retractable door handles, a slick roofline and cameras instead of side view mirrors. Worth mentioning that the U6 had traditional mirrors in the EU patent images. So, it seems like cameras will become an extra option for this model. Here, we can also highlight that the YangWang U6 has an active rear spoiler and aerodynamic wheel covers.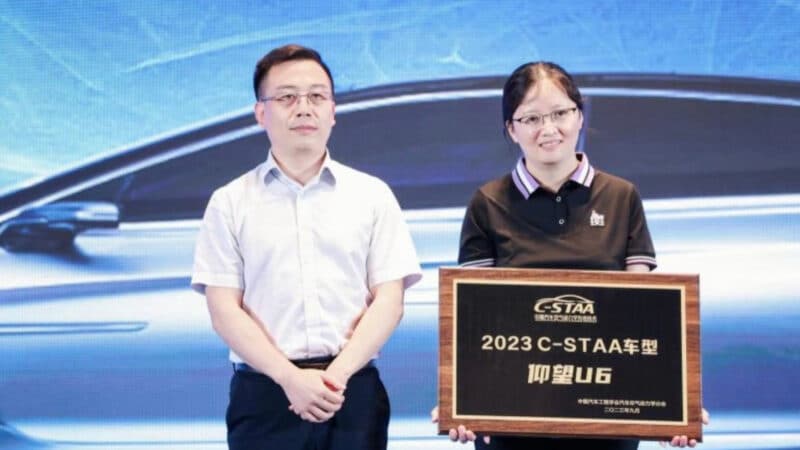 All these styling features resulted in an extremely low drag coefficient number of 0.195 Cd. We will remind you that the drag coefficient is basically a value that denotes how much an object resists movement through the air. Vehicles with low drag coefficient can accelerate faster and drive longer. The representatives at the Academic Conference called the YangWang U6 "China State of the Art Technology of Automobile Aerodynamics". Of course, it is a PR-speech, but the actual sedan has great aerodynamics for sure. In fact, it is better that the Mercedes-Benz EQS (0.20 Cd), Nio ET7 (0.208 Cd), Tesla Model S Plaid (0.208 Cd), Lucid Air (0.21 Cd), etc.
According to previous information, the YangWang U6 will support BEV, PHEV or EREV powertrain variants. According to early spy shots, the YangWang U6 has a large curved screen inside and two more monitors. The first one is the LCD instrument panel, and the second one is the front passenger's screen. The YangWang U6 can adopt the four-motor powertrain of U8 and U9 with a total power output of 1,180 hp. As for the price tag of this vehicle, it will be about 800,000 yuan (110,000 USD).
Source: Weibo