The photos of what is speculated to be BYD Denza's future coupe model have been exposed on the Chinese auto social media.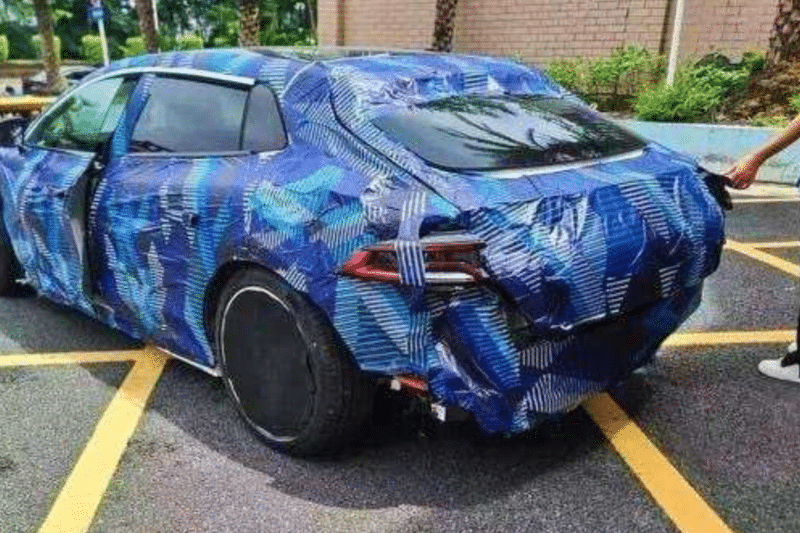 Based on the photos showing the car on the road, the new Denza's model adopts the exterior design of a shooting break, and the overall stance of the body is relatively low. There is also a large spoiler above the rear windshield.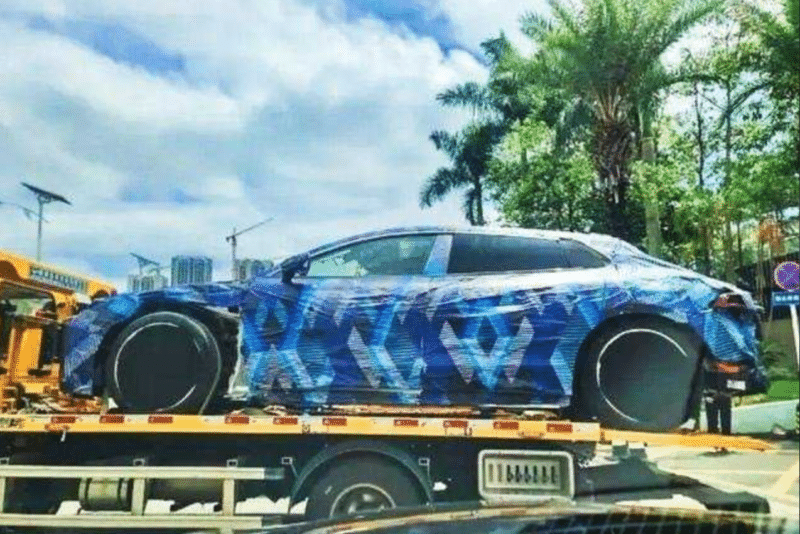 In July, during the BYD's Denza N7 market entry press event, the company revealed its 3-year product planning. Besides the three cars that have already been released – MPV D9, sedan N7 and SUV N8 – the car maker plans four more models, one brand new SUV and three brand new sedan models.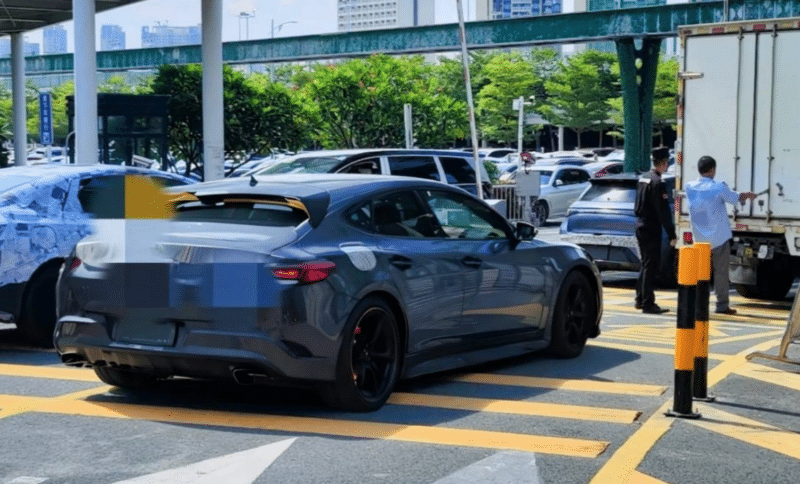 The two new SUVs N8 and N9 will be sold for 300,000-500,000 yuan (41,500-69,000 USD). N8 plans a MAX version in the future. The N8 Max will be built on 3.05 m wheelbase, while the N9 will use 3.1 m wheelbase and will be 1.8 m high.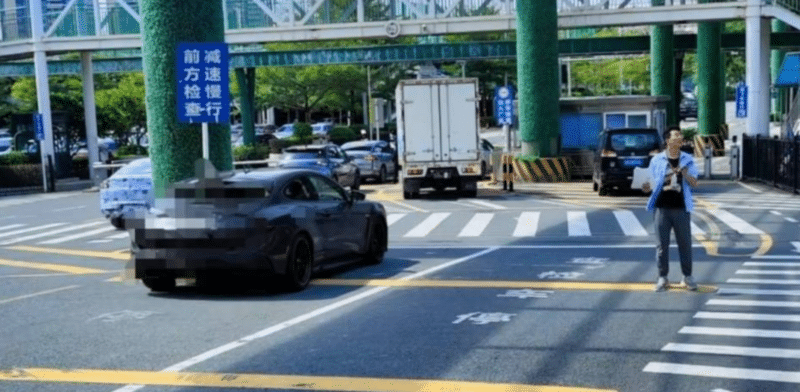 As for sedans, the BYD's luxury car brand plans three models. One will be sold as a family car and positioned as mid-sized sedan. The car will have over two meter long wheelbase. The second one will be sold as a luxury coupe and will be aimed at people who have money and are looking for the products with character. It will be similar to Porsche Panamera. The last one will be sold as high-end, luxury sedan aimed at rich, successful people and will be similar to Mercedes S-Class.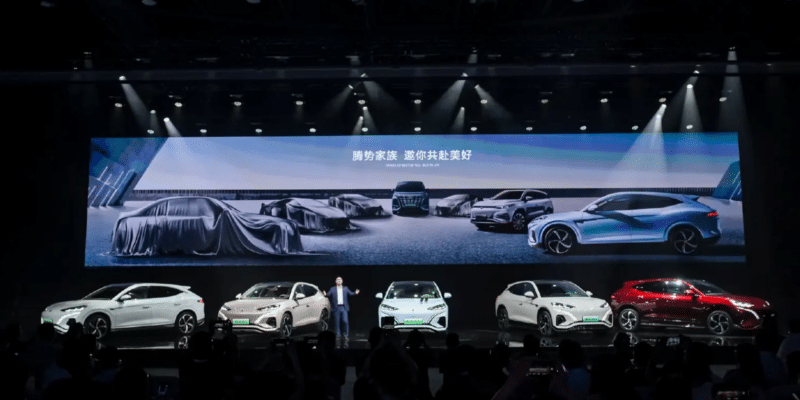 Recently, BYD's auto brand released two new models. In July, the car manufacturer started selling Denza N7. A total of six versions were launched with a price range of 301,800 – 379,800 yuan (41,600 – 52,400 USD). Despite the announcement of over 20,000 received orders, August sales were around 1,500 units. Denza's sales general manager said the company expects 5,000 units sales in November and December, and that the model will need some time to become popular as Denza's reputation in the segment is still weak.
In August, Denza's another N-series model, electric 7-seat SUV, N8 started deliveries. The PHEV can be bought from 319,800 yuan (43,900 USD). The car is a 4WD with front and rear electric motors. The combined maximum output is 360 kW (482 horsepower) and 675 NM of torque. The front engine contributes 160 kW of power and the rear with 200 kW. Denza N8 sits on BYD's DM-p hybrid system with a 1.5 L ICE engine with outputs of 102 kW and 231 Nm.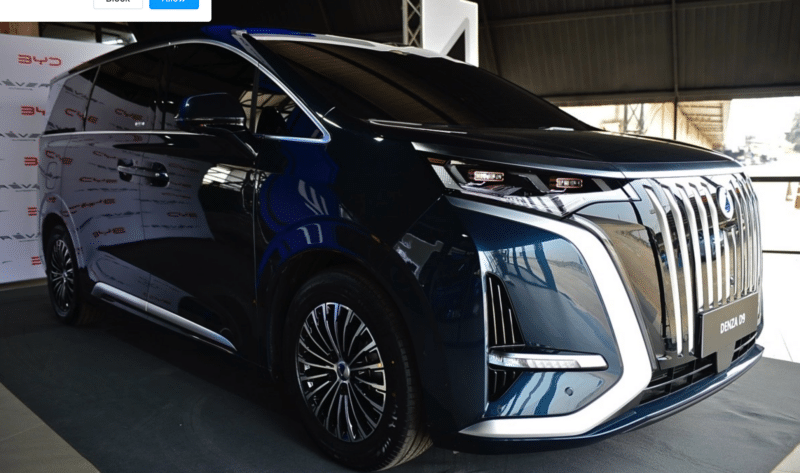 Denza sold 11,515 units last month. The manufacturer's hot-seller, MPV D9, sold 10,035 cars, among them 301 were fully electric, the rest was plug-in hybrid version. N7 sold 1,480.
In 2010, Denza was established as a premium brand for new energy vehicles (NEV – what the Chinese call EVs + PHEVs). The company was a collaborative effort between Daimler and BYD in a 50:50 joint venture. However, over time, the Mercedes-Benz AG Group has gradually reduced its stake in the company and now only holds 10% of the shares. As a result, BYD has taken over and now owns a 90% stake, which allows them to develop and produce Denza's model line independently. The manufacturing of Denza vehicles occurs in BYD's Shenzhen plant.
Source: Xchuxing