The first Geely Galaxy L6 rolled off production line Monday, marking the start of mass production of the Geely's Galaxy series second model. Official market entry is announced for September 16th.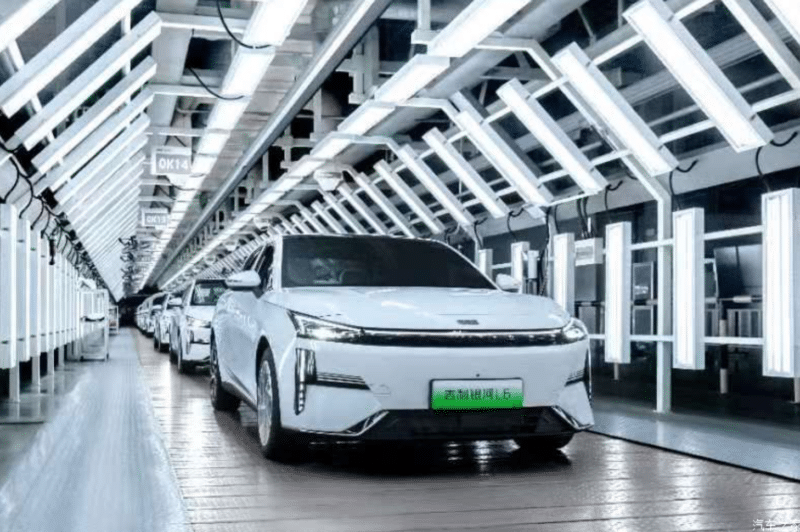 The car started pre-sales during Chengdu Auto Show in August. The plug-in hybrid (PHEV) sedan is offered in four versions – 60km AIR, 60km PLUS, 125km MAX, and 125km – for 128,000 – 158,000 yuan (17,500 – 21,700 USD). Last week, the first display vehicles were delivered to the Geely's stores.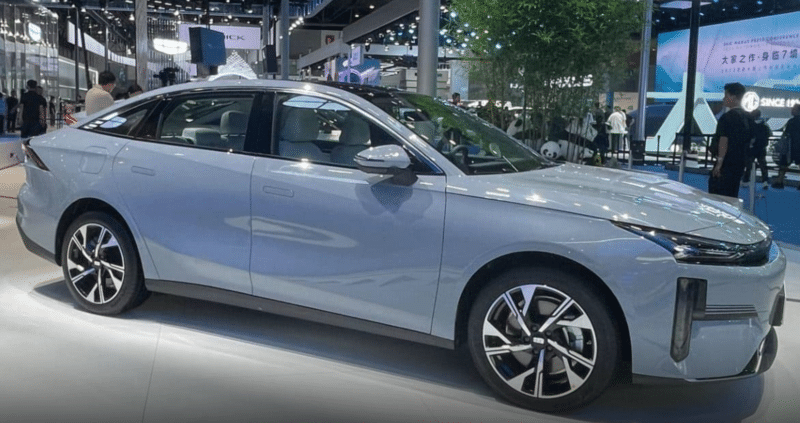 Based on the e-CMA electric-hybrid architecture, the size of the Galaxy L6 is 4782/1875/1489mm, and the wheelbase is 2752mm. The powertrain comes from Geely's NordThor Hybrid 8848 system, which is equipped with a 1.5T hybrid engine with a thermal efficiency of 44.26%, a 3-speed DHT Pro gearbox, and a P1+P2 dual-motor electric drive.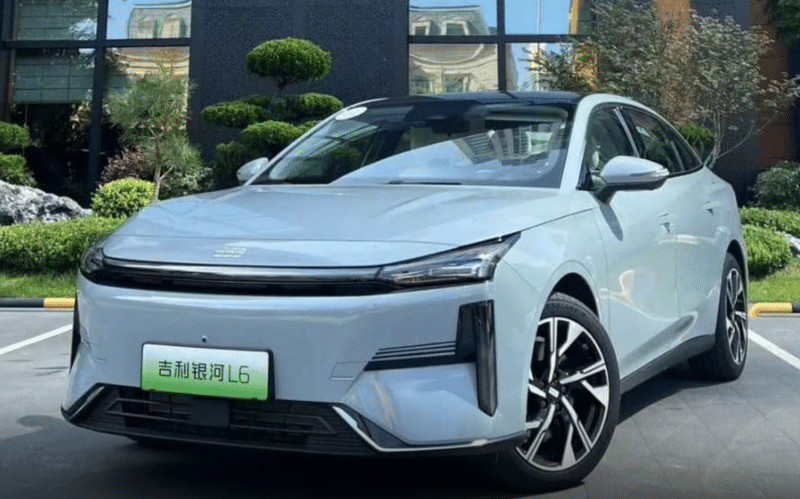 The 1.5T engine outputs 120 kW and 225 Nm while the motor outputs 107 kW and 338 Nm, giving it a combined system power of 287 kW and a combined system torque of 535 Nm. Four driving modes are supported, namely, pure electric mode, range-extender mode, smart mode, and performance mode.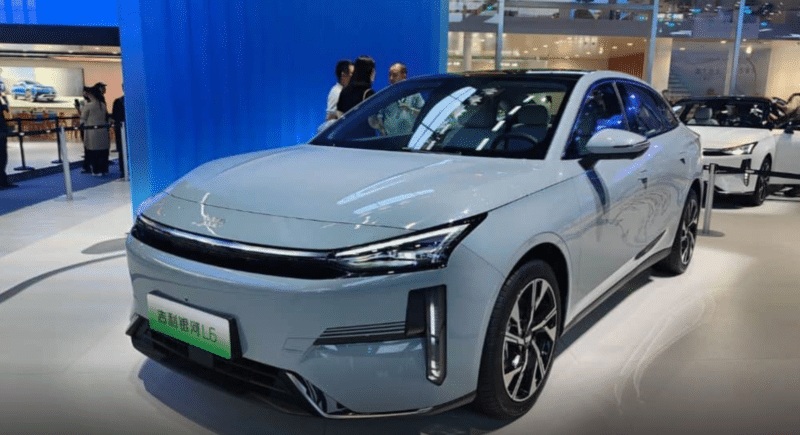 Galaxy L6 is offered in two battery pack capacities of 9.11 kWh and 18.7 kWh, which translates into a CLTC pure electric cruising range of 60 km & 125 km and a comprehensive cruising range of 1,320 km & 1,370 km, respectively. Its fuel consumption is as low as 4.55L/100km, its official 0 – 100 km/h acceleration time is 6.3 seconds (actual measured time was 7.3 seconds), and its top speed can reach 247 km/h.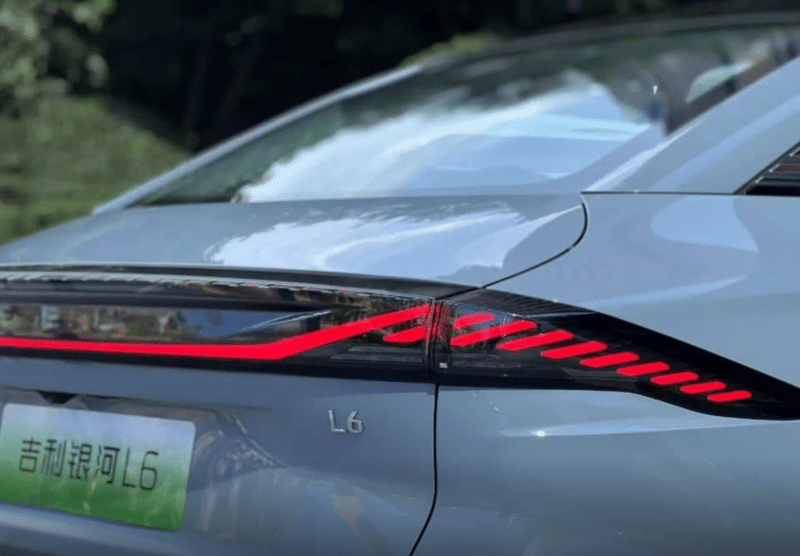 The plug-in hybrid's interior has a cockpit that adopts a symmetrical design. There is a 10.25-inch rectangular LCD instrument panel, a 13.2-inch vertical central control screen that is equipped with a Qualcomm Snapdragon 8155 chip for computing, and a two-spoke flat-bottom multifunctional steering wheel. Its built-in vehicle operating system is supported by Geely Galaxy N OS. Other configurations include 270°-adjustable rear seats, 256-color ambient lights, and an automatic fragrance system, according to the carmaker.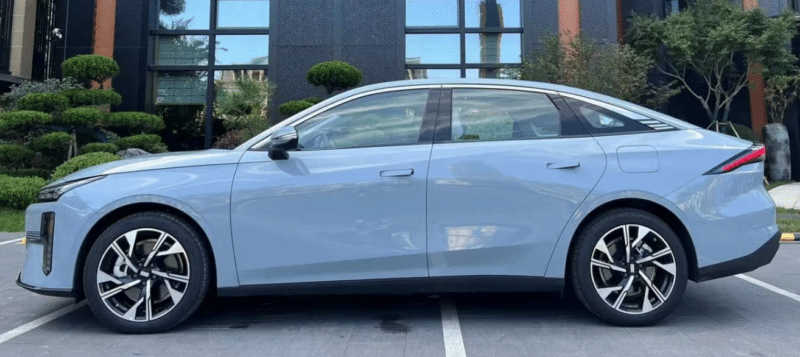 The Galaxy is a new series of electric and plug-in hybrid vehicles under Geely Group. It was launched in early 2023. As for its model line, it will comprise seven models in 2025, including sedans and SUVs. This year, two Galaxy series vehicles will hit the Chinese market. In May, the auto maker released L7, a plug-in hybrid SUV, which should rival BYD Song series.
Source: Autohome