The electric vehicle maker, Nio, and the battery manufacturer, SVOLT, will set up a joint venture (JV) to develop cylindrical batteries, local media reported citing multiple unnamed sources.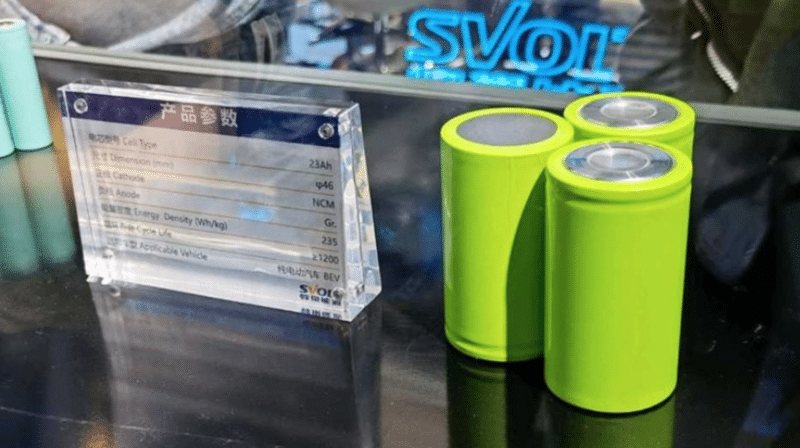 Nio will outsource battery R&D
The initial plan is to set up a pilot production line in Maanshan and make a joint R&D team. However, both companies will keep their procurement and manufacturing, which will not be part of the JV. The joint company will only deal with the pilot and R&D, the sources explained and added that mass production might happen in 2025.
Before the rumor on the JV, Nio announced the development of its battery cells. According to the sources, the business circumstances with Nio slowed down the development of the battery factory in Hefei. The project is still on, only the timeline has changed.
Nio has been involved in batteries since 2021
Nio has been talking about developing batteries since September 2021, when it presented the company's battery pack that combines ternary and lithium-iron-phosphate battery cells. However, the cells were made by Nio's battery supplier, Contemporary Amperex Technology Co. (CATL).
In October next year, Nio sparked another round of battery-related rumors, when it opened a company that had battery manufacturing in its business scope. The company's registered capital is 2 billion yuan (280 million USD).
This year in February, the car maker's CEO announced the start of the construction of the first phase of a 40 GWh battery factory in Hefei. The factory should be able to supply around 400,000 vehicles with the batteries. Latest reports claimed the factory development slowed down.
The construction is still going on. But, that is because the Hefei government is in charge of the factory's buildings and infrastructure construction. The procurement of the equipment, which is in the hands of Nio, has been stalled, one unnamed source told media.
According to the sources close to Nio, it seems that the lithium prices cooling down, as well as the situation within Nio that is shifting the product offering to the second generation architecture has made the manufacturer outsource the work on its battery.
Currently, Nio's A-sample of the cylindrical battery is being made. Once the cooperation with SVOLT starts, the sample will be introduced to the pilot production line the two companies will build. The JV will be in charge of the cell's quality control and R&D, said one of the sources.
Who is Svolt
Svolt,  a battery maker that spun off from Great Wall Motor, has been known as a prismatic cell manufacturer, but at the Shanghai Auto Show this year, it presented its 46950 cylindrical battery. According to the manufacturer, the battery has 300 Wh/kg energy density and supports 4C charging. Svolt has been supplying batteries to Great Wall Motor, SGMW, Hozon NETA and many others.
Source: 36kr