In the latest car declaration catalog of the Chinese Ministry of Industry and Information Technology (MIIT), a new entry version of the Denza N7 all-electric mid-size SUV powered by a single motor was declared. For reference, the current Denza N7 is priced between 301,800 – 379,800 yuan (41,400 – 52,100 USD). The price of the new version will most likely not exceed 300,000 yuan (41,200 USD).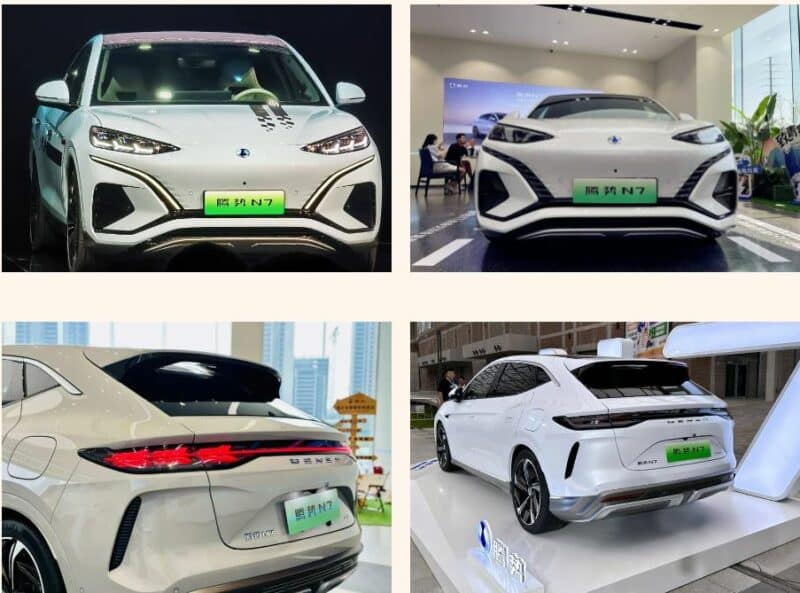 It is worth mentioning that the Denza N7 is ranked as the third best-selling luxury pure electric SUV in the <300,000 yuan market segment in China last month with 1,480 units sold, only after the NIO ES6 and NIO ES8. The Denza N7 accounts for 12.85% of Denza's sales and ranks 125th among overall SUV sales in China.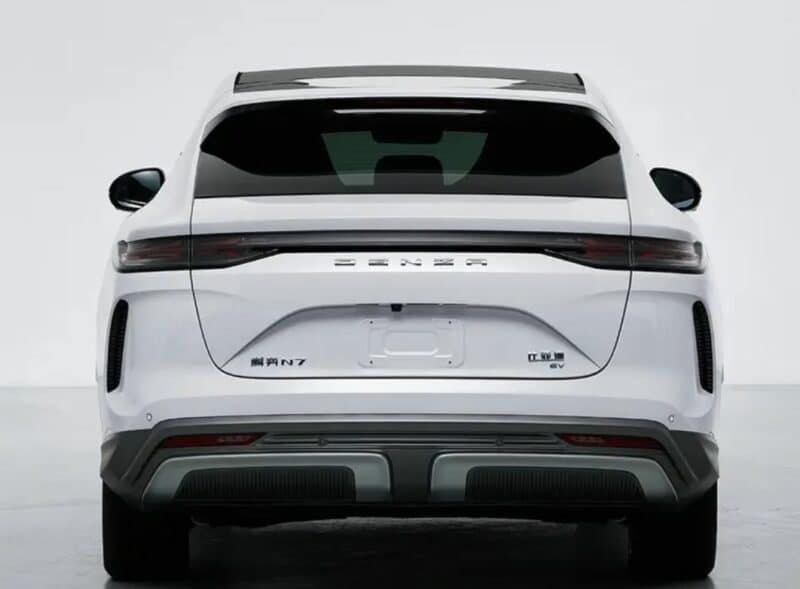 Its body size remains the same with dimensions of 4860/1935/1620mm and a 2940mm wheelbase. Power comes from a permanent magnet synchronous motor with a maximum power of 150kW. Its top speed is 180 km/h. Although the battery capacity was not revealed by the Chinese MIIT, the new car is expected to have a pure electric cruising range of 540 km.
For reference, the current Denza N7 is available in single-motor two-wheel and dual-motor four-wheel drive, both of which are equipped with a 91.392 kWh Blade battery pack. Power for the two-wheel drive comes from a 230 kW permanent magnet synchronous motor. Its CLTC pur eelectric cruising range is 702 km. The four-wheel drive has a front asynchronous motor and a rear permanent magnet synchronous motor, with a maximum power of 160 kW and 230 kW, respectively. Its CLTC pure electric cruising range is 630 km.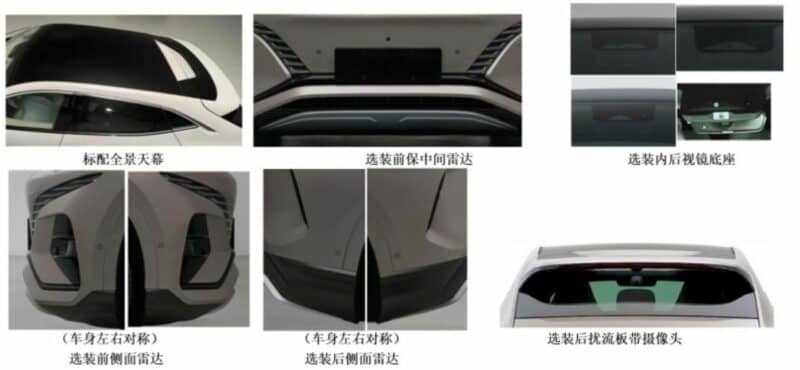 The Denza N7 is designed based on the π-MOTION design language, which represents circularity and infinite possibilities. The new car comes with a panoramic sunroof, radars, lidars, and cameras. Judging from the sensor setup, we can expect the new car to be equipped with advanced driving assistance capabilities.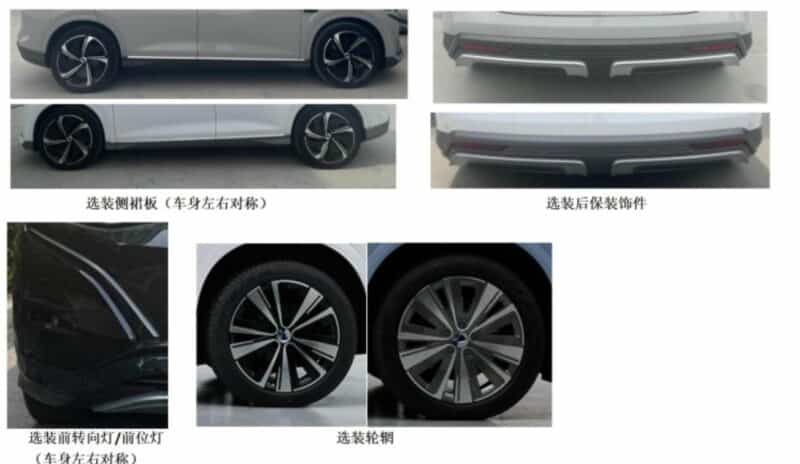 From the side, the car runs on multi-spoke 19-inch wheels.
We'll watch closely for more information.
Source: Chinese MIIT, 16888