The Chinese carmaker Geely offers a 10,000 yuan discount (1,400 USD) on its electric city car, Panda Mini EV, as part of the marketing campaign for the upcoming National Day holidays. The campaign will last until October 8.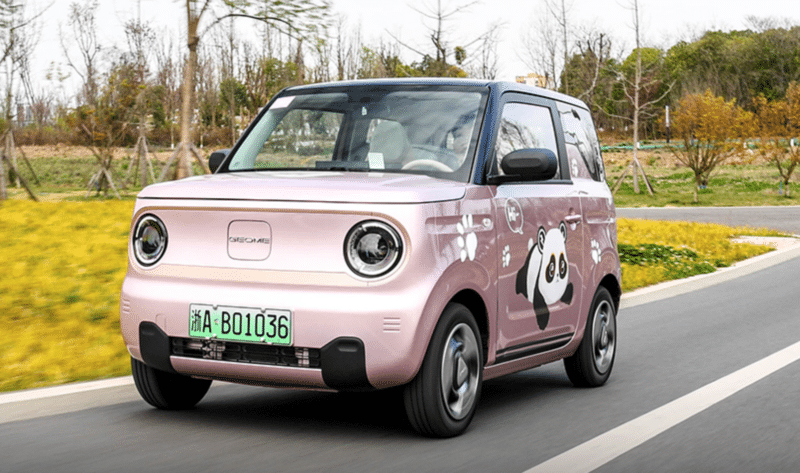 Besides the discount, the Zhejiang manufacturer offers a free 1,300 yuan (180 USD) charger, a lifetime warranty on the electric car's drive system for first-time, non-commercial owners, and 1-year interest-free loans.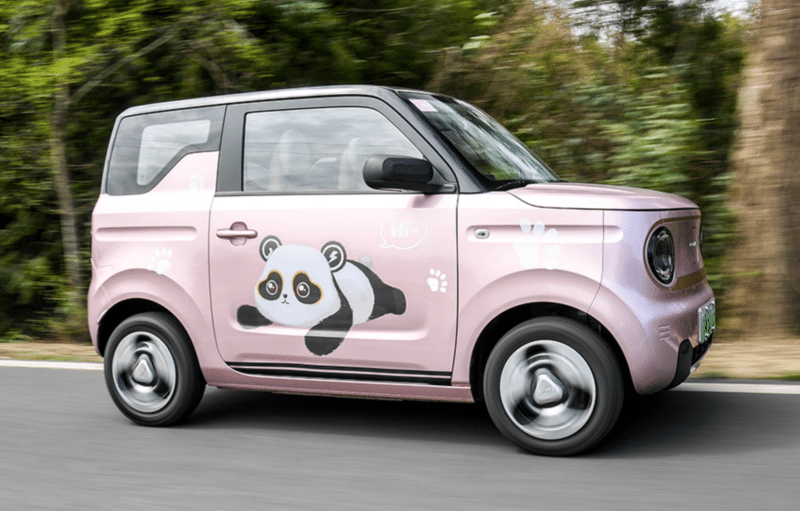 In April, the small EV offered a limited edition called the Geely Panda Mini Little Yellow Duck Limited Edition. It was officially launched at the 2023 Shanghai Auto Show with two models called Happy and Lucky. The models were offered for 53,900 yuan (7,800 USD) and 56,900 yuan (8,200 USD).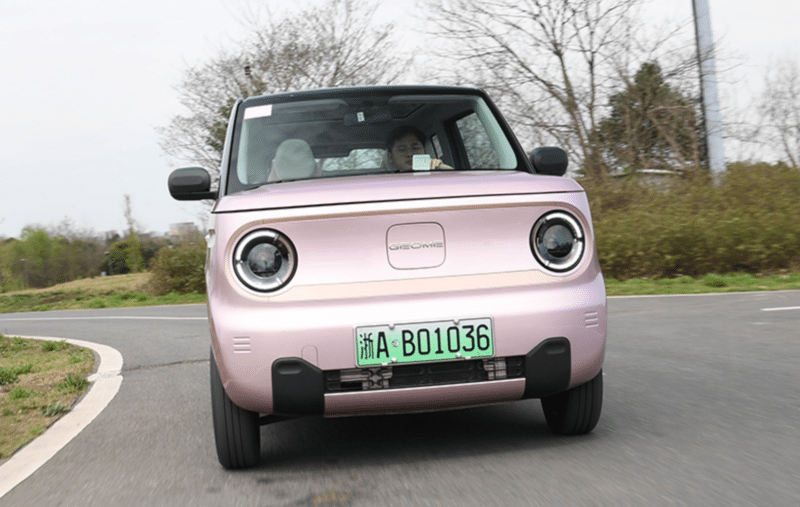 The electric vehicle (EV) made its debut in December last year. Initially, the car manufacturer planned the EV would launch under the Geometry brand, but the brand's management changed plans, and the Panda Mini EV was included in the Geely lineup. Panda Mini started sales in February this year when it was offered for 39,900-59,900 (5,500-8,200 USD).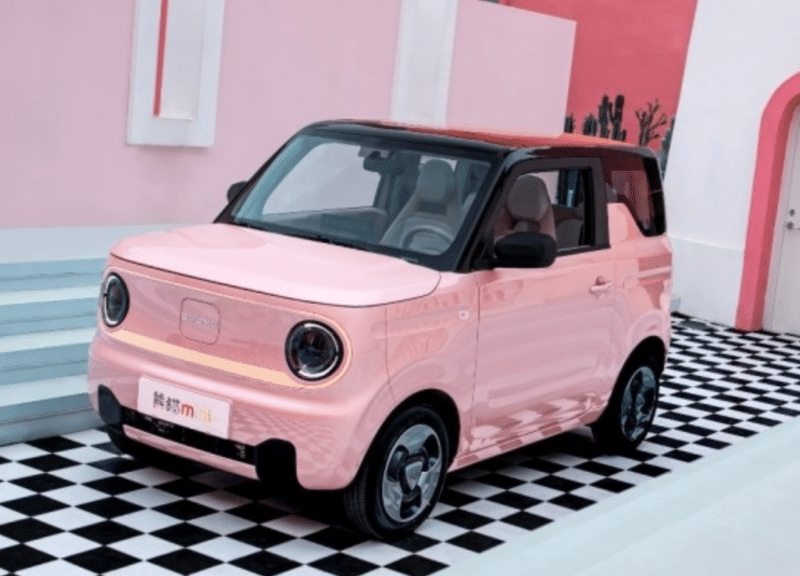 The vehicle has sold over 65,000 units since the market entry in February. The sales have stabilized at around 7,000 units per month. The model was ranked sixth among Geely's models in the past year, although it has been on sale for about half a year.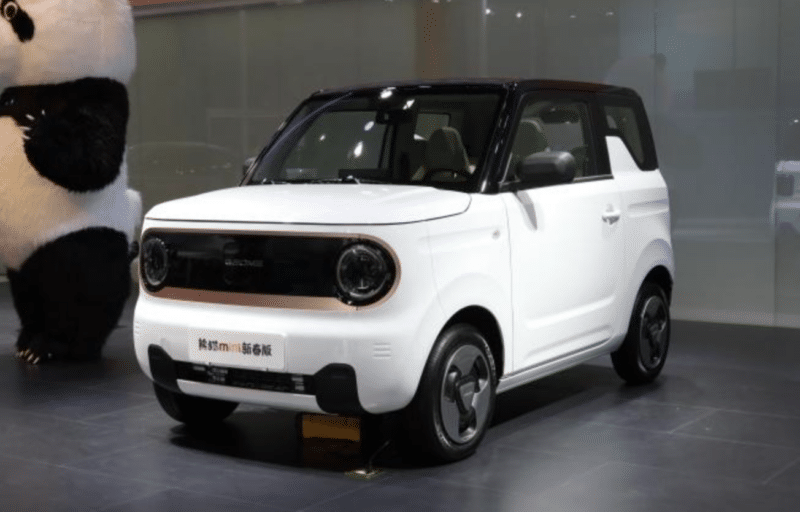 The Panda's exterior incorporates giant pandas' characteristics into the body shape's details. It features a closed front grille design. The charging socket is in the center of the grille. The car's front is round, with round headlights and bumpers that are designed to resemble a smiling face.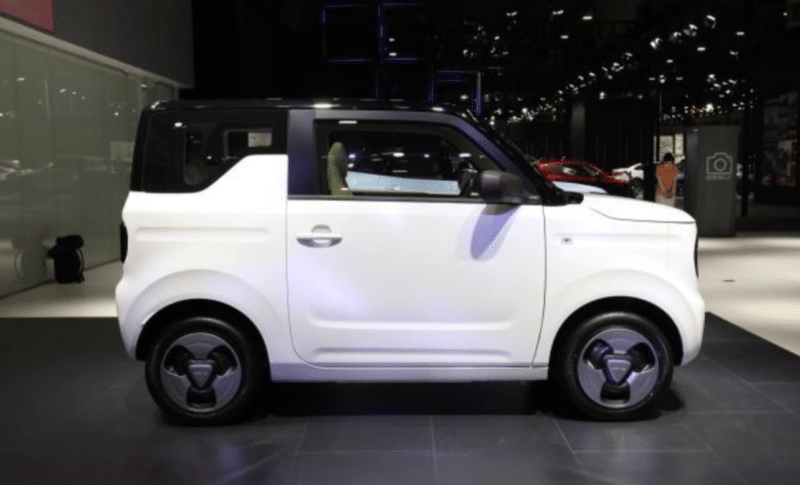 Panda Mini's powertrain is available in two lithium-iron-phosphate (LFP) battery options – 9.61 kWh and 17.03 kWh capacities. It features a permanent magnet synchronous motor (PMSM) with up to 96.5% efficiency. The top speed is 100 km/h. The low-end model has an electric motor that outputs 20 kW and 85 Nm and a CLTC pure electric cruising range of 120 km. The high-end model has a 30 kW and 110 Nm motor with a 200 km CLTC pure range. The high-end model also supports 22 kW fast charging, which only takes 30 minutes to charge from 30% to 80% and 68 minutes to charge fully.
Source: Gasgoo