On December 12, Geely took the wraps off the upcoming micro electric car Panda mini. Initially, it was planned the mini car would launch under the Geometry brand, but now the brand's management changed its plans and Panda Mini EV will be included in the Geely lineup.
The Geely Panda Mini adopts a two-door four-seater layout and a relatively cute appearance. The brand has mixed black and white elements of pandas to be more in line with the needs of the current young market. Geely will launch the vehicle officially in China in 2023.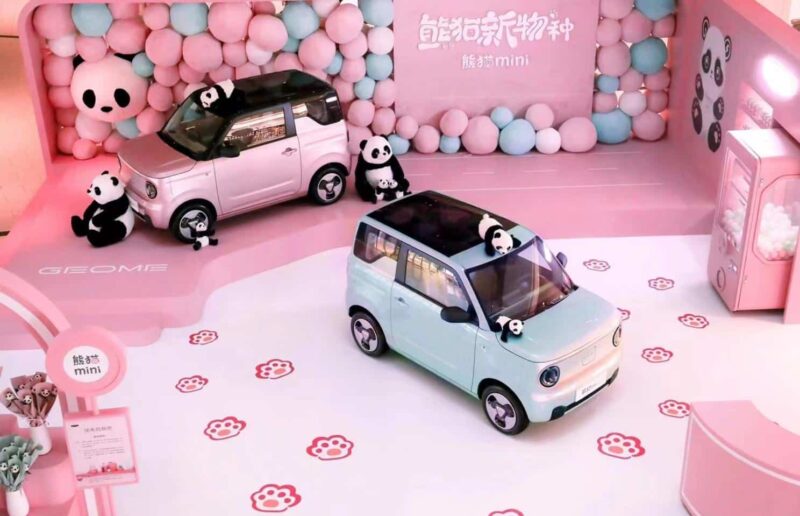 In terms of appearance, the Geely Panda mini incorporates the characteristics of giant pandas into the details of the body shape. It adopts a closed front grille design, and the charging socket is located in the center of the grille. Geely gives it a round face to the front, and the round headlights add to the cuteness of the vehicle. Both bumpers are designed like someone smiling cutely.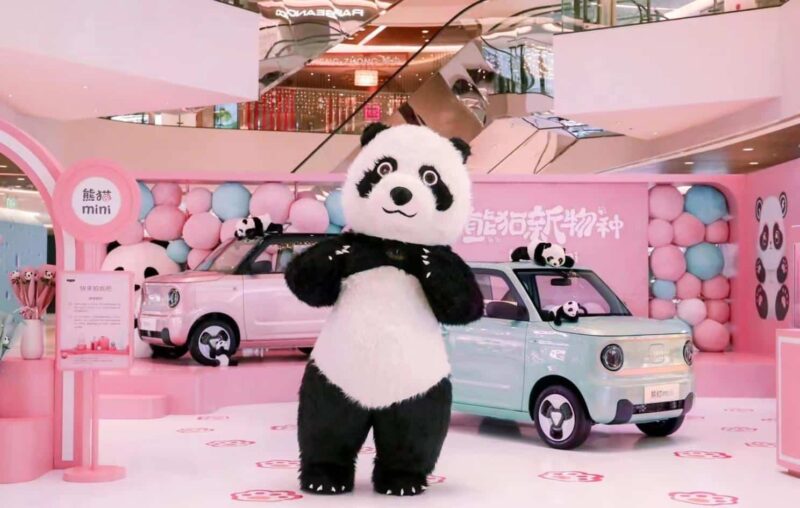 As said above, Geely complements the shape of the panda everywhere in the style structure of the vehicle. On the sides, the Panda mini has a three-dimensional waistline that adds to the beauty of the vehicle. It has a relatively square body structure, and the rim adopts a three-spoke design. The wheel hub pattern looks like cute panda footprints, and the tail window looks similar to fluttering flying wings.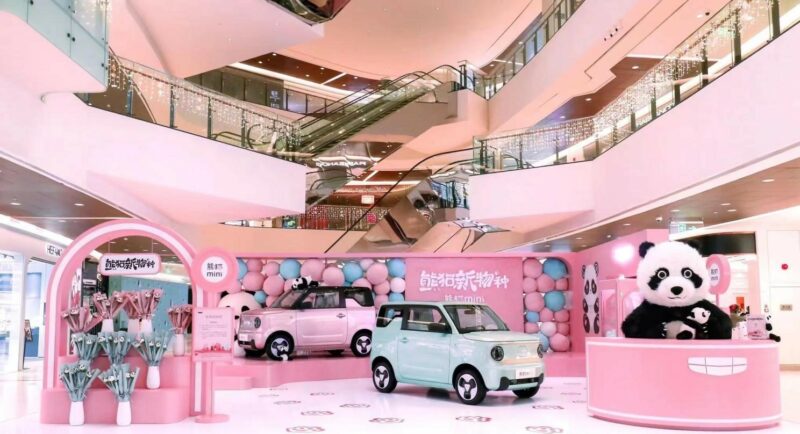 Geely Panda mini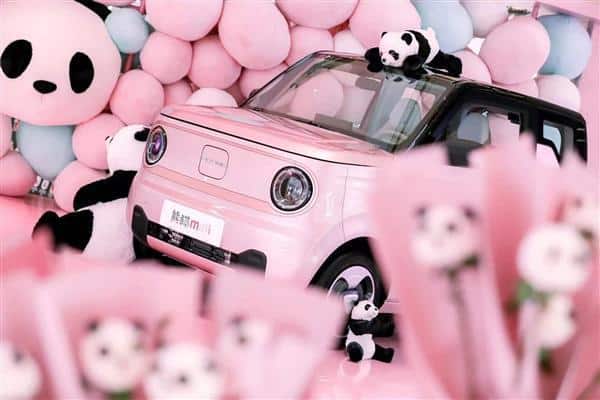 The tail shape of the Panda mini also looks stylish. Geely designed the taillights to look like two flashing big eyes. It adds agility to the whole vehicle. Geely Panda mini will be available in a couple of color options. It is the first vehicle in its segment to feature a large panoramic moonroof. In terms of body size, the new car's length, width, and height are 3065/1522/1600 (1610) mm, respectively, and the wheelbase is 2015 mm.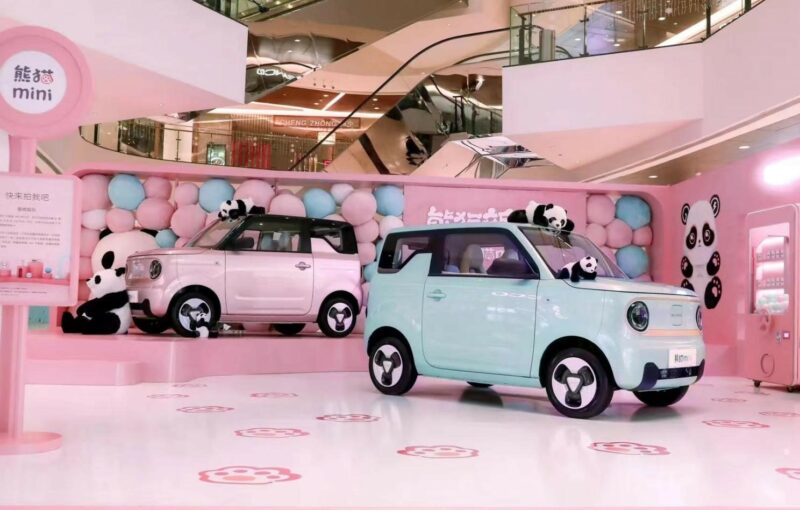 The power figures of the vehicle were previously listed in the Ministry of Industry and Information Technology, China. It reveals that it would sport a front motor with a maximum power of 30kW. The vehicle will feature a lithium iron phosphate battery provided by Guoxuan Hi-Tech. It would feature a battery pack similar to competing products' sizes. There are rumors that the range would be around 150km, and the price to range from 40,000 to 50,000 Yuan ($5,700 – $7,200).