BYD's YangWang U8 is a plug-in hybrid SUV that costs 1,089,000 yuan (150,000 USD) in China. Pre-sales of Premium Edition started on September 20, and deliveries will begin later in October.
YangWang's first premium showroom opened on September 27 in Shanghai, in an exclusive location opposite the Oriental Pearl Tower. Since then, the interest in visiting has become so enormous that YangWang had to organize customers into groups like tourists for sightseeing, the salesperson told the local media outlet Jiemian. "You have to register for a visit in advance. I'm like a tour guide and have about 20 groups a day," the salesperson added with a smile.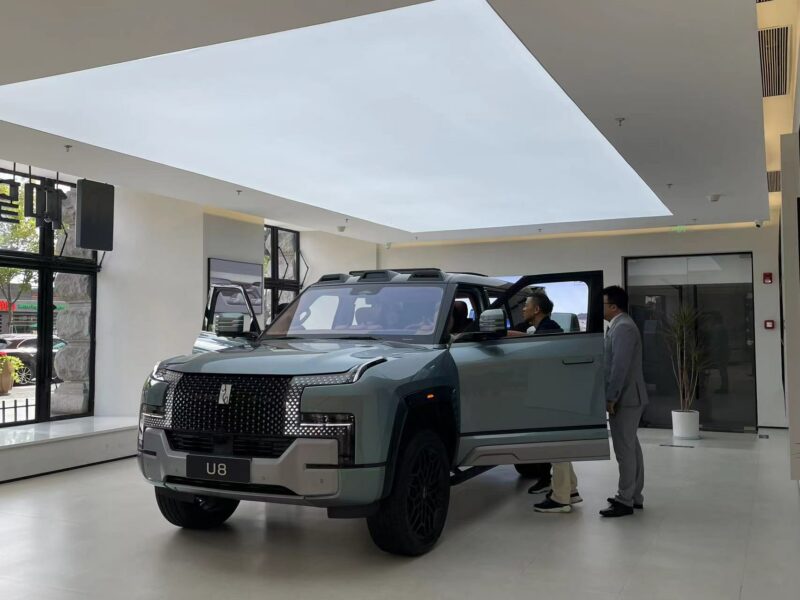 YangWang has about 60 stores and showrooms under construction in China and plans to open 90 stores in 40 cities by the year-end in China, announced Hu Xiaoqing, GM of the Yangwang Sales Division. YangWang has recently taken over luxurious legacy automaker stores such as Mercedes-Benz, BMW, and Aston Martin and turned them into its own premium showrooms.
The store manager also revealed to the Jiemian that since YangWang's public debut at the Shanghai Auto Show in April until October 6, the U8 got about 4,000 orders.
For BYD, directly operated stores are a new field. The Shenzhen-based company uses the traditional dealers model in China and also on international markets. The YangWang premium stores are their first tap into the direct-to-customer model as well as into the luxurious segment. In China, Tesla, Nio, and Li Auto are among those using a direct sales model, while Xpeng is moving away from it to implement traditional dealership partnerships.
More about YangWang U8
U8 is a hardcore SUV with 880 kW (1,197 horsepower). It got into headlines because of its ability to perform 360° tank turn and float on water.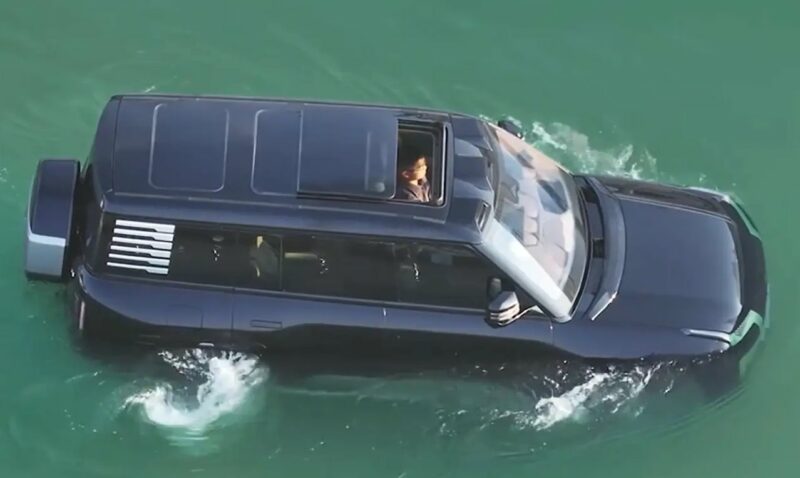 The SUV is a monster – it weighs 3.5 tons, and its dimensions are (L/W/H) 5319/2050/1930 mm and a wheelbase of 3050 mm. It is 502 mm longer than the Mercedes-Benz G-Class. As for the wheelbase, it is 160 mm longer. Interestingly, it is only a 5-seater, with no 6/7 options.
There are two versions – Premium Edition, which will start deliveries later in October, and Master Off-road Edition, which has some more off-road capabilities and hasn't started presales yet.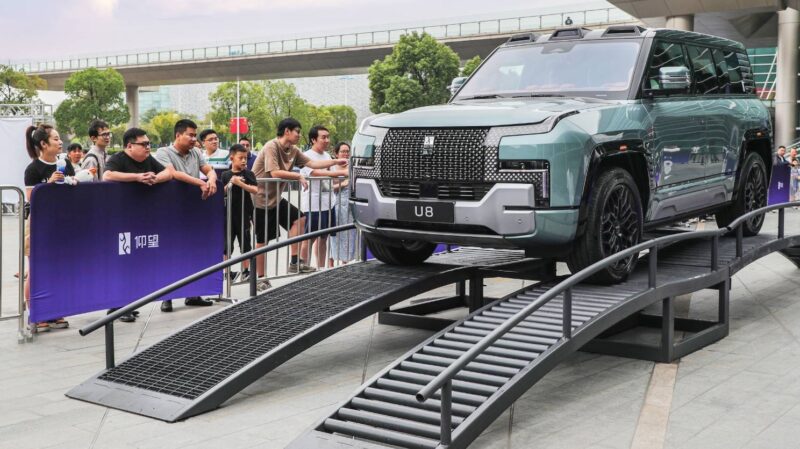 U8 sits on an e4 platform and is equipped with a Disus-P hydraulic body control system, which allows the vehicle to rise and lower up to 150 mm.
As for the powertrain, it is a PHEV, and the 2.0T ICE is mated with quad electric motors, each with 220 kW power. The 0-100 km/h acceleration is 3.6 seconds.
YangWang U8 is BYD's most expensive car yet and one of China's most expensive electric vehicles. We will closely watch the delivery numbers once they are out and keep you updated.
Moreover, YangWang is preparing another vehicle under the YangWang brand – the supercar U9, which is supposed to have a top speed of 400 km/h and will have a public debut in Q2 next year.