Today, October 12, the Chairman and CEO of Avatr, Tan Benhong, announced that the Avatr 12 all-electric luxury sedan has officially rolled off the production line in China. The new car is expected to arrive at showrooms across China in October and launch later in November. It will also launch in the overseas market in the future.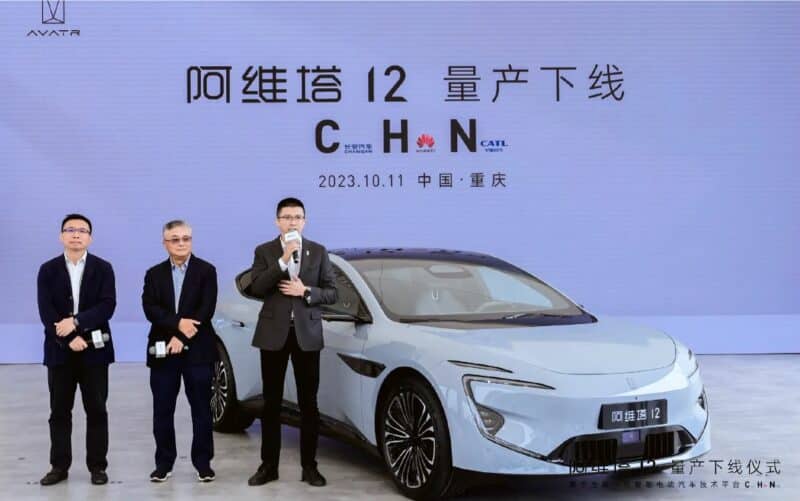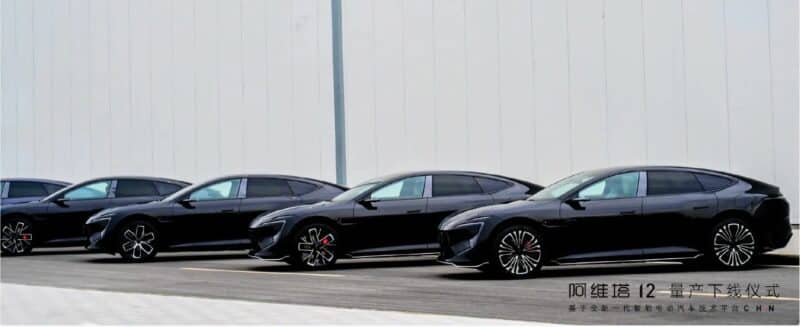 The Avatr 12 is built based on Changan's CHN smart electric vehicle platform and designed based on the Future Elegance design language. So far, Huawei, CATL, and Changan have invested more than 2 billion yuan (~274 million USD), according to the CEO.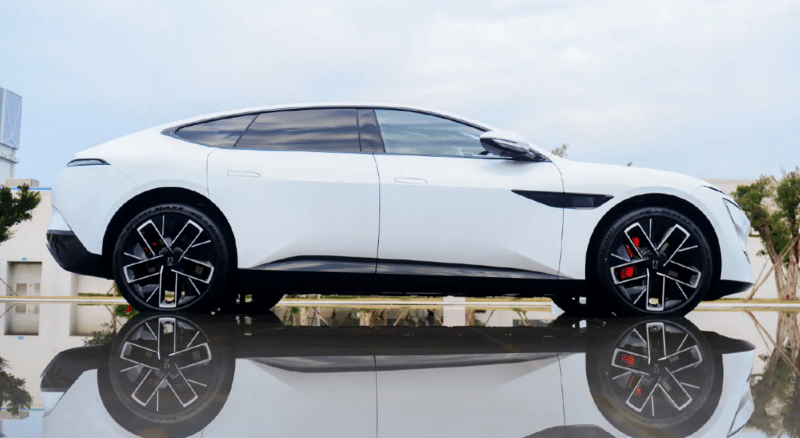 Positioned as a luxury medium-to-large sedan, the new car has dimensions of 5020/1999/1450 mm, and the wheelbase reaches 3020 mm. Tire specifications are available in 265/45 R20 and 265/40 R21.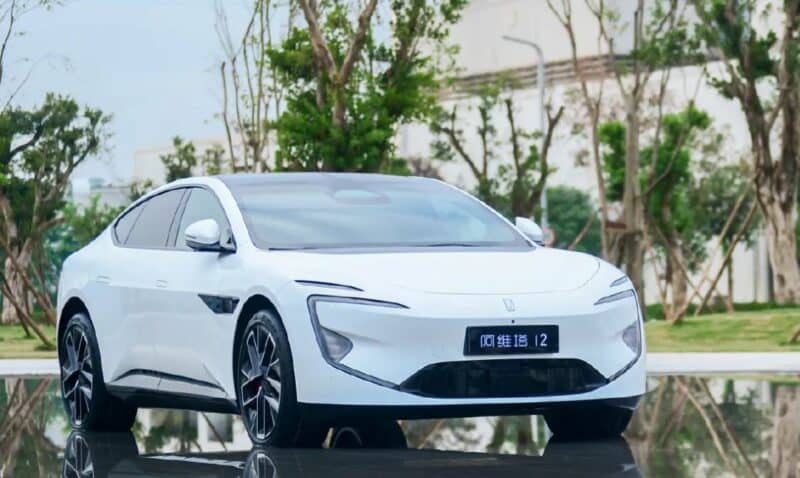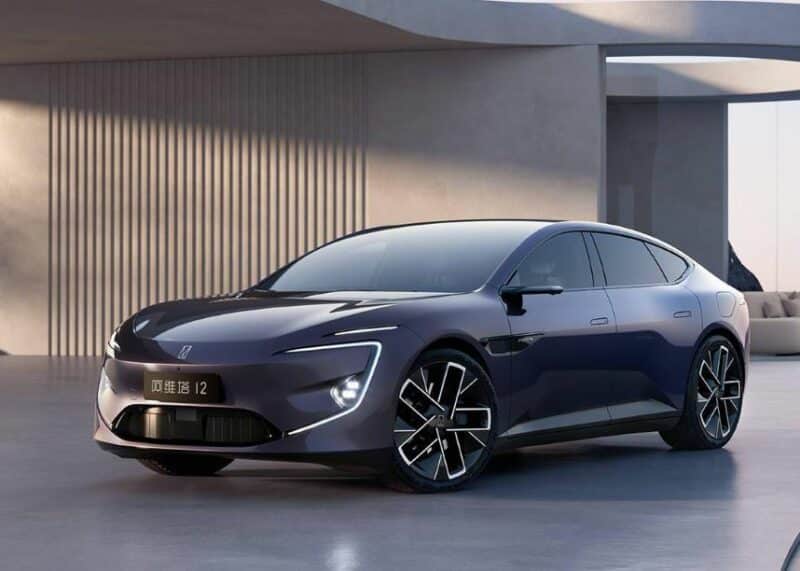 On the front face, the closed grille is conventional for an electric vehicle. Both the split headlights and taillights are sharp. At the same time, the C-shaped daytime running lights are highly recognizable when lit. The slender fastback body coupled with star-shaped rims and hidden door handles makes the car look more dynamic. In addition, the Avatr 12 also uses electric rearview mirrors.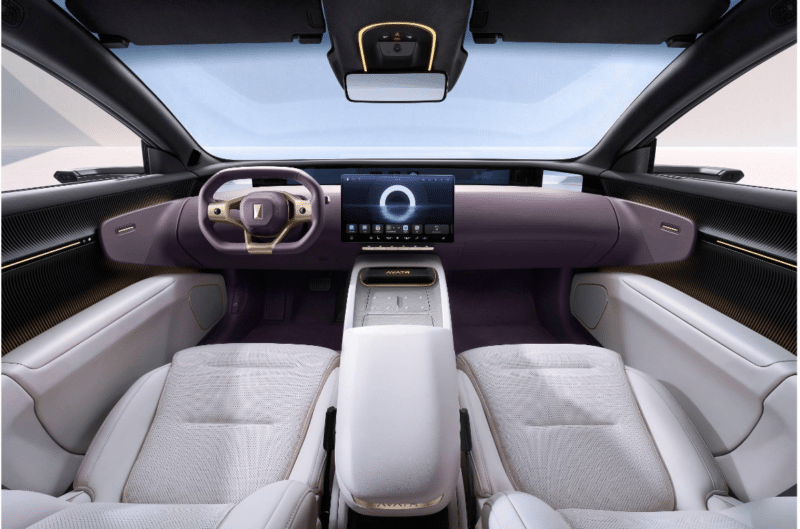 The cockpit is refreshing with a 35.4-inch 4K panoramic widescreen that streams the rearview mirror content on both sides and displays a variety of driving information, a floating 15.6-inch central control screen, and a polygonal double flat-bottom multi-function steering wheel. Another selling point of the car is Huawei's HarmonyOS 4.0 and ADS 2.0 Advanced Driving System. Furthermore, the front seats are zero-gravity quality.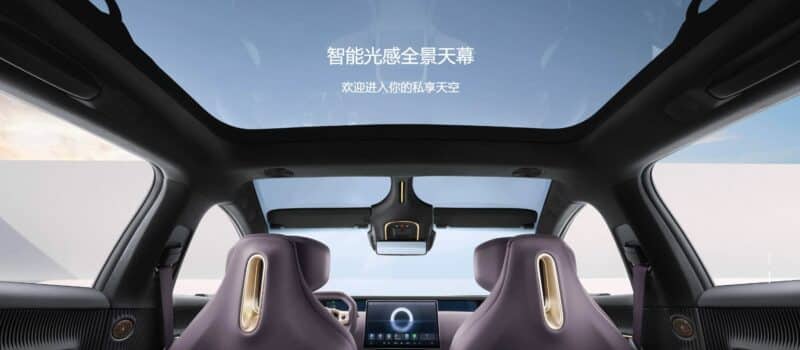 Other configurations include 64-color ambient lights and a 27-speaker audio system.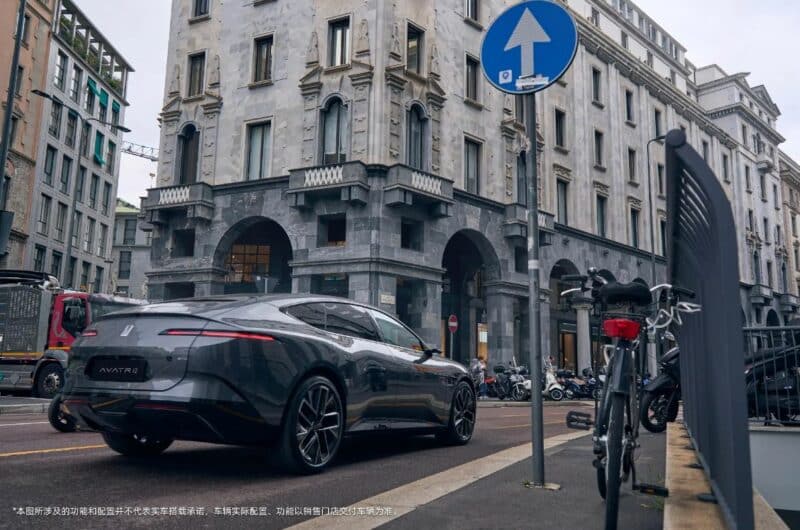 The Avatr 12 is available in both single-wheel and four-wheel drive versions. The four-wheel drive model is equipped with Huawei's DriveONE dual-motor system, with the maximum power of the front and rear motors being 195 kW and 230 kW, respectively. The maximum power of the single-motor version is 230 kW. The 94.53 kWh ternary lithium battery pack is supplied by CATL in an H-shaped module to optimize the seating interior space, according to Avatr. The NEDC pure electric cruising ranges are 650 km and 700 km. High-voltage ultra-fast charging is also supported.
Source: Avatr