Thousands of facelifted Model 3 codenamed Highland were spotted in Shanghai Nangnan terminal preparing for export to Europe. The first batch of hundreds of Model 3 was spotted in early September at the Giga Shanghai's parking lot.
The electric sedan is also called the 2024 Model 3 or Model 3+. The aerial pictures captured by drone revealing the new Model 3 were published by local media IT Home.
2024 Model 3 is produced only at the Giga Shanghai plant, which is also responsible for its export to global markets. Considering the new Model 3 is already selling in Germany; the Shanghai plant will have a pretty busy quarter. Tesla Fremont plant is still manufacturing an old version of Model 3, and production of a facelifted version is expected to start in early 2024.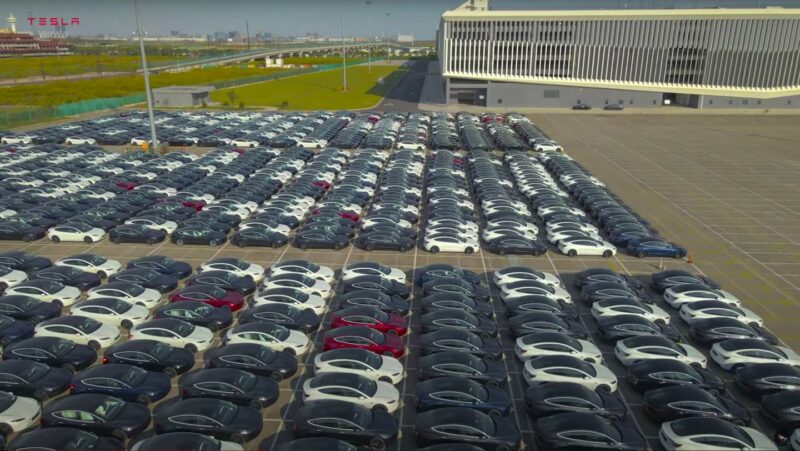 Sales started last week in China, and deliveries are set to begin later this month. The current waiting time on the Tesla website is 6-8 weeks, which means if you order Model 3+ now, you will receive it in early December.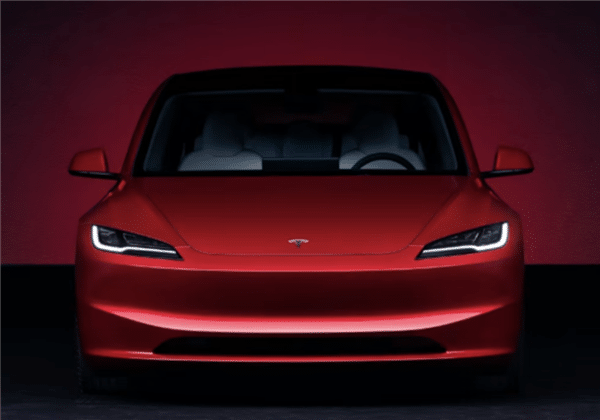 The dimensions of the Model 3+ sedan are 4720/1848/1442 mm, and the wheelbase is 2875 mm. It can feature 18″ or 19″ wheels, and the drag coefficient is 0.22 Cd, which is fair enough aerodynamics.
Tesla Model 3+ comes in two versions:
RWD (rear-wheel drive)

60 kWh battery, 606 CLTC range
194 kW single motor
0-100 km/h acceleration 6.1 seconds
259,900 yuan (35,500 USD)

AWD (all-wheel drive)

78 kWh battery, 713 CLTC range
331 kW dual motor (rear 194 kW, front 137 kW)
0-100 km/h acceleration 4.4 seconds
295,900 yuan (40,500 USD)
Interestingly, Tesla didn't start deliveries of the 2024 Model 3 in China, which would have been faster, but preferred export to European markets where its margins are way thicker than in the price-war-torn Chinese EV market, especially in the overcrowded 200k – 300k yuan sedan segment.