The facelifted Model 3+ sedan started sales today in China and Tesla announced the deliveries will begin end of October.
The pre-sales of 2024 Model 3 codenamed Highland started on September 1. Later in September Tesla applied for a sales permit for Model 3 Highland in China and the application delivered to MIIT regulator revealed that the name of the new EV is Model 3+. However, it remains unclear if Tesla will use 3 or 3+ badges globally. We will use 3+ in this article as it is clear we are talking about the 2024 version.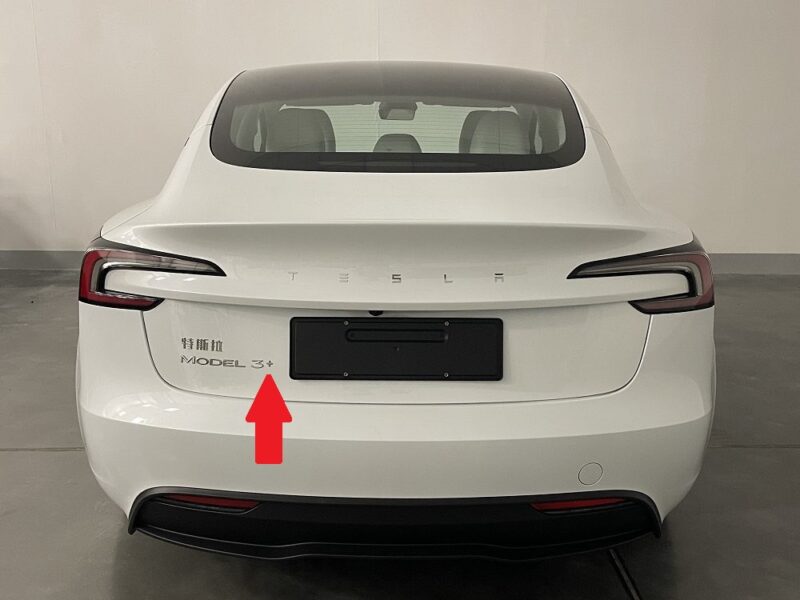 After the sales started today, the Tesla website showed a waiting time of 6-9 weeks for Model 3+ delivery. It means if you buy the Model 3+ today, you will receive it in early December.
The company also announced that by the end of October, Model 3+ will hit the Tesla showrooms in China, test drives will start and the first batch of Model 3+ will be delivered to customers. However, CarNewsChina expects it will take until early December for deliveries to start on full throttle. The test drives can be booked through this form.
Tesla China made a bold move since the price of the new Model 3+ is higher than the previous version. China's EV market is in the middle of a fierce price war where there is no month without major automakers announcing a price cut. As the price cut is damaging the brand, some EV makers took the approach to launch a new updated model for a lower price than the previous version – thus offering a discount without giving the discount. But not Tesla.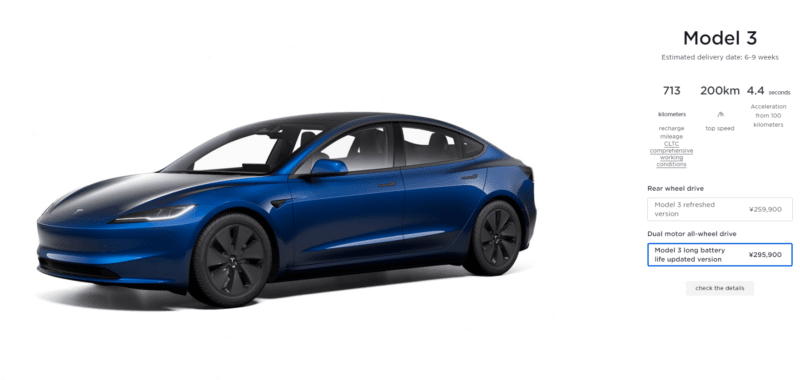 New Model 3+ start at 259,900 yuan (35,500 USD) for rear-wheel drive and the Long Range all-wheel drive cost 295,900 yuan (40,500 USD). The previous Tesla Model 3 started at 231,900 yuan (31,700 USD), so the new mid-life facelift is 28,000 yuan (3,800 USD) or 12% more expensive. There is no Performance version available and Tesla China hasn't yet confirmed it is coming.
The dimensions of the Model 3+ sedan are 4720/1848/1442 mm, and the wheelbase is 2875 mm. It can feature 18″ or 19″ wheels and the drag coefficient is 0.22 Cd, which is pretty good.
The RWD version is powered by a 60 kWh battery, good for a 606 km CLTC range (up 50 km from the previous version), and can accelerate 0-100km/h in 6.1 seconds. The dual motor Long Range version is AWD and packs a 78 kWh battery providing a 713 km CLTC range (up 38 km from the previous version). 0-100km acceleration is 4.4 seconds and top speed is limited to 200 km/h.