On November 1, Chery launched its new Exeed VX (Lanyue) SUV, also known as the Exeed Lanyue International Edition in China, available in a six-seater layout. Consumers can choose from a total of three models with a price range of 228,900 – 238,900 yuan (31,300 – 33,000 USD). The Exeed VX is a facelift of the current Exeed Lanyue. Exeed is a brand under Chery.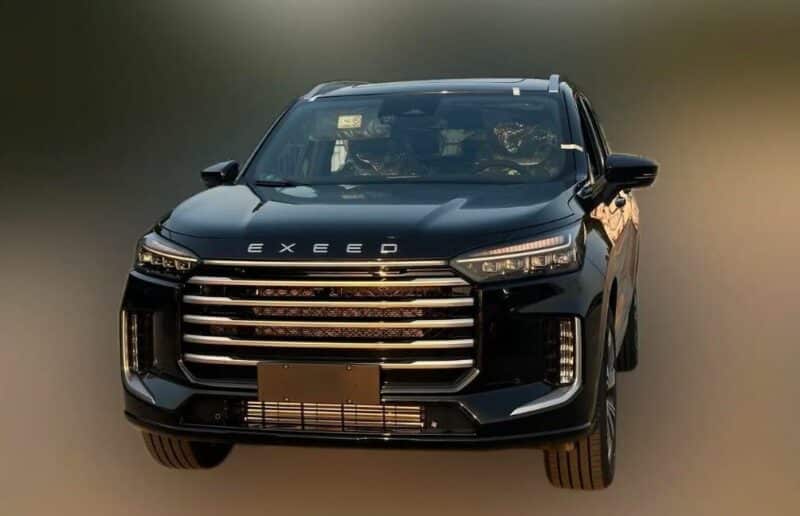 The Exeed VX is built based on the M3X Mars Architecture 2.0 and has a size of 4970/1940/1792 mm with a 2900 mm wheelbase. In the front, the octagonal grille has been replaced with horizontal chrome bars as opposed to the vertical bars on the current model and the EXEED logo has been changed from gold to silver. The rear continues to use the through-type taillights and retains the two-sided exhaust layout.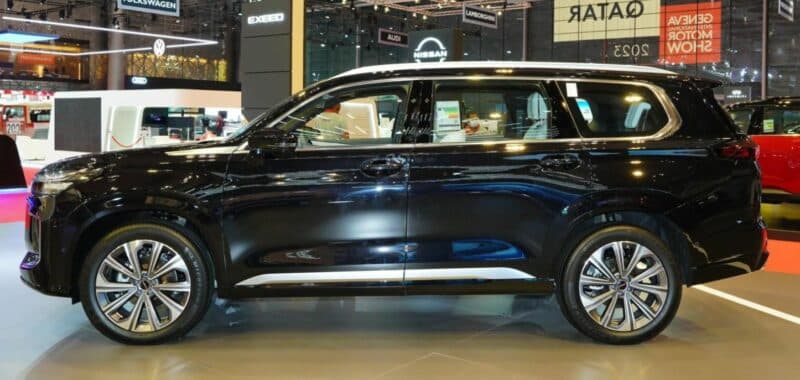 Earlier this month, the Exeed VX was unveiled at the 2023 Geneva Motor Show in Qatar. From the side, the windows are decorated with a chrome frame, coupled with conventional door handles and roof racks. In addition, the car runs on dense-spoke rims.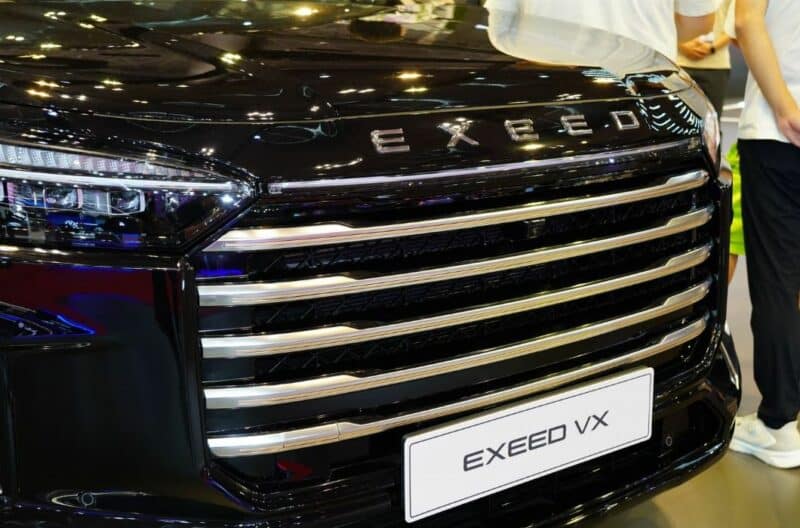 Power comes from a 2.0T turbocharged four-cylinder engine with a maximum power of 261 hp and a peak torque of 400 Nm, mated to an Aisin 8AT and equipped with BorgWarner's sixth-generation four-wheel drive system.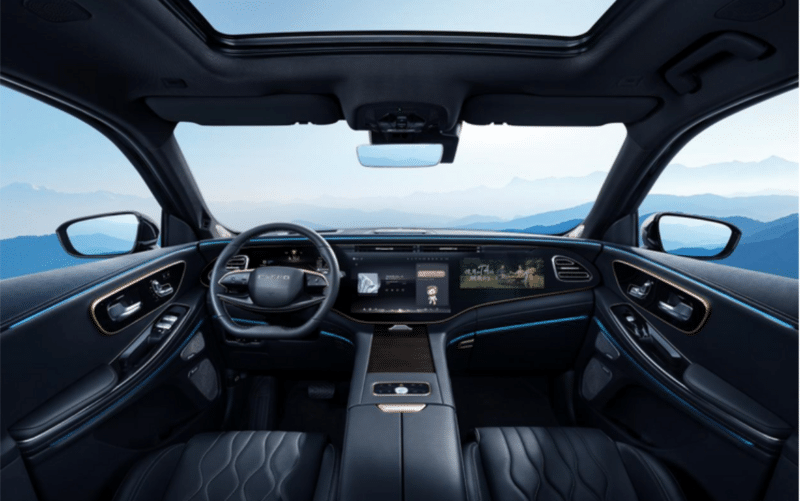 Inside, the black interior is splashed with a hint of gold and blue. There is a triple-screen consisting of an LCD instrument panel, a central control screen, and a co-pilot screen, powered by a Qualcomm Snapdragon 8155 chip and Chery's Lion 5.0 operating system.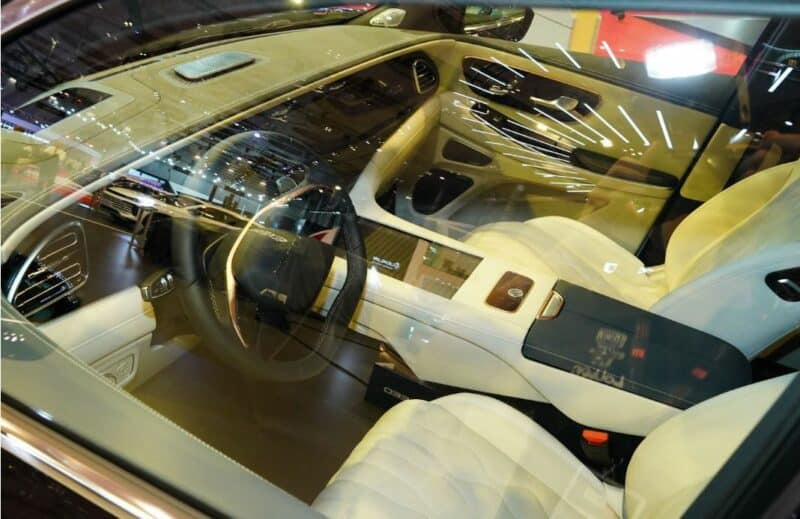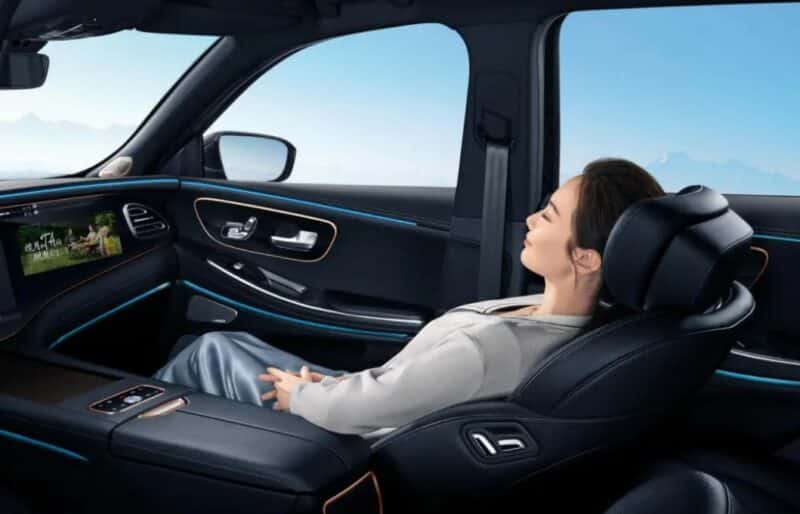 Other configurations include dual 50W wireless fast-charging pads on the center console, a Bluetooth key that supports remote start, and facial recognition. At the same time, the front seats come with ventilation, heating, massage functions, and a headrest speaker, while the co-pilot seat comes with an additional legrest.