The Fang Cheng Bao (FCB) Bao 3 from BYD was exposed in spy shots and leaked teaser screenshots in China. It is a small off-road electric SUV with a price range of 200,000 – 300,000 yuan (27,300 – 41,000 USD). It will become the third model in the Fang Cheng Bao line.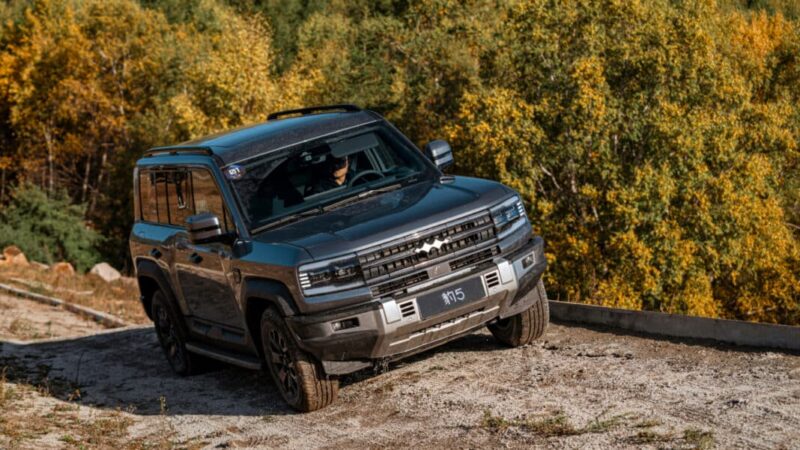 FCB is a new brand under BYD focused on off-road SUVs. It sits between Denza and YangWang regarding pricing. The first Fang Cheng Bao model is Bao 5 (Leopard 5), which will hit the market soon with a price range of 289,800 – 349,800 yuan (39,600 – 47,800 USD). Next year, two more vehicles will accompany the Bao 5. The first one is the recently spotted Bao 8 flagship SUV. The second model is the Fang Cheng Bao Bao 3 compact off-roader.
More on Fang Cheng Bao Bao 3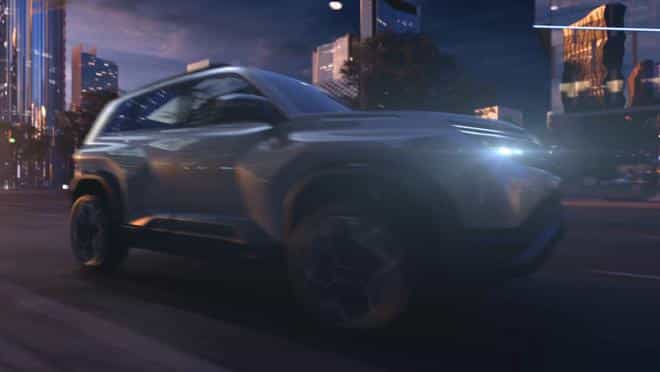 In leaked screenshots, we see that Bao 3 adopts the brand's design language with a sturdy body shape. It has a Fang Cheng Bao logo and a relatively small rectangular grille. A thin LED strip joins its headlights. The front bumper of the Fang Cheng Bao Bao 3 is trapeze-shaped. It increases the car's approach angle. Bao 3 also has retractable door handles and broad wheel arches covered with plastic elements.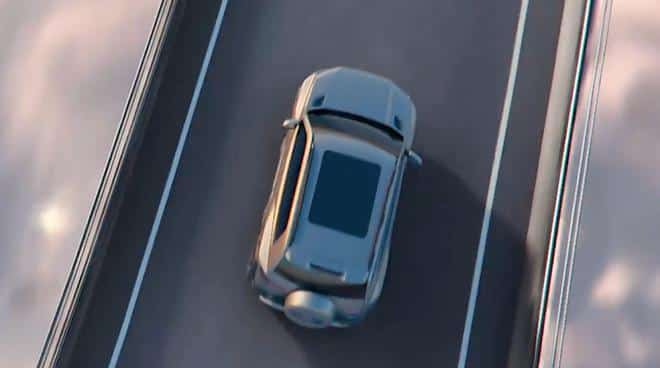 From the back, the Bao 3 has a spare wheel mounted on the trunk door. It also has two horizontal LED taillight units and a rugged rear bumper. Another feature of this vehicle is a twin roof spoiler. Speaking about the size of the Bao 3, it has yet to be revealed. But it has short wheelbase and overhangs.
Fang Cheng Bao Bao 3 specs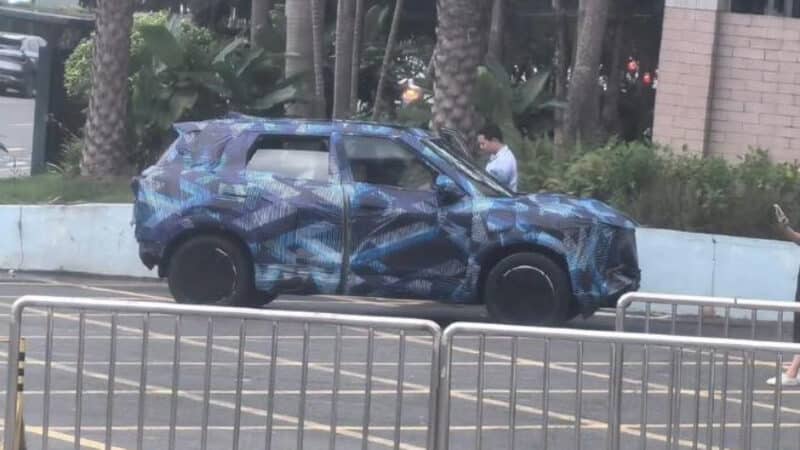 Recently, the Bao 3 was spotted in the wild in China, wearing heavy camouflage. It has a single charging port in the right front fender, which indicates that this off-roader is an all-electric SUV.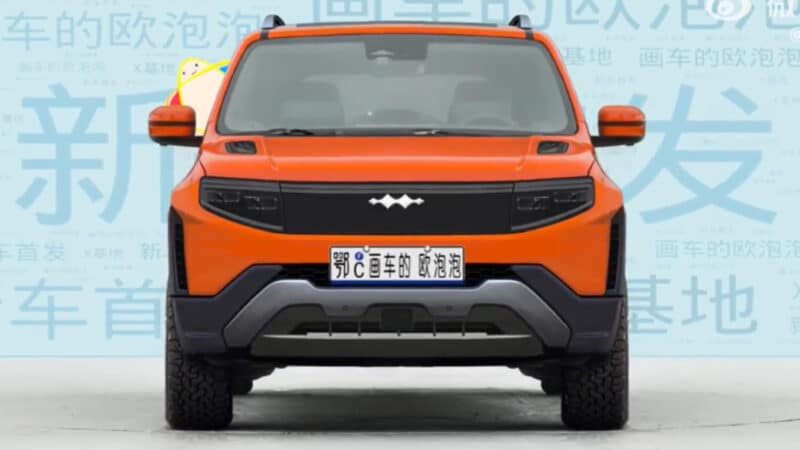 Based on leaked teasers, a car enthusiast with the nickname OuPaoPao released a fan render images of the Bao 3.
According to previous information, the Bao 3 will be a bit bigger than the Atto 3 (Yuan Plus). We will remind you that the dimensions of the BYD's international bestseller are 4455/1875/1615 mm with a wheelbase of 2720 mm.
Regarding the powertrain, the Bao 3 will become an all-electric model, unlike its elder brothers, the Bao 5 and Bao 8. It will have a twin-motor 4WD and an LFP battery from FinDreams, a BYD subsidiary. The power output of the Bao 3 is unknown. However, its price range should lie in the 200,000 – 300,000 yuan (27,300 – 41,000 USD) range. It will hit the market next year.