On November 10, Chery's upcoming mid-size SUV called Shanhai L9 under the Jetour brand's Shanhai new energy vehicle series debuted in China, prior to its November 14 launch date. The new car is the plug-in hybrid version of the Jetour X90 Plus SUV. Its price tag is expected to be under 200,000 yuan (27,400 USD).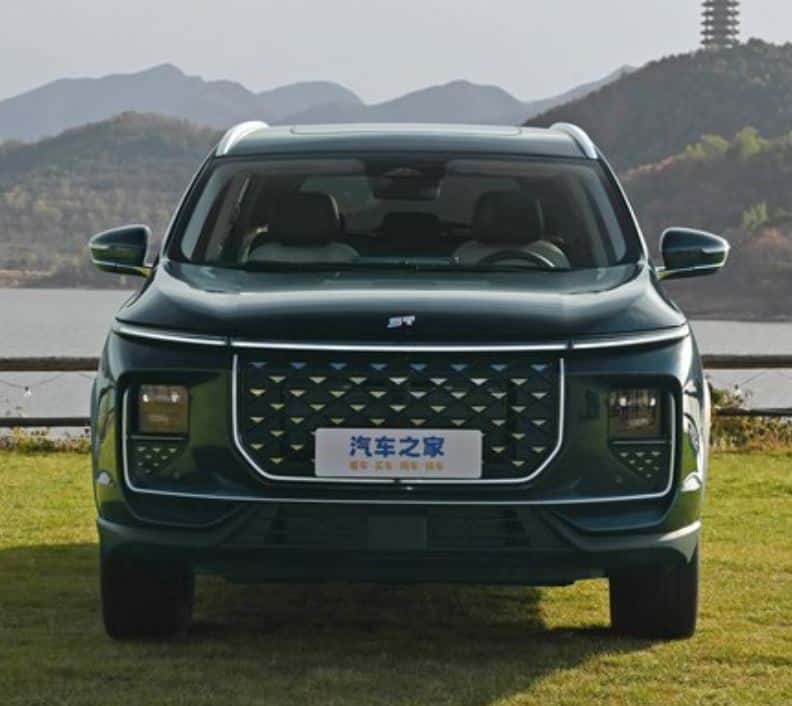 In the front, the large polygonal grille decorated with triangular elements and framed by a chrome strip and through-type taillight strip is highly recognizable, paired with a split headlight set. The license plate is also embedded inside the grille. At the same time, there is a millimeter-wave radar positioned under the grille. It is expected that Shanhai L9 will come with at least a level 2 advanced driving assistance system.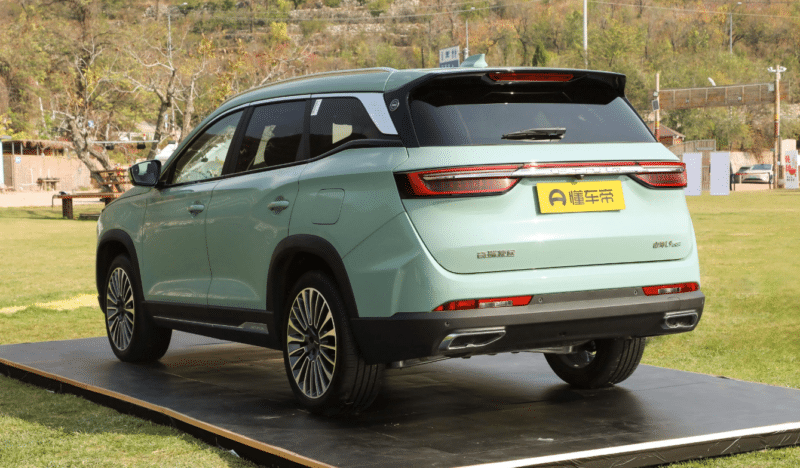 At the rear, there is a roof spoiler, high-mounted brake lights, and through-type taillights. The bottom section has an exhaust outlet on each side. The Shanhai L9 C-DM logo is located on the lower right. In addition, the new car runs on large multi-spoke rims and is equipped with conventional door handles.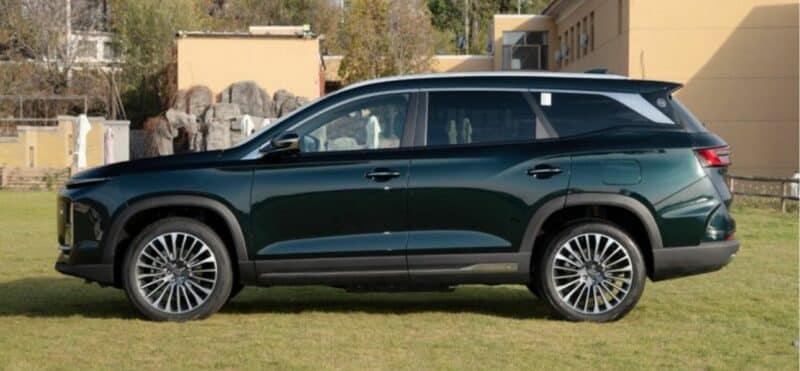 Based on the new Shanhai Platform, the size of the new car measures 4862/1925/1784 mm with a 2850 mm wheelbase. For reference, the 2024 Jetour X90 Plus has a size of 4858/1925/1780 mm with a 2850 mm wheelbase.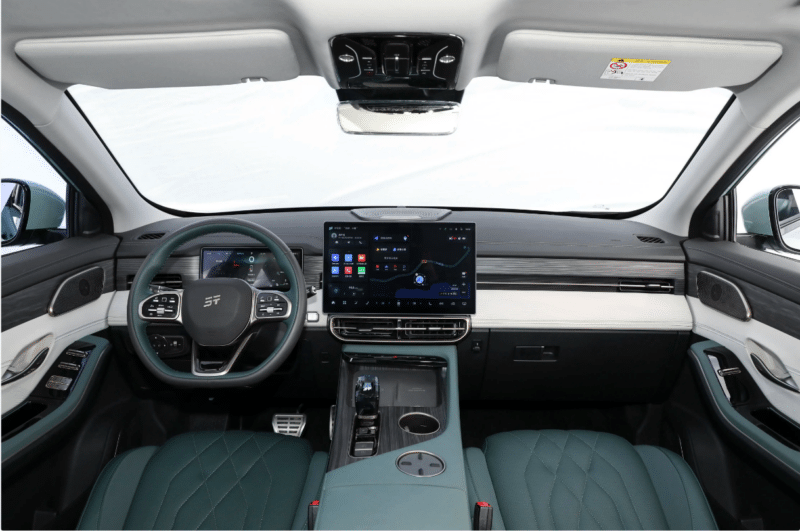 Inside, the dashboard is layered with different colors, including black, gray, and white, coupled with the green seats and center console. There is a flat-bottom three-spoke steering wheel, an instrument panel, and a large floating central control screen. Under the central control screen is an air-conditioning outlet. Both the center console and door trim are wrapped in leather material.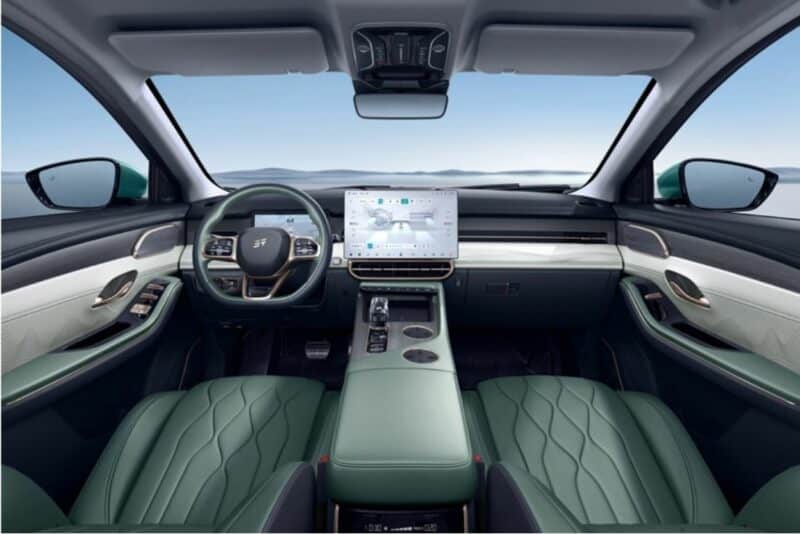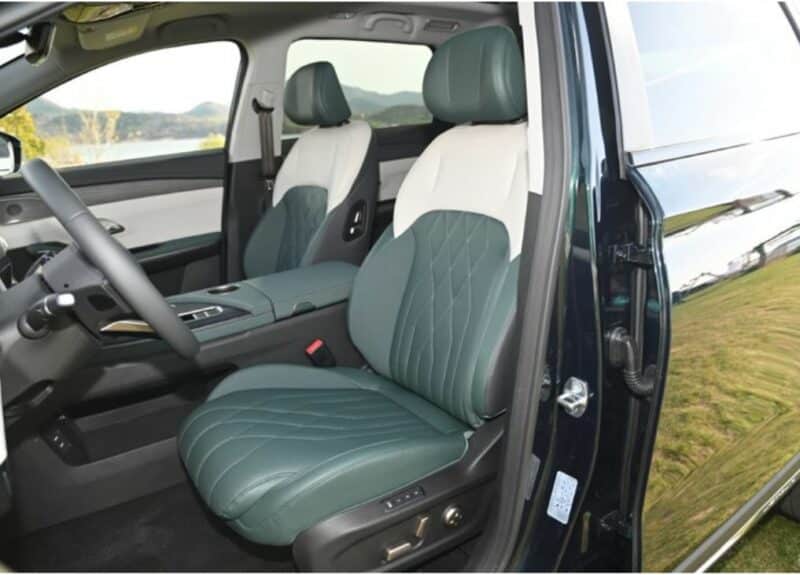 The interior adopts a 2+3+2 layout for a total of seven seats. A five- or six-seater layout is also available.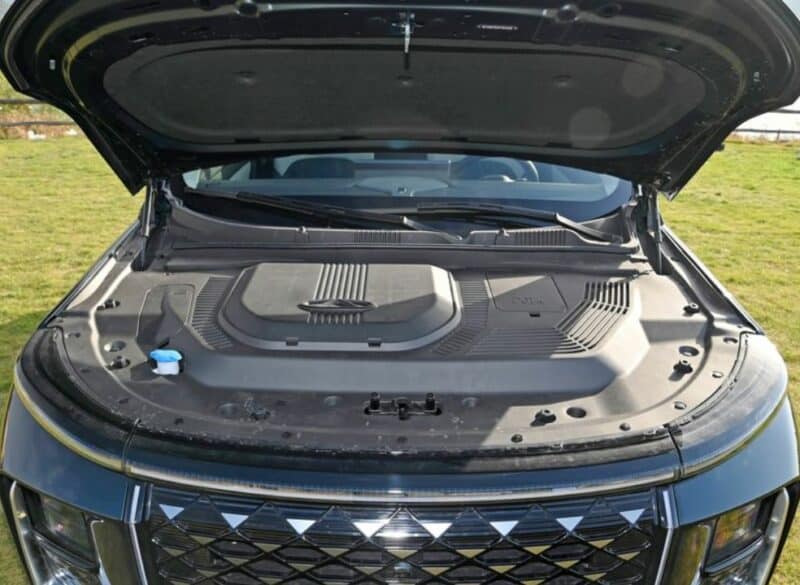 Power comes from a 1.5T four-cylinder engine and an electric motor, mated to a 3-speed DHT and a 19.43 kWh ternary lithium battery pack. The engine has a maximum power of 115 kW and a peak torque of 220 Nm. The WLTC pure electric cruising range is 84 km and the comprehensive fuel consumption is 1.49L/100km.