MG Cyberster electric roadster was officially launched at the Guangzhou Auto Show in China, revealing a price range of 319,900 – 359,800 yuan (44,300 – 49,800 USD) and three trims.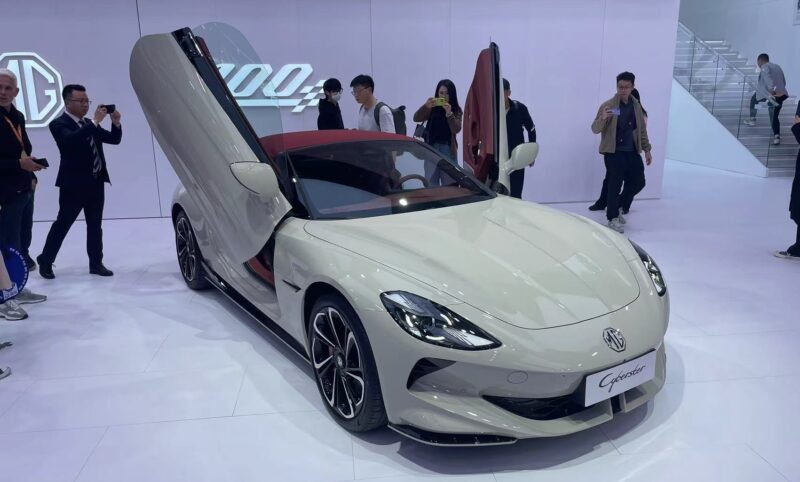 MG's convertible sports car debuted at the Goodwood Festival of Speed in July, then was teased at Chengdu Autoshow in August, and today, we finally learned the price.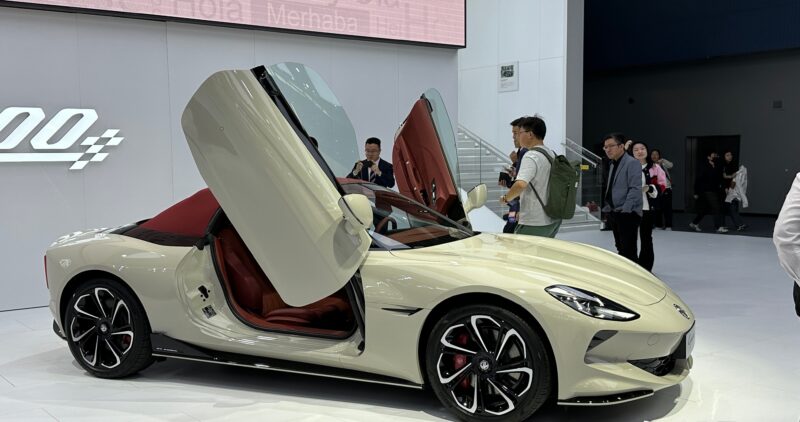 MG (Morris Garages) is a former British brand acquired by Chinese state-owned automotive behemoth SAIC, which is turning it into an electric brand. MG Cyberster will also be manufactured by SAIC in China, most likely in their Ningde plant, where the MG4 electric hatchback is assembled.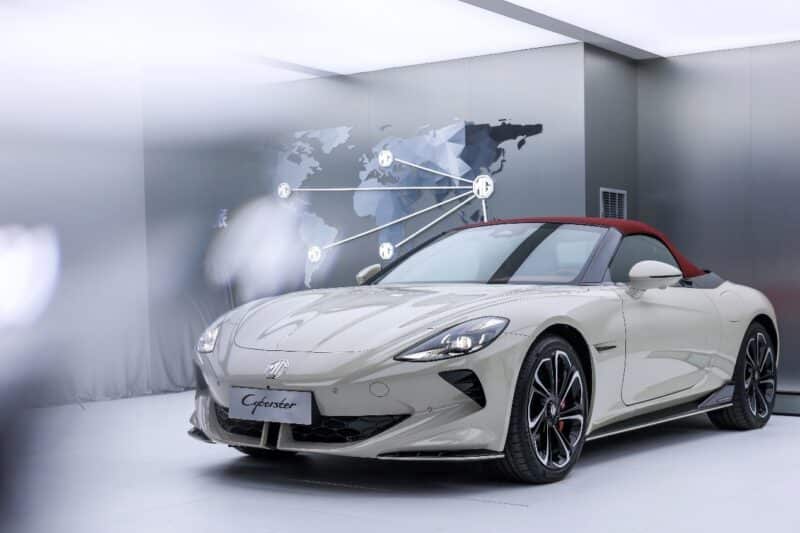 MG Cyberster is a large roadster, measuring (L/W/H) 4535/1913/1329 mm and with a wheelbase of 2690 mm. It comes with scissor doors and three trims with 501 km, 580 km, and 520 km ranges enabled by ternary NMC battery manufactured by CATL-SAIC joint venture.
RWD 501

RWD motor 231 kW, 475 Nm peak torque
0-100km/h 4.9 seconds
64 kWh NMC battery
319,800 yuan (44,300 USD)

RWD 580

RWD motor 250 kW, 475 Nm peak torque
0-100km/h 4.9 seconds
77 kWh NMC battery
339,800 yuan (47,000 USD)

AWD 520

AWD 400 kW (150 + 200), 725 Nm peak torque
0-100km/h 3.2 seconds
77 kWh NMC battery
359,800 yuan (49,800 USD)
Additionally, MG presented an AWD special edition with a red roof, which will hit the market in March 2024.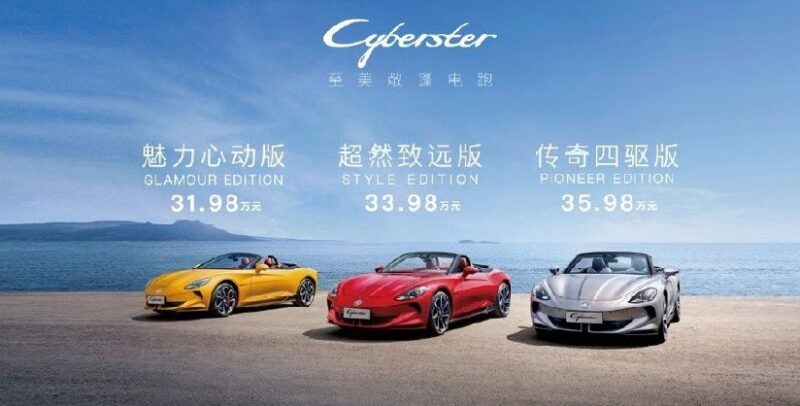 The convertible roof can open in 10 seconds at less than 50km/h. The car has 20″ aluminum wheels and red brake four-piston calipers from Brembo.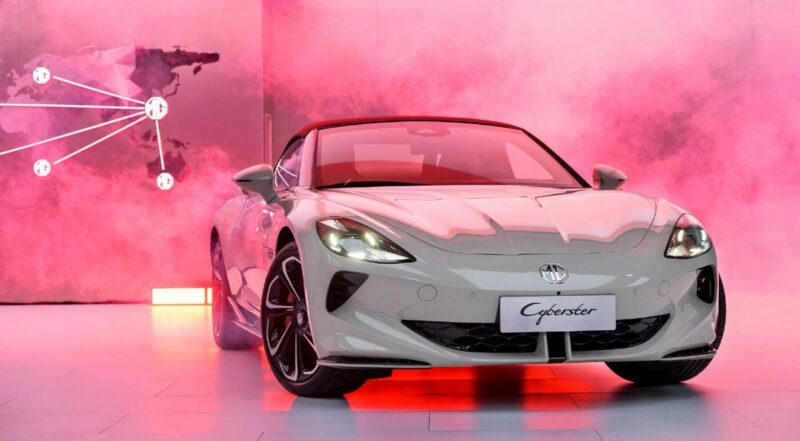 Inside the car, you find an unusual triple LCD screen centered towards the driver, a sizeable steering wheel with a flat bottom, and three spokes. Earlier pictures of Cyberster showed a Tesla-like yoke, so it seems that thing didn't make it to production or will be optional for some future versions. MG is also not following Tesla's minimalist interior design, so despite the large LCD instrument panel/control screen, get ready for many physical buttons and two cup holders on the central tunnel. Cockpit is powered by Qualcomm Snapdragon 8155 chip.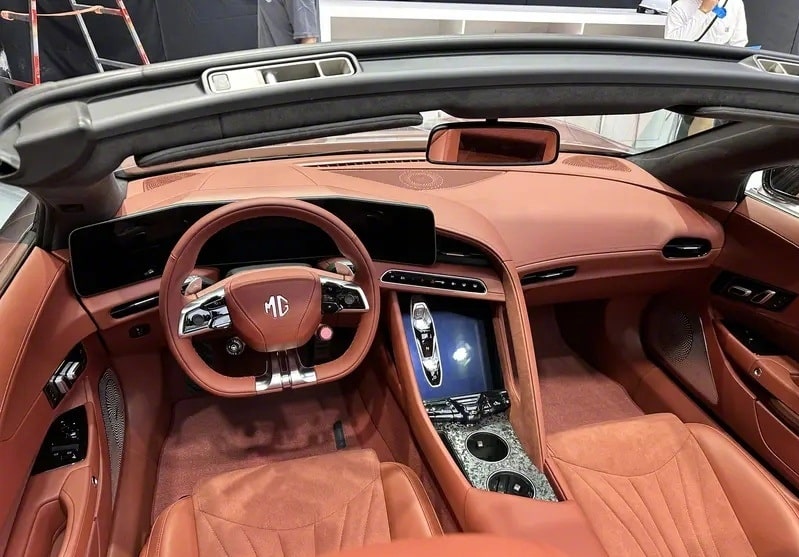 MG announced they received 1000 blind orders in 50 days since the reservations were opened in China. European price of MG Cyberster wasn't revealed yet, but what we know is, that it will hit the UK market in the summer of 2024.