The Voyah Passion (Chinese name is Zhuiguang) PHEV sedan has hit pre-sales in China. It has a mixed range of up to 1,260 km and a power output of 530 hp. The entry-level Passion PHEV starts at 266,900 yuan (36,670 USD).
Voyah is a high-end NEV brand under Dongfeng. Its current model line comprises three vehicles: Free SUV, Dream MPV, and Passion sedan. Voyah is a global brand that also sells its vehicles in Europe. It has launched the PHEV variant of its newest mode, the Passion sedan.
More on Voyah Passion PHEV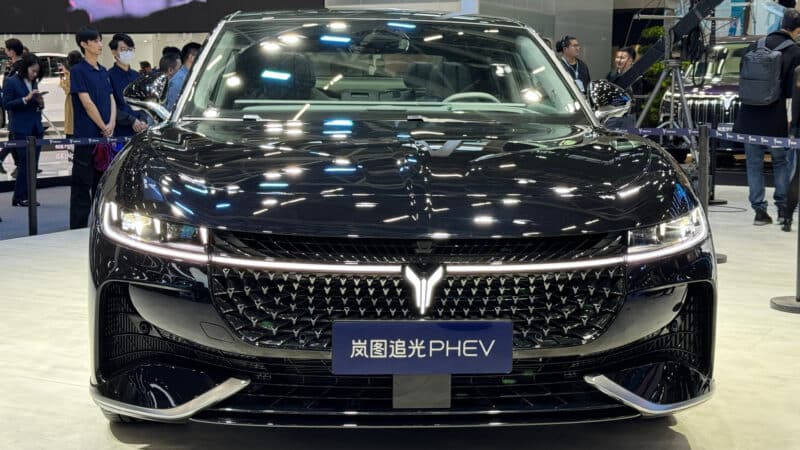 The Voyah Passion PHEV is a big sedan with dimensions of 5088/1970/1515 mm and a wheelbase of 3000 mm. For clarity, it is 152 mm longer, 102 mm wider, and 49 mm higher than the BMW 5 Series. The exterior styling of the Voyah Passion PHEV adopts a sporty front bumper with visible air intakes and a huge grille with silver elements. A thin LED strip joins its headlights.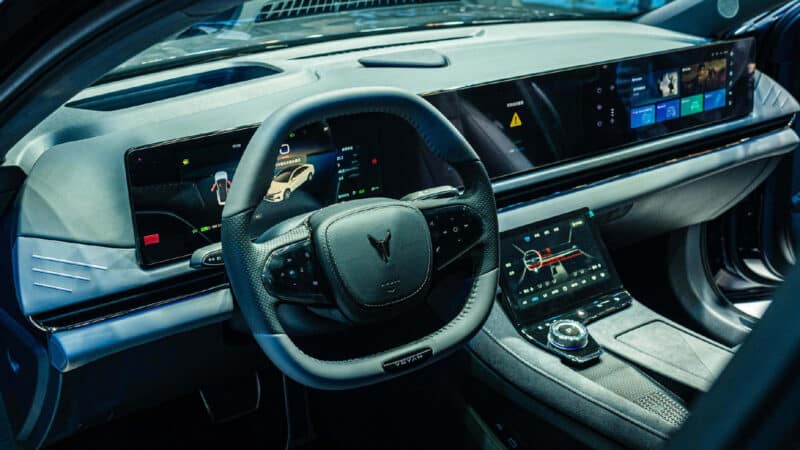 Inside, the Voyah Passion PHEV has a 1.4-meter-long cluster of three screens. Each of these monitors has a diameter of 12.3 inches. Moreover, the Passion also has a 9-inch touchscreen dedicated to climate control and seat settings. It can also be equipped with an optional package with AR-HUD, Face ID, a heated steering wheel, four-zone climate control, and a screen for second-row passengers.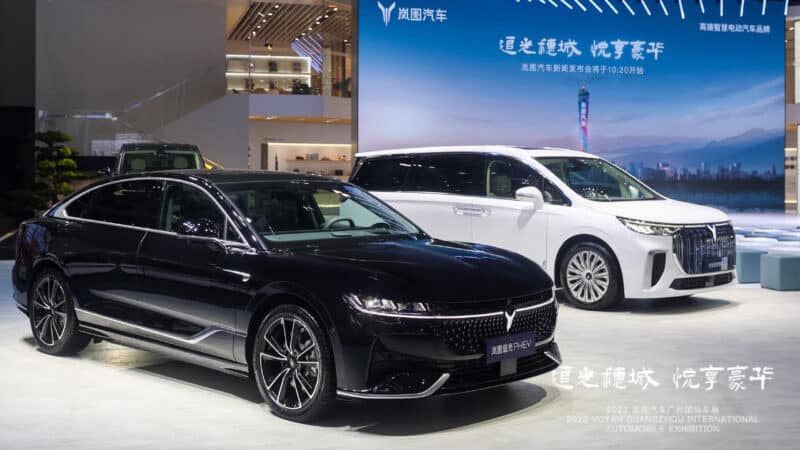 The Voyah Passion PHEV adopts an air suspension with a CDC active damping control system. Its powertrain comprises a 1.5-liter turbocharged ICE for 136 hp. It works with two e-motors. The one in the front generates 177 hp. The rear one has a power output of 218 horses. The total power output of this sedan reaches 530 hp and 810 Nm.
Thanks to a 25.6-kWh ternary (NMC) battery, the Passion PHEV can run up to 262 km in electric mode. The mixed range reaches 1,260 km.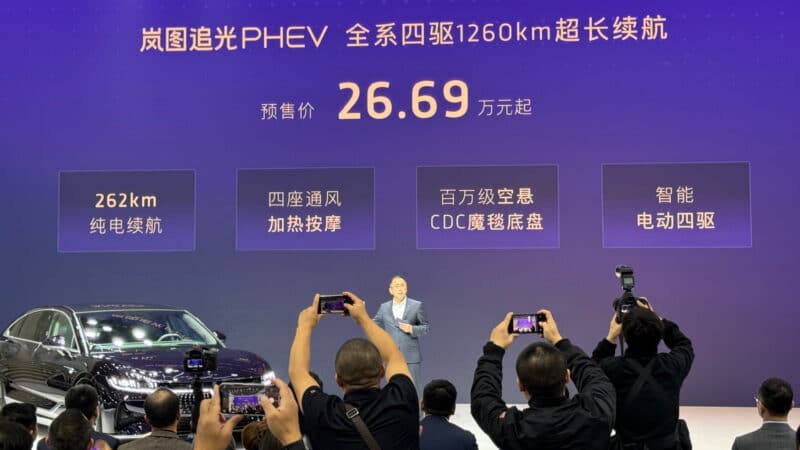 The Voyah Passion PHEV is available for order in China. Its starting price tag is 266,900 yuan (36,870 USD). Customers who book this vehicle can get a free luxury package that costs 25,000 yuan (3,450 USD).
Source: Weibo