Beijing Auto Works, or BAW, usually simply called 'Beijing' or 'Beiqi', showed a prototype B40 at the Beijing auto Show 2008. Two years later BAW will release the production car at the Beijing Auto Show 2010. The 3-door B40 is based on the good old Cherokee which BAW used to make in a joint venture with Chrysler. BAW is still building that one, now on their own and called the Qishi.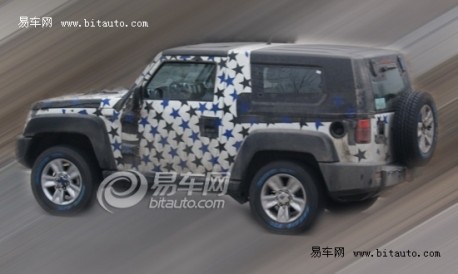 Size: 4200 × 1800 × 1750mm, wheelbase 2400mm, that is almost as big as the Cherokee. I got one of those myself and while nog exactly small it is not big by today's standards. Biggest problem though is the engine. BAW will use the ancient 2.4 litre 4-cilinder that is also powering my 1998 car. It has [email protected] and [email protected].
That is fast enough in my 1998 because that car doesn't have anything heavy on board such as electric windows or abs. The new B40 will have all that and so the weight will rise a lot. The new B40 might be fast enough to get the kid from school but that'll be about it. Anyway, Cars are Fashion, no mother cars it can't get up to the Great Wall.
Later, but is it too late?, BAW could use one of their newly bought Saab-powerplants in the B40, though nothing is sure about that one right now.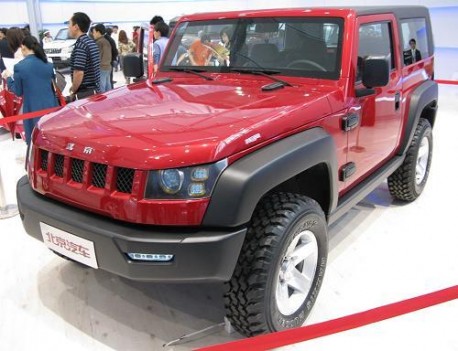 The B40 at the Beijing auto show 2008.