TopSpeed posted a post about a Bugatti Veyron Mobile phone for 200 dollar. But there is more, here is the Veyron GT, in red and black.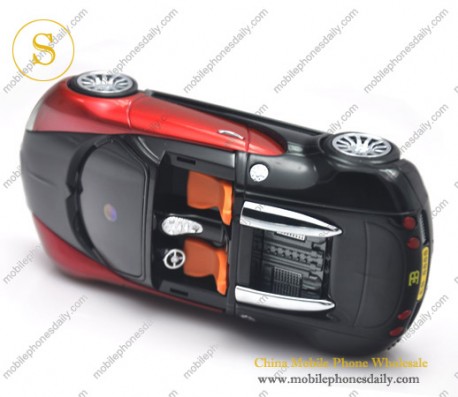 Found on a website called Mobilephonedaily, they call this one the 'Bugatti HOOD'. A little extract from the site:
"Bugatti HOOD quad-band handshaking cool racing bike touch screen dual sim cards luxury car mobile phone".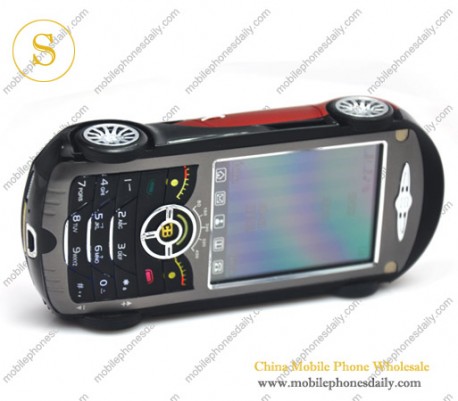 Loox like it came from the same factory as Topspeed's yellow car, the factory's name remains unknown. That happens a lot in China 'cause the management is scared the west might send some lawyers in. These days they actually might win in a Chinese court. The times indeed, are a-changing.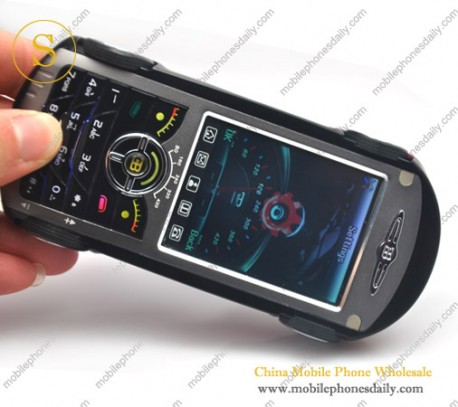 Very cool, the menu is made to like like a speedo. It goes to 400, that is correct, well done.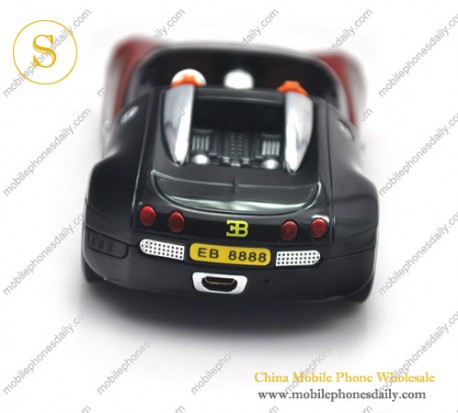 MobilephoneDaily does not sat what it costs, but 200 dollar is too much for sure, this kind of phones usually goes for a 100 in China.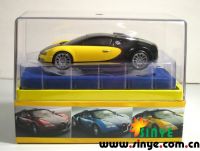 The yellow car is it's box, seems available in red and blue as well. This one is 125 dollar plus 45 shipping for a sample, on Tradekey.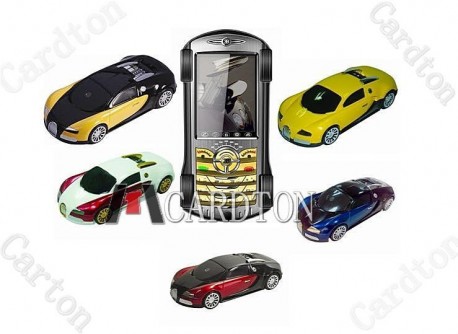 DIYtrade has that Pegaso-special as well, but not the HOOD.