Last Saturday I went to the '10th China International Auto Accesoires Commercial Expo (CIAACE 2010)' in the Agricultural Exhibition Center here in Beijing. This expo was mostly about boring stuff such as floor mats but there was a tuning exhibition outside. I didn't get inside. Here one second, a Shuanghuan Noble, aka 'Chinese Smart copy' Spiderman-Toyota.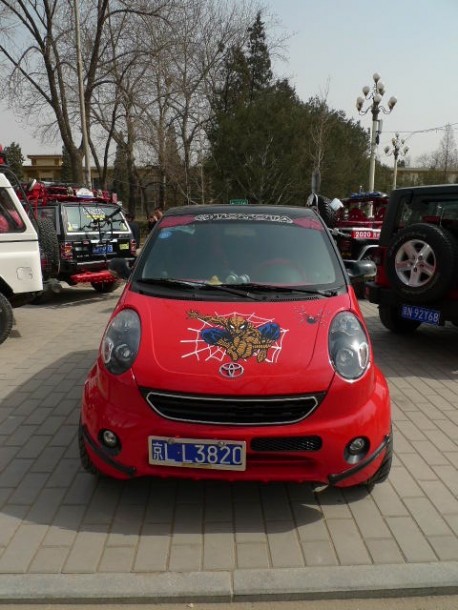 That indeed is confusing, what is one trying to copy?
One yellow from my archive, this makes more sense.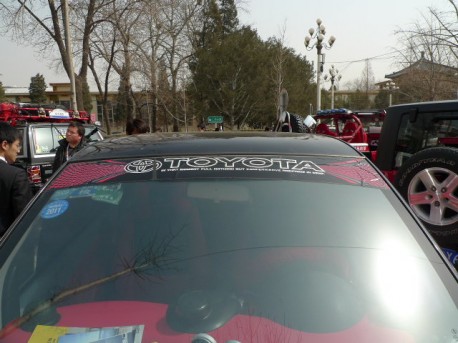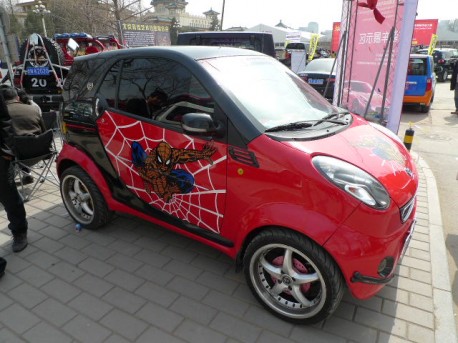 See those fake vents, it loox like Benz, on Benz those are fake as well, so a good copy-job done it is.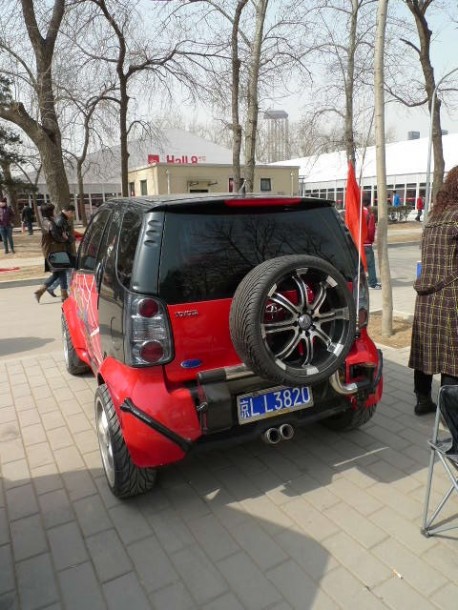 It is a Toyota again, see just right from the left light. The spare though is a very cool, neither Benz or Toyota came up with that one, what we have here so, is a true Chinese original.