Shuanghuan became world famous when it copied the Smart. "But our engine is in the front!", so Shuanghuan said. Indeed, it is not the same. Chinese police likes the little not copied car to check on civilians in crowded areas and neighbourhouds with small streets and many alleys.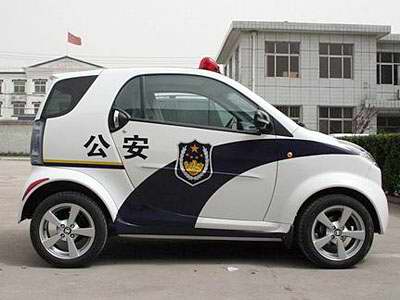 That's where the Nobleman feels at home. A basic Noble does 39.900 to 53.800 rmb. Engines are a 1.0 (forbidden in Beijing due to environmental concerns) and a 1.1.
Shuanghuan is working on an all electric Noble but so far that's only a prototype. Cops would like it though, sneaking up on elderly playing mahjong in their alley… Mahjong is officially forbidden in China because it involves gambling. The police however doesn't really care about some old commies playing a little game or two.