Alibaba.com is Asia's biggest trade website, many small companies try to get their stuff noticed abroad. The Chinese are the funniest with all their copycats and other weird machines. Today we have a fast looking electric tricycle, designated SH8500Z, from a factory called Green Auto Industry from Wucheng in Shandong Province.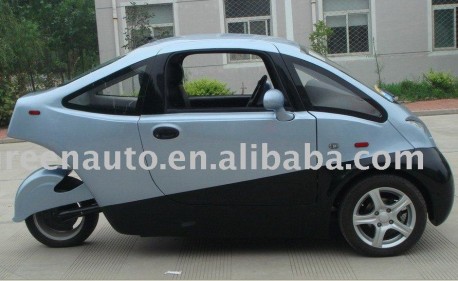 It loox very narrow but it seats two persons next to eachother, those person though won't have much space. I do really like the fish-like shape of the machine, it so seems fast. But it ain't slow oh no, top speed is 110 km/h. Engine is 8.5Kw.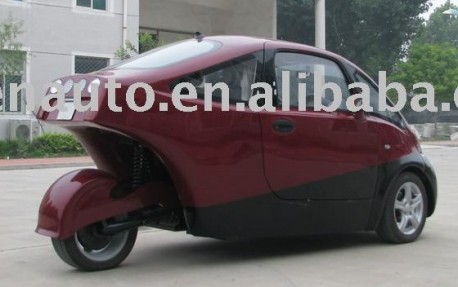 Distance per charge is 180 kilometer, no info on charging time. Power goes to the front wheels, the lonely wheel at the back is only for steering. It costs around 3000 USD depending on how many you want and customs in your country are your problem.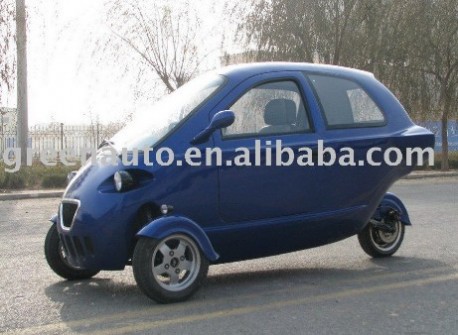 This is a simpler version of the SH8500Z, called the SH5000Z. Actually this machine loox much meaner than it's big brother. Less plastic so it might be faster too, with the same 8.5Kw engine which it unfortunately has not. Instead it has only 5Kw for a top speed of 70km/h.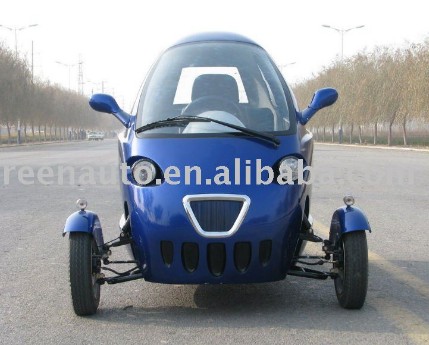 The SH5000Z can seat two as well but in motorcycle style. Born to Be Wild!, for 160 kilometers…
[Disclaimerrrr: Neither Alibaba nor Green Auto is a sponsor of TheTycho.com]