Brilliance will unveil a electric concept car at the Beijing Auto Show. Brilliance released 3 pictures of the thing today but not the name, which is a bit stupid. On the other hand, it is great fun because now I can make up one name. It is green and loox like a pear. Green Pear it is.
The Green Pear is 100% electric and is made of environmental-friendly recyclable materials, such as the chairs that are made of natural fibers, the carpets are made of recycled polyester fibers, the tires are filled with biomass, and the 'wrapping' of the roof is made from soyabean fibers.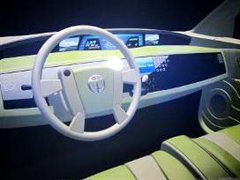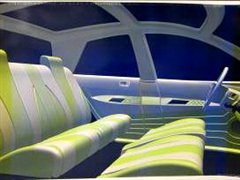 All very nice but not likely to see production any time soon. The Green Pear is much more likely a try out for Brilliance's new small one-box car in the A0-segment. Brilliance doesn't have a car like that while it is there that the big volumes are made.
This post will be updated as soon as Brilliance tells us the real name.