Production of the new Huatai B11 will start soon. It is Huatai's new Flagship and certainly loox impressive. Size: 4943×1856×1516, wheelbase: 2770. Weight: 1486. Engine: SAIC's 1.8 turbo (18K4G) that also drives to Roewe 550 and 750.
In the 750 it delivers [email protected] and [email protected] Other engines are Huatai's own 2.0 diesel and a Mitsubishi-sourced 2.4 petrol (4G69).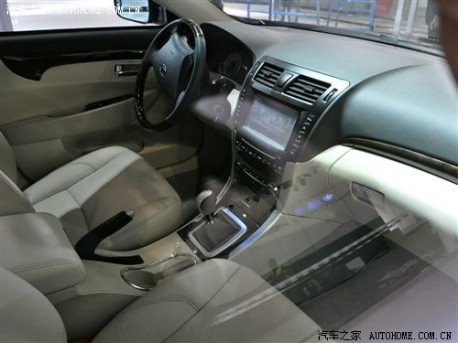 First picture of the interior, nice but noting special. Price will start around 170.000 rmb.