This is the new Gonow GS2 SUV. But, the name that circulated on the intenet for months is now suddenly unsure. This car parked on a parking lot outside the exhibition hall had another name on the back:

Aoosed GS. That's a really weird one, even for China.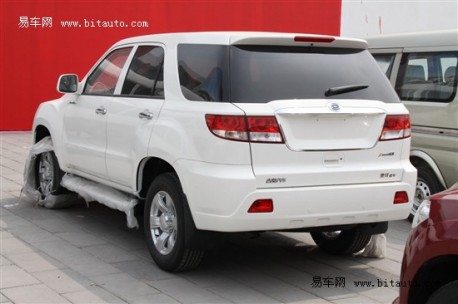 Engines: a 2.4 guess what Mitsubishi sourced four cilinder petrol and a 2.5 litre diesel developed by Gonow. Price will start around 135.000 rmb and for that little money it will be fully equipped with electric windows, aircon, dvd-screens and satnav.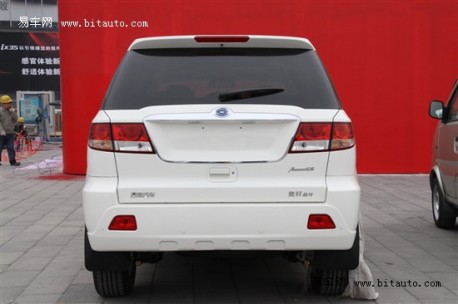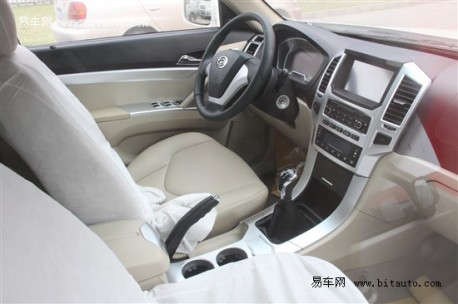 Many wonder how the Chinese can make their cars so cheap. An example: that leather on the seats is not leather. The Chinese simply call it 'fake leather'. It costs 1200 rmb, that's 120 euro, for all five seats. I know this because I once got new leather in my own Beijing-Jeep. The real thing did 2500 rmb so I took that one. Chinese people always cover their fake-leather chairs with cotton covers. That is because the fake-leather, unlike real leather, sticks like hell on your back and ass in summer. Cheap, always comes at a price…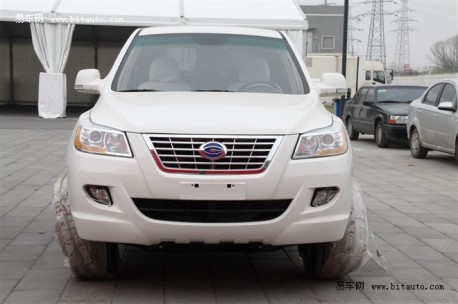 However strange the name, the Aoosed GS loox very well designed, inside and out.