Haval is Greatwall's new brand for SUV's, this is the SC60, a concept for a full size SUV with almost exactly the same grille as the Voleex C70 Concept sedan. The SC60 will be the pie on Greatwall's SUV-pudding and won't launch for another year. First up are the M3, H5's and H6.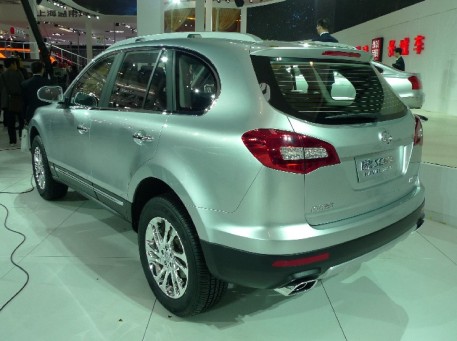 The SC60 comes with a 2.0 litre turbo and six speed auto, same engine as the C70 and again without any info on power. Top speed though Greatwall tells: 225km/h, and it has 4-wheel drive.
Quality wise it all looked very well and I can perfectly stand the design, is has enough originality to stand out in the Chinese copy crowd. Size: 4788x1931x1815, wheelbase is 2915 and weight is 2060kg.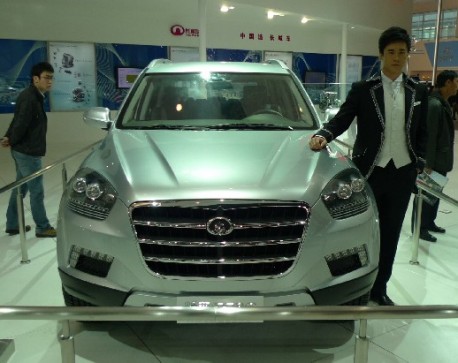 When I got back on Greatwall's boot on the second pressday I found a strange little fence around the car, not good for pictures, and an ugly male model, not good for sales.