Roewe is working on a big car above the Rover 75 based Roewe 750. The new car is codenamed R95, likely to be called 950, and is based on the SsangYong Chairman. The R95 has been spied before but this time it is the extended version, called R95L, the B-pillar is a lot wider for more space in the back.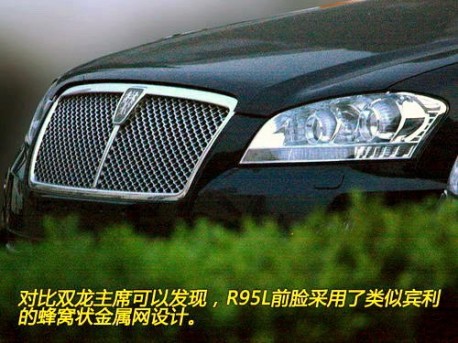 Roewe badge up front.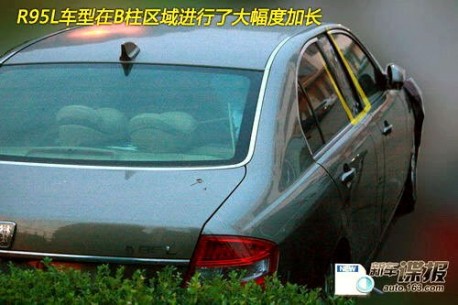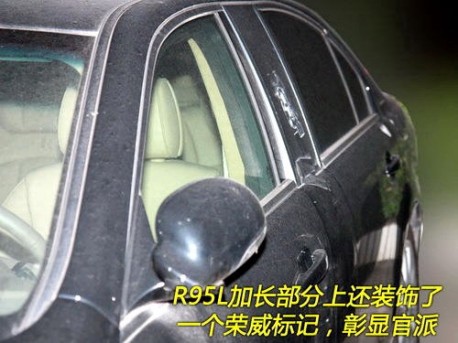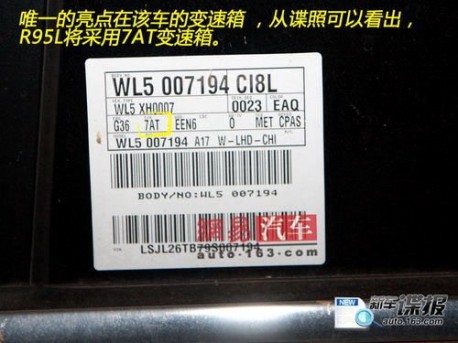 R95 will get SsangYong's 3.6 L6 and a 7-speed auto, 2.8 L6 likely to be available too. The gearbox is from Mercedes Benz, the Chairman is also available with a Mercedes Benz V8 in South Korea, unlikely that one will make it to China.