The Beijing Auto (BeiQi in Chinese) 007 SUV debuted at the Beijing Auto Show in April. The not so pretty machine was to hit the market in September but nothing was seen or heard of it anymore. Util this week that is, two 007's were seen driven on Kunlun-Pass, a remote and extremely hot area in China's Guangxi province.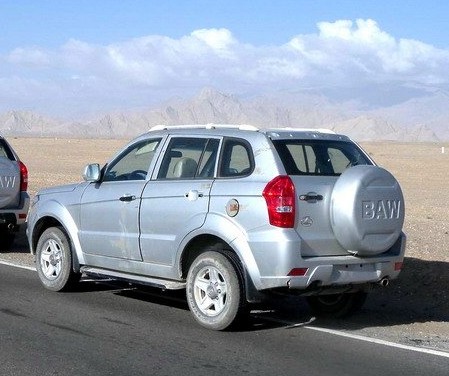 The 007 is now sceduled to be on sale somewhere early next year so Beijing Auto's engineers have time to fit bigger wheels. Engines: a 2.0 with 89kw and 176nm, and a 2.4 with 105kw and 217nm. The 2.4 comes with 4×2 or 4×4, the 2.0 only with 4×2. Both engines mated to a 5-speed manual or 4-speed auto.  Size: 4595×1828×1804, wheelbase is 2600. Price yet unknown but will likely start around 100.000 yuan.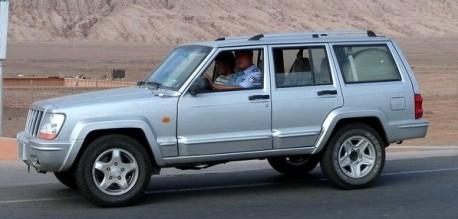 In the same convoy this Beijing Auto Qishi, it will get a small facelift early next year. The Qishi indeed is based on the good old Cherokee. The Cherokee was made in China bij a joint venture from Beijing Auto and American Motors, later owned by Chrysler. The joint venture, called Beijing-Jeep, made the Cherokee for two decades. After Chrysler pulled out Beijing Auto soldiered on alone, Chryler didn't mind and so it is still here. Price starts around 80.000 yuan for a 2.2 four.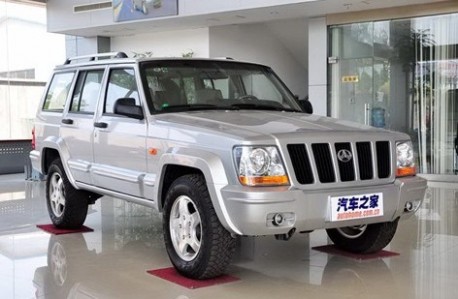 Current car.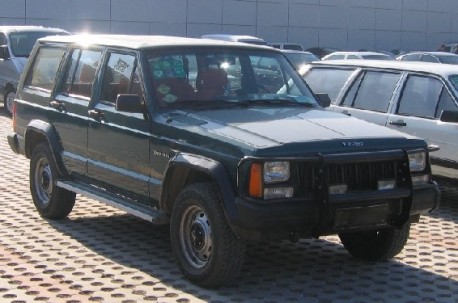 My very own 1998 Beijing-Jeep Cherokee. Drove thousands of km but still just 75.000 on the clock. 2.4 four, not too much hp but a lot of torque. Great car, I love her and we'll never part…