The Beijing Auto (BeiQi in Chinese) 007 SUV debuted at the Beijing Auto Show in April. After that, not much. The suv was to hit the market in September but it didn't. Suddenly, in early November test pics from a desert proved 007 was still alive. And here it is again, pictured at a photoshoot near the factory in Beijing. Got news on the engines, more details, but it ain't good…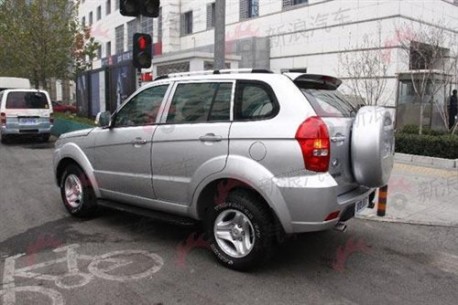 The 007 is 4-wheel drive, weight is around 1700kg. Engines: a 2.0 with 121hp and 180nm. That is not enough, the 007 will not be quick. The 2.4 is a very little bit better: 142hp and 217nm. The 2.0 is a new sort of in house design.
The 2.4 is still based on the ancient 2.5 4-cilinder that powered the Beijing-Jeep Cherokee. That is an original American design dating back to the seventies. Great choice than Beijing Auto! But, the 007 will likely be very cheap, price to start around 70.000 yuan and that makes up for a couple of hp, does it not?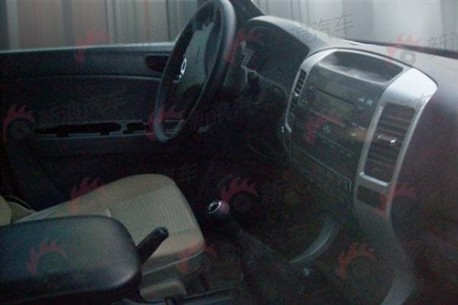 Look at that gearlever, just like on a tractor and actually much worse than in the Cherokee. Plastics look nice, like plastics.