A very beatifull Hongqi CA7180A2EL1 parked on a lot near the old Beijing International Exhibiton Center. The Hongqi (Red Flag) CA7180 is based on the Audi 100 from the FAW-VW joint venture. The CA7180A2EL1 in turn is based on the CA7180A2E and stretched in the middle by 32 centimeter.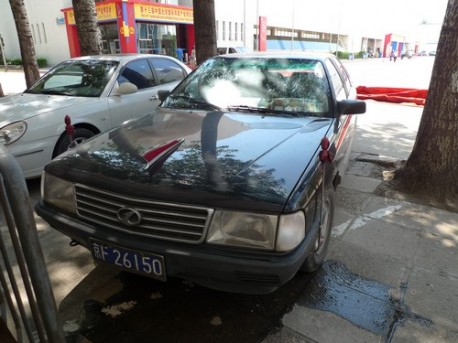 The CA7180A2EL1 started life in 2001 and died in 2003. It was available in two luxury-levels, called 'Mingshi' and 'Shiba'. Engine is a CA4GE 4-cylinder Audi-unit with 70kw. The CA7180A2E was priced between 174.800 and 189.800 yuan. Top speed: 170 km/h. Size: 5024x1814x1422. Weight: 1370kg.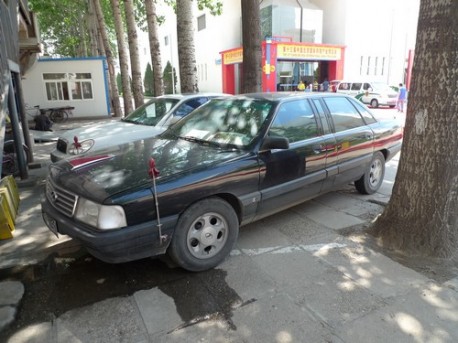 Car on pic is likely an ex-government car because of the flagpoles on each side of the bonnet, private cars didn't have those. Private owners however did like, and still do, to add the flagpoles after market, especially since the Hongqi's aren't exclusively made for the state anymore.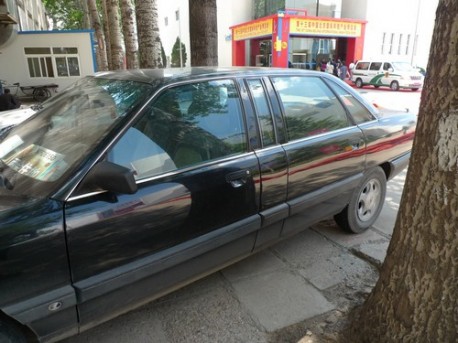 Stretched in the middle unlike the CA7200E3L we saw earlier, which was strangely stretched at the behind the rear door.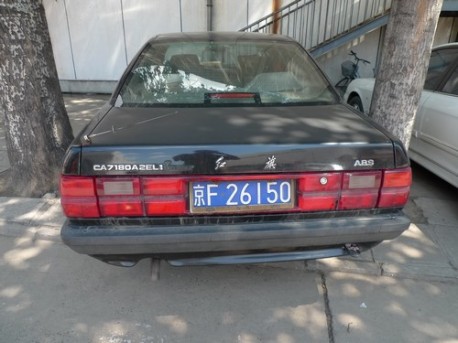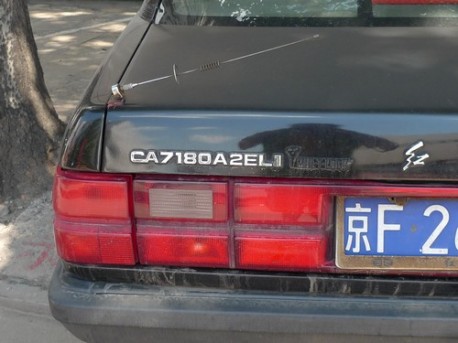 A fine example, more rare Hongqi's soon.