Guangzhou Auto launched the Trumpchi sedan at the Guangzhou Auto Show in December 2010. It looked all fine but there is only one way to really judge a car, that is seeing it in person. I found this brandnew white example parked on a sideway in the Sanlitun area in Beijing.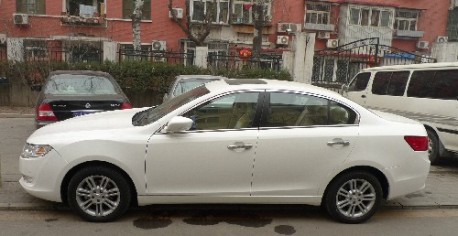 The Trumpchi did not dissapoint. It is a good looking car and all seems to fit together nicely. The only problem in the design is the line above the front wheel that does not come back above the rear wheel as the eye would expect. The Trumpchi has about the size of the Honda Accord and Toyota Camry, which indeed are its competitors.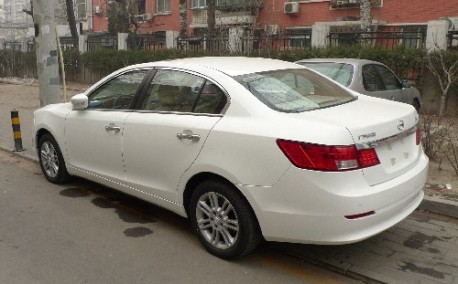 The Trumpchi is based on the platform of the late Alfa Romeo 166 and uses the Fiat/Alfa 2.0 Twinspark engine. Price starts at 122.800 yuan and ends at 189.800 yuan.