The Brilliance-BMW joint venture unveiled their BMW-Brilliance New Energy Vehicle concept on Sunday, two days before the start of the Shanghai Auto Show. Otherwise nobody would have noticed.
The NEV is based on the long-wheelbase BMW 5 made by Brilliance-BMW. The car is called BMW-Brilliance because 99% of the technology comes from BMW, so their name goes first, jawohl.
It is a plug-in hybrid with a twin-scroll trubocharged patrol engine with 160kw and a 70kw electric motor. Range on full electric is 75km, with the petrol engine 'range extender' the range is 400km.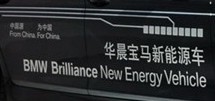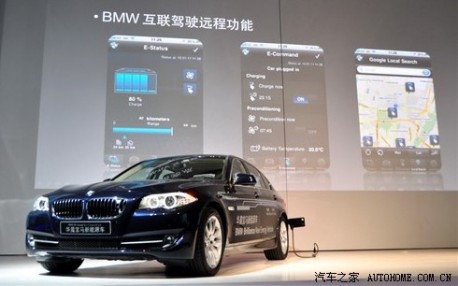 Some of the HEV's functions can be controlled by mobile devices which can also display the range, fueal concumption etc. There are still vague plans to bring the HEV to the Chinese market, maybe nexy year or maybe later. Electric cars and hybirds don't sell well in China but an expensive one might do better than all the cheap BYD's that failed so far.