A very interesting police equipment show in Beijing. Many carmakers hope to sell policed vehicles to the Chinese police forces. The cars so you see here are not actual police vehicles but show cases that one day might make it to the street driven by real cops catching Taiwanese terrorist. On the first pic a Brilliance FSV.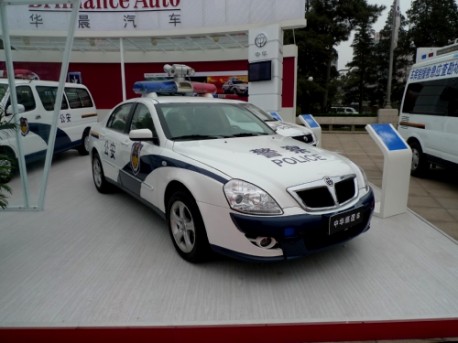 Brilliance BS6.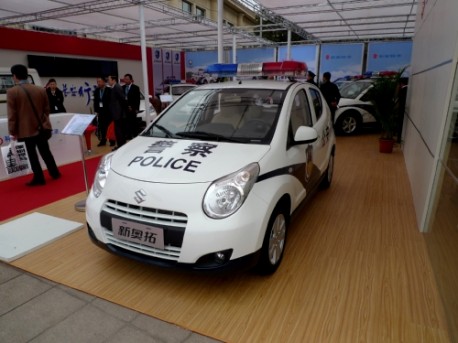 Chang'an-Suzuki Alto.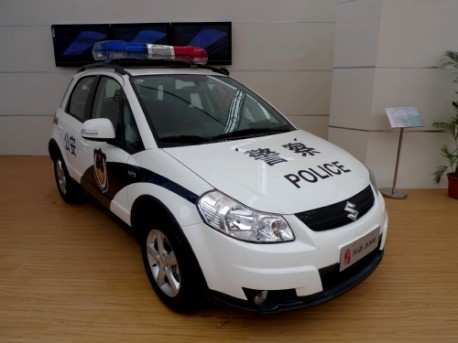 Chang'an-Suzuki SX4 hatchback.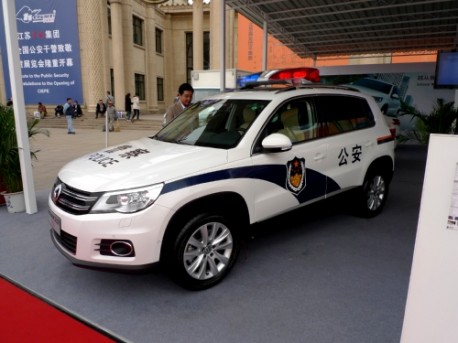 Shanghai-Volkswagen Touran.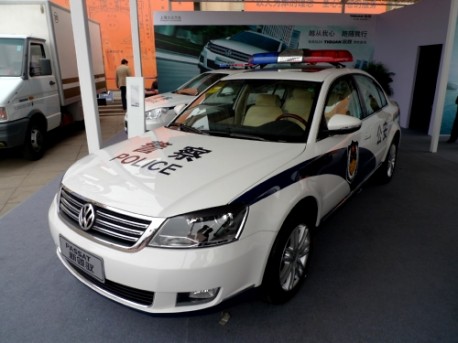 Shanghai-Volkswagen Passat Lingyu.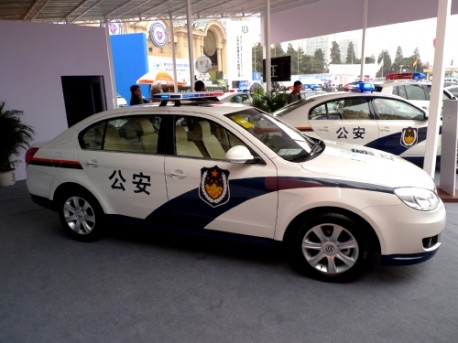 Shanghai-Volkswagen Lavida.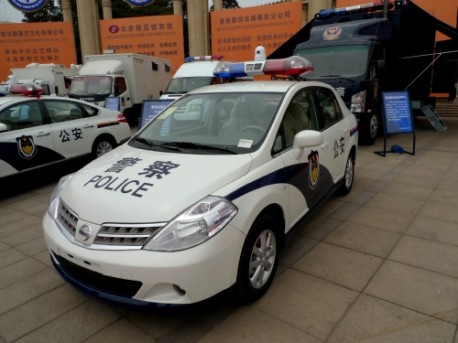 Last gen Dongfeng-Nissan Tiida. Do they want to sell the Chinese police some old inventory? There is a new Tiida now.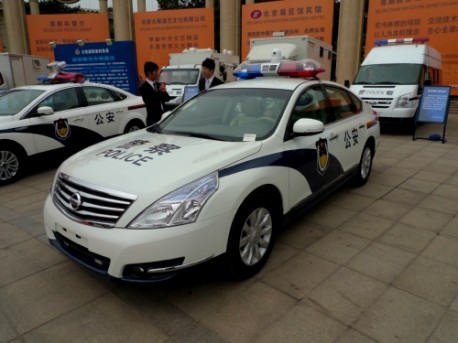 Dongfeng-Nissan Teana. I know this car, mind, there ain't much headroom in the back for those criminal Lama's, buy anyway, they are usually bald.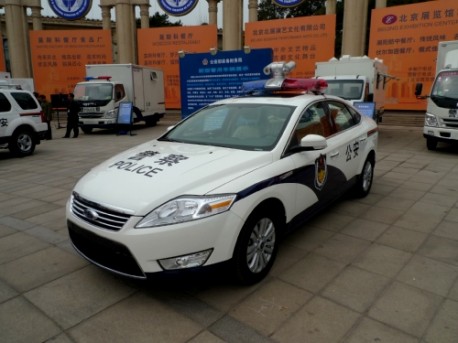 Chang'an-Ford Mondeo.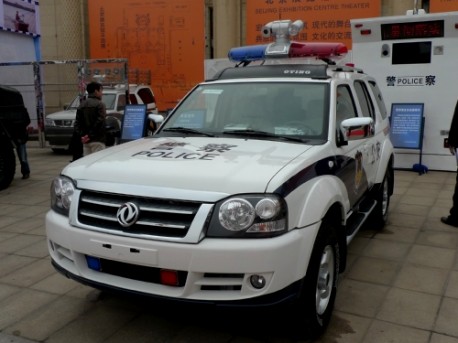 Dongfeng-Zhenzghou-Nissan X-Terra.