China has been hit by terrible drought this year. Huge area's of southern and central China didn't see a drop for months. Time so to declare war. China's main weapon: pick up trucks with military-spec rocket launchers that shoot rockets in the air to make artificial rain. The rockets are loaded with silver iodide and explode above the clouds, the chemicals will cause the clouds to burst and rain to fall.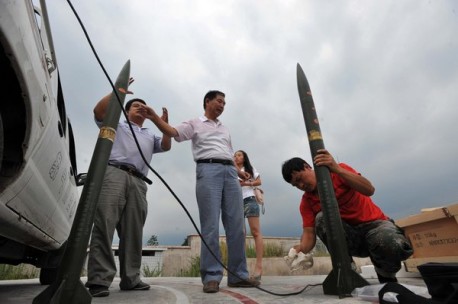 China started the program for artificial rain about ten years back and invested around a billion US dollars in it. The program is called 'China Weather Modification Program' and is controlled by the Weather Modification Department under the Chinese Academy of Meteorological Sciences.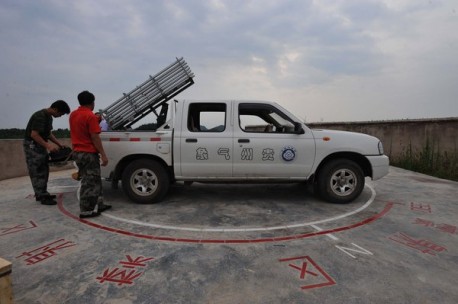 That might sound very 'civilian' but in fact the Chinese army has a big role in the program. It supplies the modified trucks, launchers and rockets. Except the pick up trucks the program also uses canons and airplanes. The program works, if the clouds are thick the rain will start within minutes after the first rockets are fired, see first pic.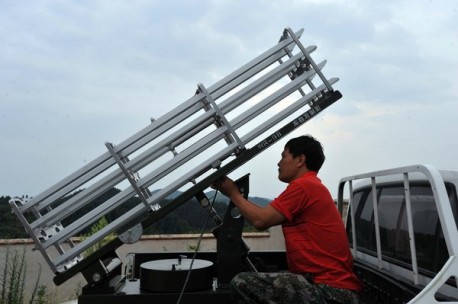 Beijing where I live is an extremely dry city. There is a ring of artificial rain bases around the city, mostly in the mountains to the north. They use fixed cannons instead of the Beiqi Foton pick up trucks in these pictures that are taken near the great city of Qingzhen in Southwest China's Guizhou province. The rockets were fired at midnight on August 4.
Pics via: ChinaDaily.