Automaker Yema was out in full force on the Chengdu Auto Show with six new cars. From those two are 'real' cars that will be listed soon, the other four are concepts. First concept is this F16 wagon. Its design has been criticized very hard in the Chinese press for being too similar to the Audi A4. The front is similar indeed but the rest of the car not that much. The F16 will see production, it is yet unknown when.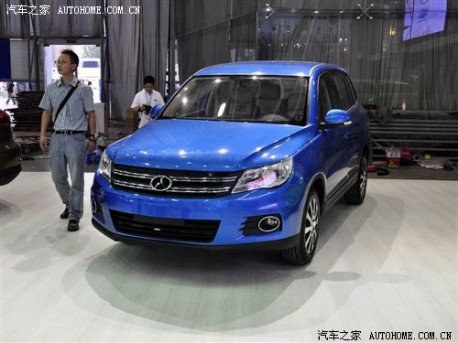 Second concept is the 'T-SUV' which has been criticized is the Chinese press for looking too much like a Volkswagen Touran, and indeed it does. No word yet on production plans. All Yema's, old and new, are based on the Austin Maestro platform. MG-Rover sold the platform to Chinese company Etsong in 1998. Etsong produced the Maestro until 2000 and then sold the platform to First Auto Works (FAW) which in turn sold it to Sichuan Yema a few years later. In China, no platform needs to die, ever.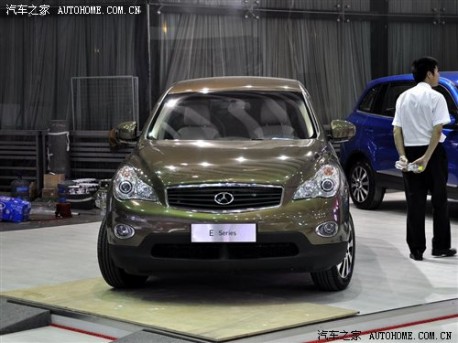 This one was a surprise. The Yema E-Series. It has been criticized in the Chinese press for looking too much like an Infinity, and indeed it does. No word yet on production plans but the E-Series loox kinda ready to go.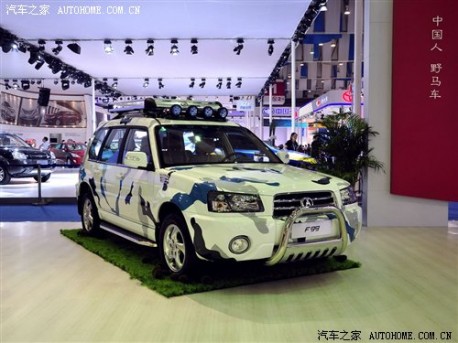 The facelifted F99 wagon is the first real car. It will be listed soon, price to start around 60.000 yuan. Power comes from an old Toyota 1.5 with 95hp and 130nm, mated to a five-speed manual. Cow-color does the F99 very good, I also like the extremely big fog lights in the bumper.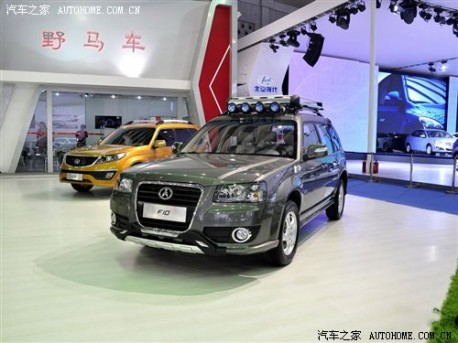 The F10 is a new car based on the F99. It has the Audi-like grille as the F16. It has the same engine as the F99 but it will be slightly more expensive. The F10 is basically a more luxurious F99. To be listed soon. In the back ground new Yema number 6. A medium sizes SUV concept called the F12, based again on the F99. We will get back to the new Yema's when we get more pics and specs.
Via: Autohome.