The The Dartz Kombat GOLD.RUSSIAN China Edition (Kombat, from now on) was present at the 'Imported Auto Show' in Beijing last weekend. It was the first time I say it in the flesh and it was an impressive machine. Bigger, wider and higher than any Hummer, G-class or Range Rover it has a kinda dangerous vibe all around it, and me guess that is exactly what buyers want.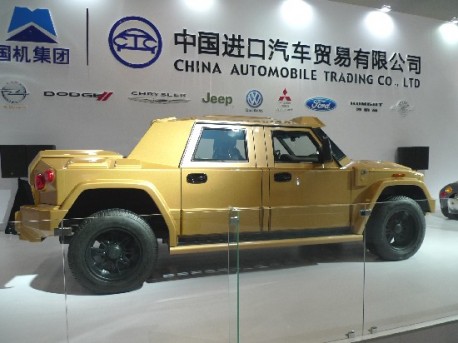 The Dartz GOLD.RUSSIAN China Edition debuted in China at the Chengdu Auto Show in September (more pics here). Dartz already sold 25 Kombats on the Chinese mainland. Price of the gold-edition is 9.18 million yuan or 1.44 million US.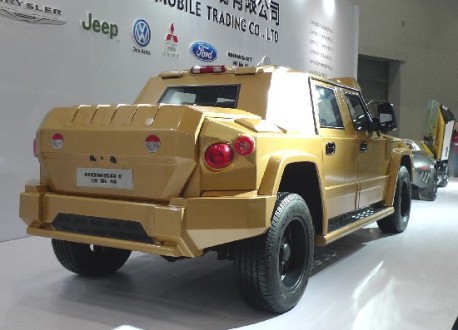 The Dartz Kombat is bullet proof, 7cm full body armor, 4×4, and weighs over three tons. It has the power to match the brawl; a massive 8.0 8-cylinder engine with 456hp, good for a 240km/h top speed. More than enough power to destroy any traffic jam in Beijing.