Another Supercar Wedding in China and by far the most extreme we have seen until today. (see the others here, here, here and here). It happened in the great city of Huizhou in the very rich Guangdong province, famous for its electronics manufacturing that includes all from Samsung TV's to Apple iPhones.
The happy couple drove their very own Bentley Continental Supersport, their friends came in, to name but a few: four Ferrari 458, three Lamborghini Gallardo, two Porsche Panerama including one souped up, a Nissan GTR, Maserati GT MC Stradale, Rolls Royce Ghost, Ferrari California and an Audi R8. Enjoy: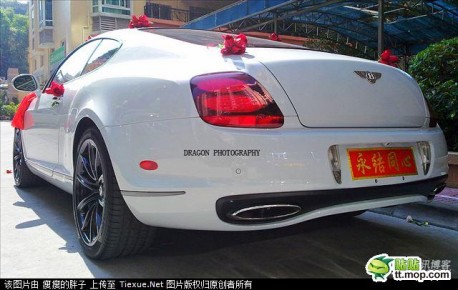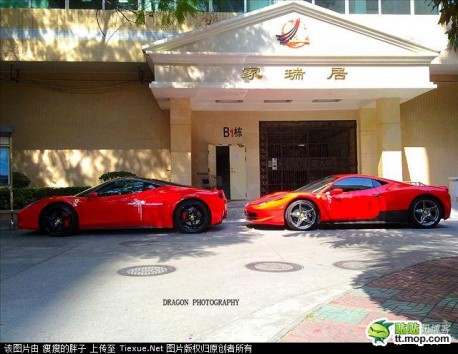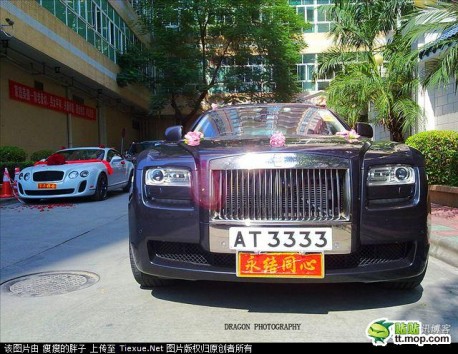 Plate indicates owner is from Hongkong, which is very near Huizhou.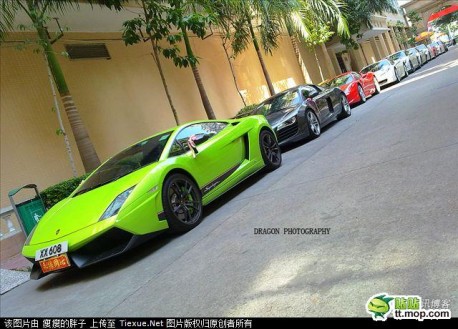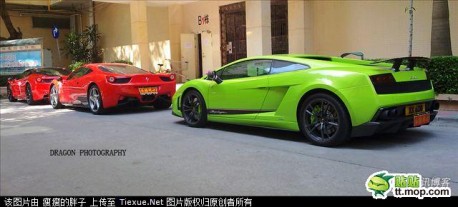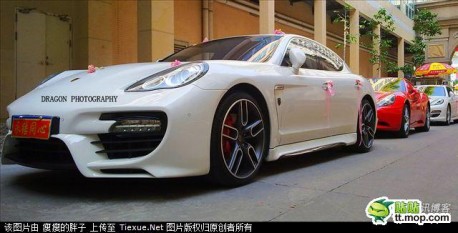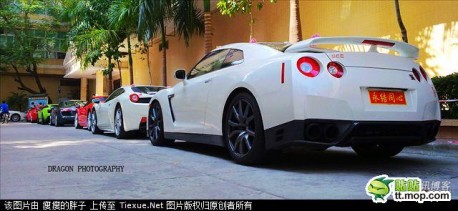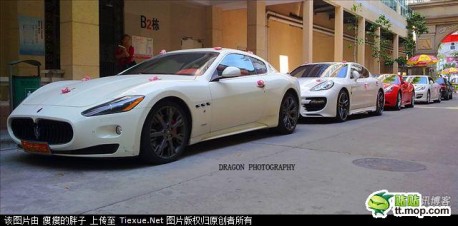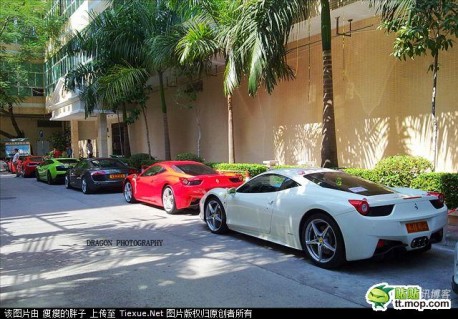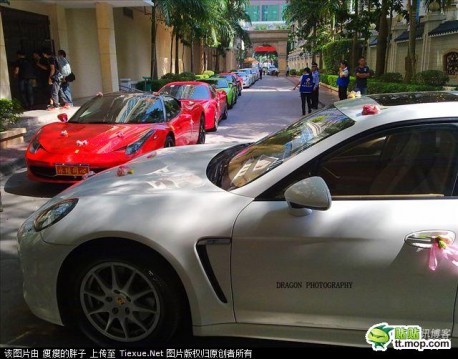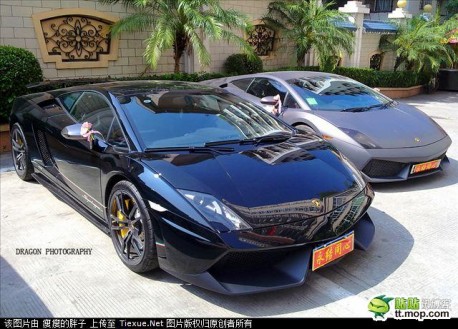 Via: Mop.com.