The new FAW Oulang will debut early next week at the Guangzhou Auto Show. It has a heck of a history. It was born as FAW Besturn B30, that went through a redesign inspired by the FAW Go concept car, then came back as FAW-Oulai xxx. FAW was by that moment planning to make Oulai a new entry-level sub-brand. That plan now seems gone. Name changed again, Oulai became Oulang and the new car was simply placed under the FAW brand. So here it is, the FAW Oulang.
And now, ain't it a looker! By and the way: the vehicle's English name is Oley.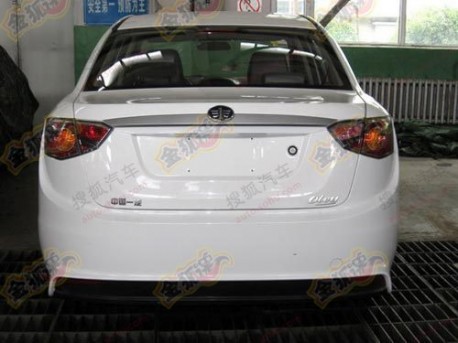 The B30 is based on a FAW-Volkswagen Jetta PQ32 platform, the Jetta is still in production in China by the FAW-VW joint venture. Earlier reports indicated that the Oulang would get a VW 1.6 engine but the latest news is that FAW's own 1.5 will be under the bonnet, good for 80kw and mated to a 5-speed manual or 5-speed automatic. Price of the Oulang will start around 70.000 yuan. A package to die for.
Via: Autohome.