A red Ferrari California spontaneously catched fire in the great city of Hangzhou in Zhejiang province on December 13. According to the owner the fire started somewhere under the dashboard on the driver's side and soon the whole interior was in flames. Firemen were at the scene very quickly and managed to extinguish the fire by smashing the front window and hose the water in. Fortunately nobody got hurt.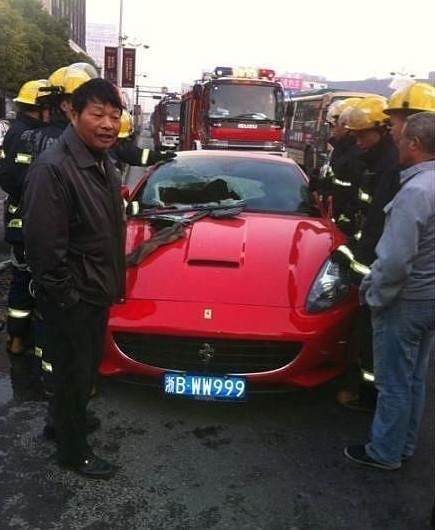 Unfortunately we don't have any pics of the car burning. Damage seems limited, the owner claims repairs will cost some 100.000 yuan or 16.000 US dollar. Not bad, considering that a California costs 3.5 million yuan in China, or 553.000 US dollar. As far as I know, this California is the fist Ferrari in China that 'spontaneously combusted', we'll keep an eye on developments….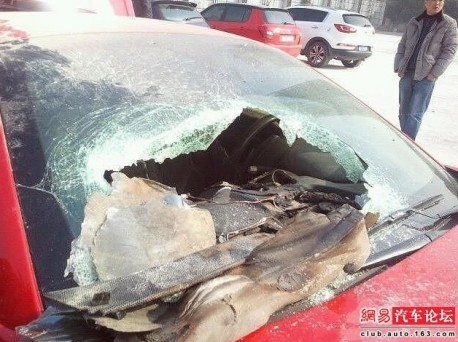 Damage on dash clearly visible.
Via 163.com and HangzhouNews.com.cn.