Here we have a very schizophrenic car, parked on a parking lot close to my home in Beijing. It is a Zotye 2008 mini SUV but badged as a Toyota. Car-buyers can get these badges right at the dealer, no need for the after market. Things though get even worse: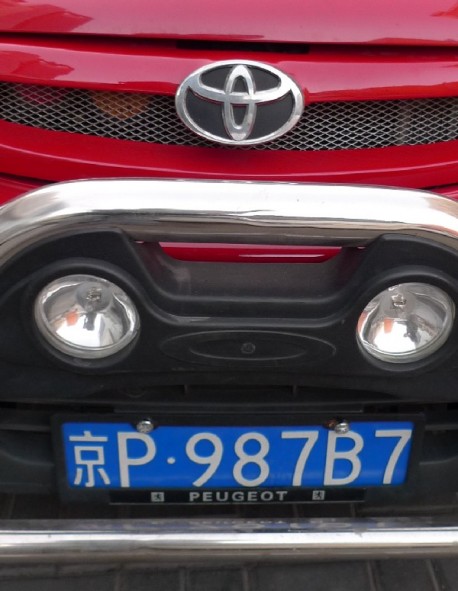 Now, it is a Peugeot as well… The Toyota-connection is funny because right at this moment Zotye is working hard to bring the Z300 sedan to the market which is a blatant copy of the Toyota Allion.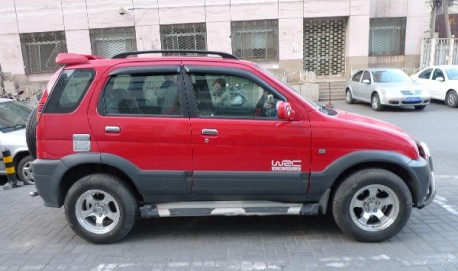 The Zotye 2008 is a kinda copy of the Daihatsu Terios. I say kinda because Zotye actually paid license fees for the body panels. The engines come from Mitsubishi, buyers can choose a 1.3 or a 1.5. As you can see on the door this Zoyta/Toyota/Peugeot joined the WRC. Good car.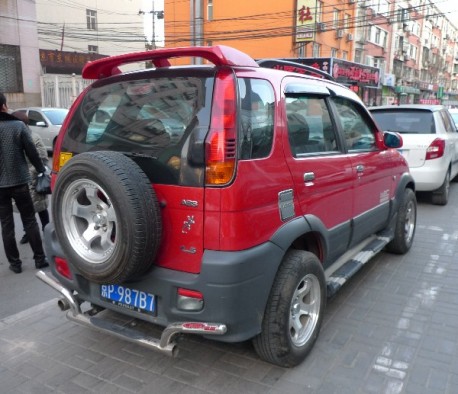 Big wing and big wheels clearly designed for rallying.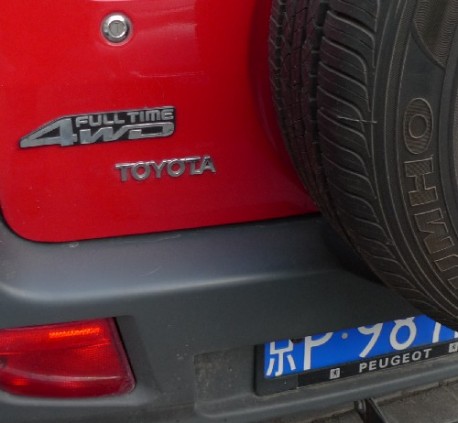 The 2008 is very FWD.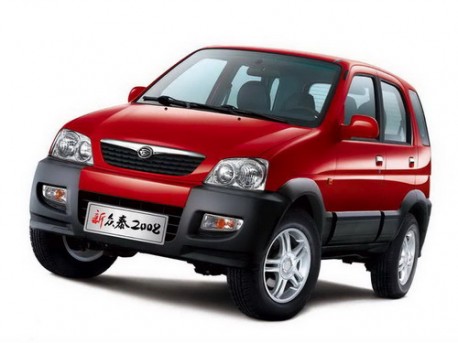 Zotye 2008.