Time now for a very interesting line of pick-up trucks. They were made by Lifan Automotive, famous for the mad 320 mini. The pick-up came in two: the Lifan LF1012 single cap and the  LF1012S double cab. There were also two panel vans, the LF1012S single cap and LF1012SJ double cap.
The LF1012-series debuted in December 2006 and was, according to Lifan, "designed for transport between rural and urban area's". Transporting cows to da city and taking a new TV back to the farm…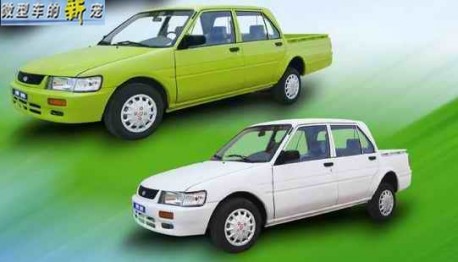 Lifan factory pic of the LF1012S. Two single caps but each with a different sized bed. The F1012 was powered by a 0.970 liter 'LF465Q5' 4-cylinder with 36kw, good for a 105km/h top speed. The engine was made by Liuzhou Wuling Automobile. Kerb weight was 960kg. Size: 4465×1630×1720, wheelbase was 2500. Bed size: 1310×1370×400 for the pick-up and 1310×1370×1000 for the panel-van.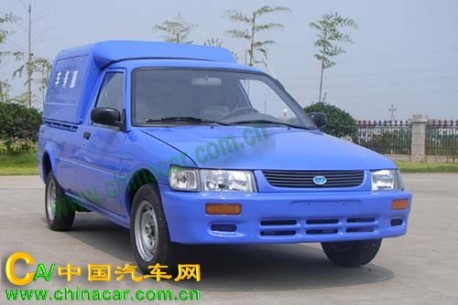 LF1012S single cap panel-van.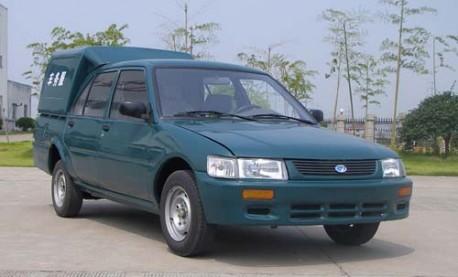 LF1012S double cap panel-van. I haven't been able to find much additional information about the LF102 series, nor did I find additional pictures. This seems to indicate that Lifan hasn't made many and that indeed is a sad thing. Until today Lifan didn't try any new pick-up trucks again.
Via: oocheeo.com, chinacar.com, chinacar.com, dailiba.com.