Here we have a very special Honda Accord, seen in Beijing. The '1 Million Anniversary Edition', came to the market in 2010 to celebrate 1 million China-made Honda Accords. The '1 Million' is based on the 2008-model and was made, like all Accords, by the Guangzhou-Honda joint venture. Production of the Honda Accord in China started in 1999.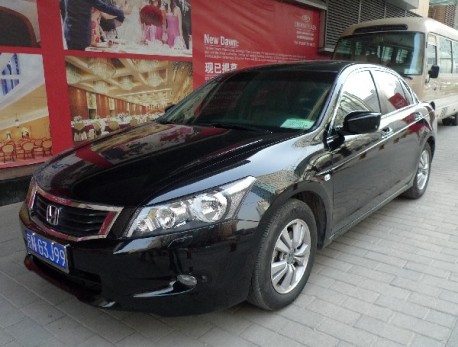 Buyers got a special badge on the C-pillar and a car loaded with goodies such as keyless-entry, a high-end stereo system, leather seats, special metallic paint ans special alloys. Engines where standard; 2.4 or 3.5 V6. Price for all this pretty started at 202.800 yuan for the 2.4. It was not a very 'limited edition', some 10.000 were made.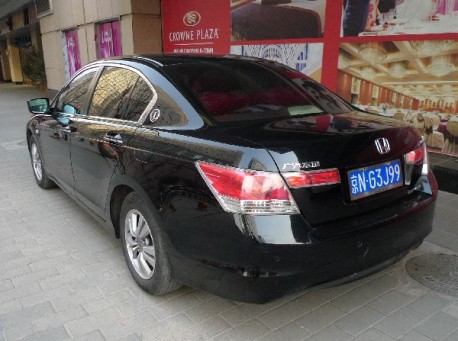 The Honda Accord 1 Million Anniversary Edition was also marked the end of the 2009-model, it was replaced in 2011 by the current Accord which is still selling strong. On then, to the second million…
Specs via: Webcars.