This is the new Honda ZR-V for China. The ZR-V is a subcompact crossover SUV with a sporty design. The ZR-V is a China-only model, but that's just the name. It is based on the North American variant of the 2023 Honda HR-V. So why doesn't Honda China call it just HR-V?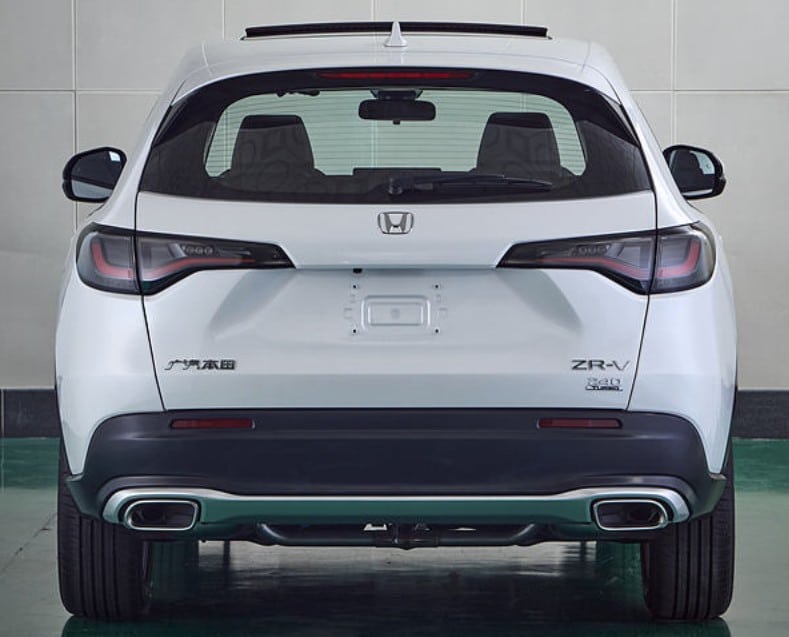 That is because Honda will also sell the global version of the HR-V in China. And atop of that, they are already selling a weird EV variant of the HR-V. So in the end, Honda will have the North American HR-V called the ZR-V, the global HR-V, and electric variants of the global HR-V. The Chinese car market really gets all the cars, in the world.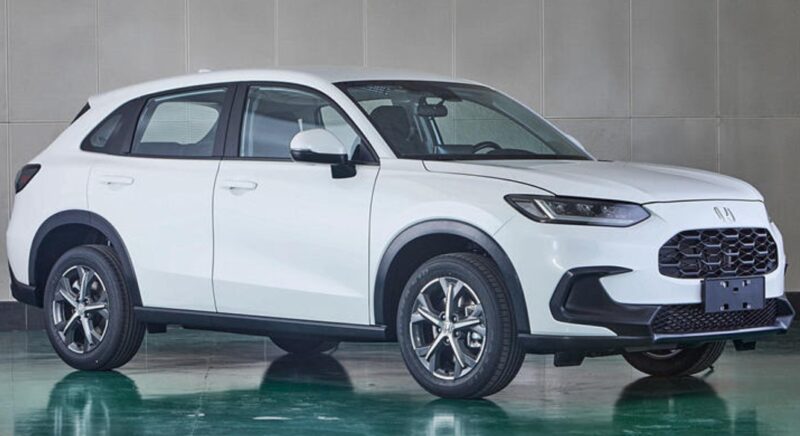 The China-spec ZR-V looks very similar to its North American HR-V cousin. But there are some small differences in the bumpers and trim. The NA version also has different wheels. The tires in the ZR-V look awfully small for a car of this size, especially at the rear.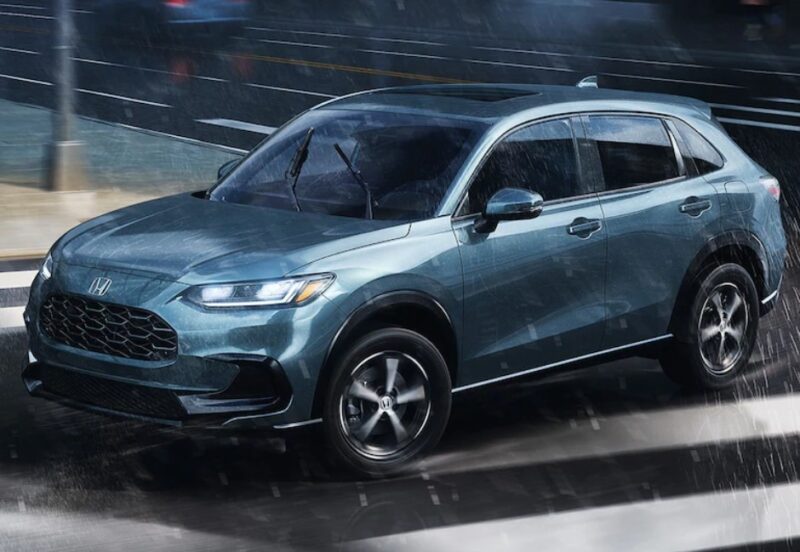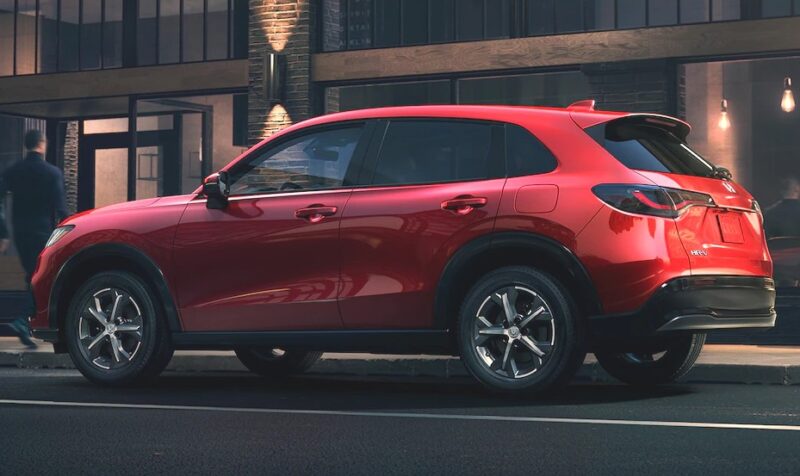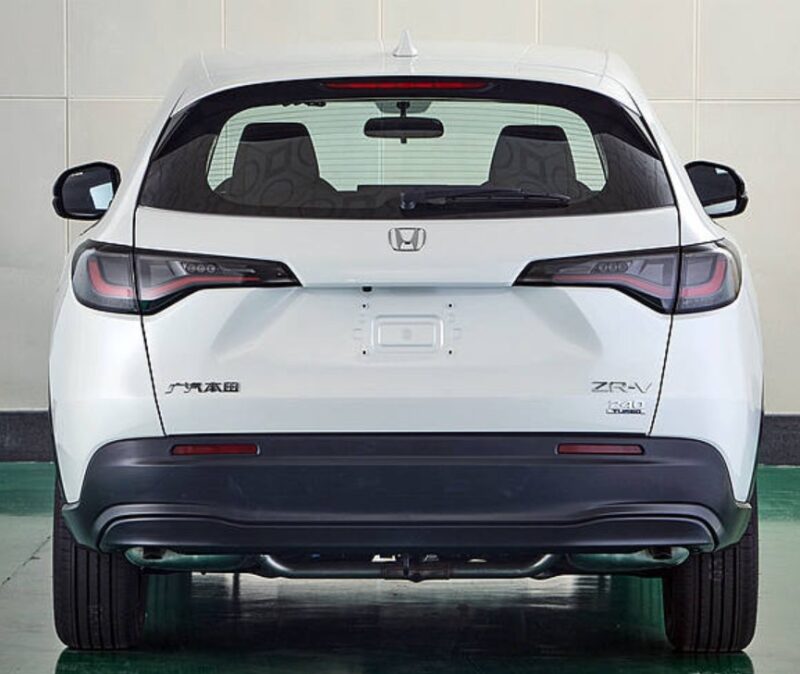 The Honda ZR-V is made in China by the GAC-Honda joint venture. It seems likely that Honda's other joint venture, Dongfeng-Honda, will get its own version of the ZR-V in the near future, with yet again a different name. We will keep you posted on that one.
The ZR-V is powered by a 1.5 turbocharged four-cylinder petrol engine with an output of 182 horses and 240 Nm. All power goes to the front wheels via a CVT. Honda claims a top speed of 192 kilometers per hour. The ZR-V is rated as a 5-seat vehicle with a size of 4568/1840/1621, and a 2655 wheelbase.
The GAC-Honda ZR-V will hit the Chinese car market in August.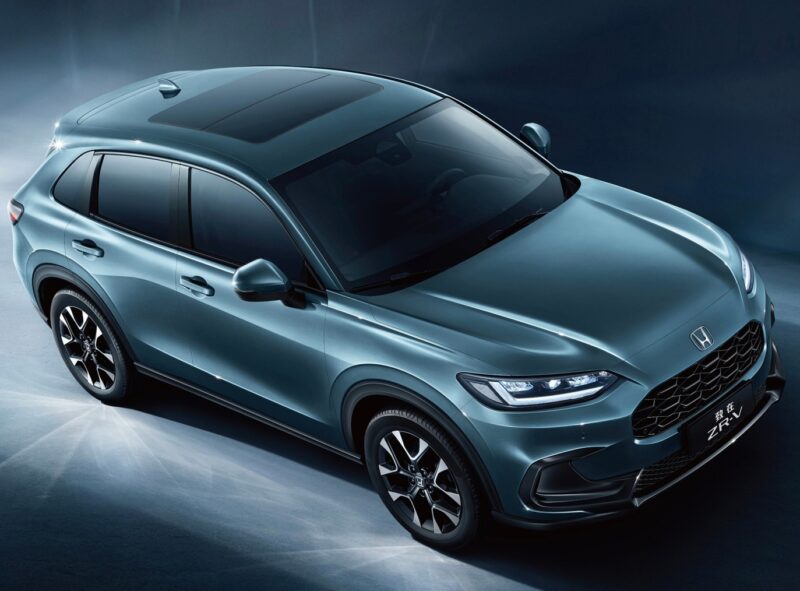 Honda just released a set of official images of the ZR-V, where it looks quite a lot better than on the MIIT pictures. The images show a large double sunroof and the Chinese name for the ZR-V: 致在, or Zhìzài.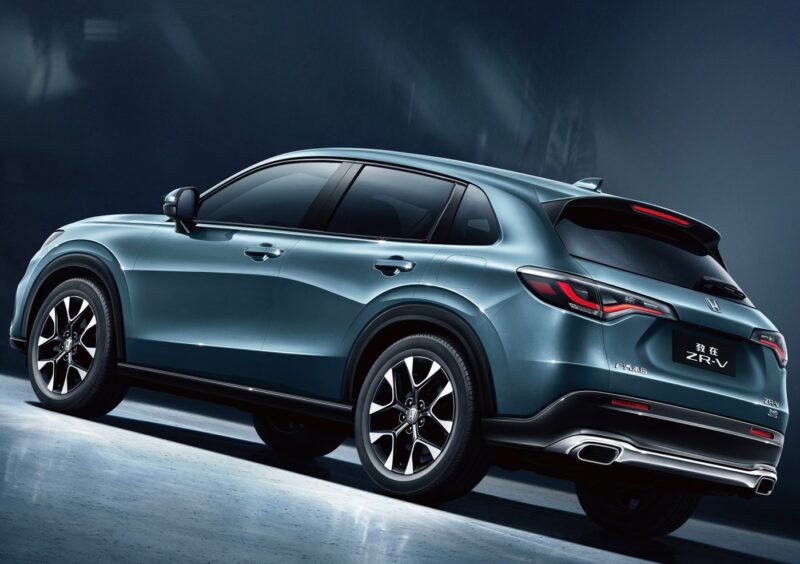 The blue car on the media pics is likely a top spec variant, with prettier and larger whee;s and with a larger rear spoiler above the window.