Here we have another very special China-only automobile and this is one I almost bought myself; the Chang'an-Suzuki Alto Happy Prince. I was a horty-sporty machine based on the standard Alto made in China by the Chang'an-Suzuki joint venture.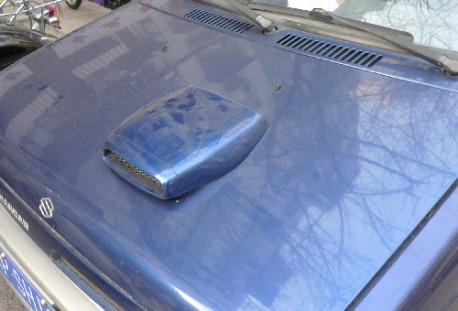 All spoilers and skirts came straight from the factory, including this magic fake air-intake on the bonnet. The Happy Prince was made from 2001 until 2008. I came to live in China in 2003 and sure was looking for a cheap car. I loved the mad Happy Prince, tried it out, but in the end decided it was too small for my long Dutch legs, I bought a second hand 1998 Beijing-Jeep Cherokee instead which I still proudly own today.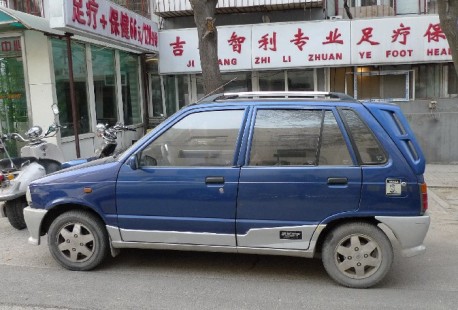 The Happy Prince came with a full-blown body kit, special alloys, roof-rails, and brilliant ladder-like-a-things on the back. I never figured out what those where for, or where they were intended for. Didn't matter anyway, the package looked fast enough!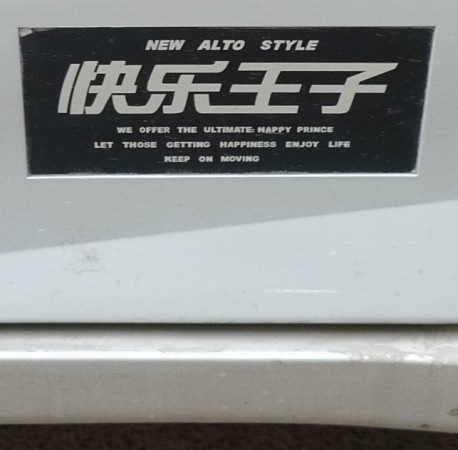 Let's have a read, this badges site right before the rear wheel: "New Alto Style. We offer the Ultimate Happy Prince. Let those getting happiness enjoy life. Keep on Moving". Yeah!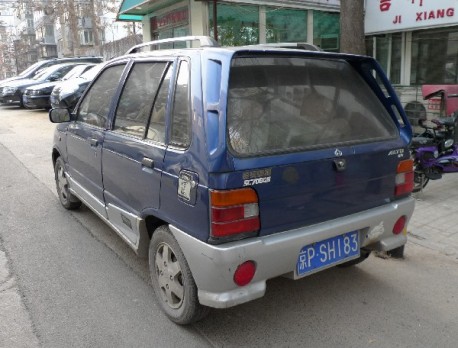 I found this particular little beauty in an alley not very far from my wife's office. It was definitely still driven, dust on the wheels, had hit the highway making many miles! The Happy Price, like all Alto's at the time, was powered by a tiny 3-cylinder 0.8 engine. Price in 2008 was 36.800 yuan.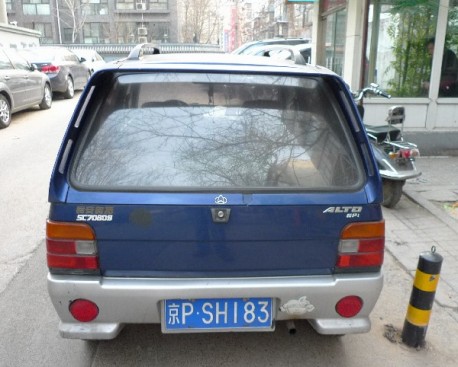 On the very left we see the official-factory code-name: SC7080B.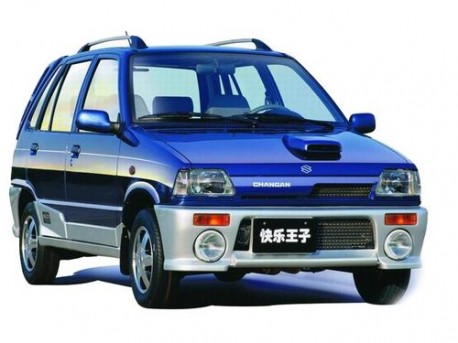 Factory pic from the Suzuki Alto Happy Prince. Now that I am writing all this, I can't help thinking: what would have gone differently in my little life, had I indeed bought one? Questions, questions…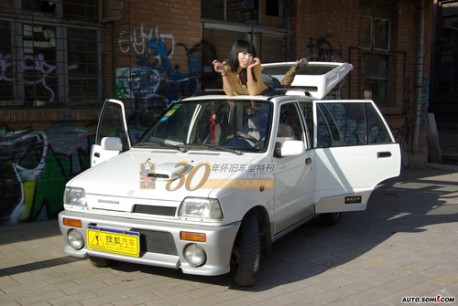 Ending this story with a white example, with a sexy girl in top of it.