A very lucky day in the underground parking of a shopping mall in my very own street in Beijing, here I found the great Italian race machines parked next to each other; a fine black Maserati Quatroporte and a shining white Ferrari 458 Italia.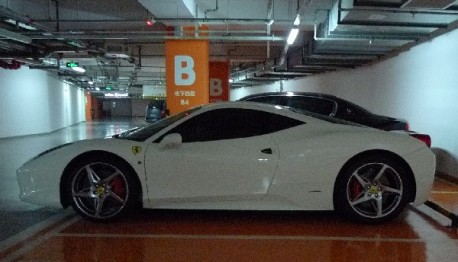 Ferrari is doing good business, China was its second market world wide last year after the US. Ferrari expects China to take the first spot in one or at most two years. Ferrari is busy opening more dealers in many second tier cities and will be present at over 30 auto shows in China this year.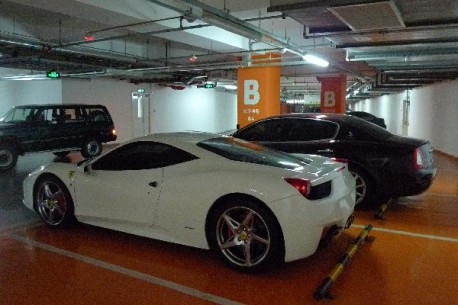 Maserati ain't doing so well, mostly because the Chinese car buyers don't know what the brand stands for. A Quatroporte is an extremely rare sight, the Coupe is basically nowhere.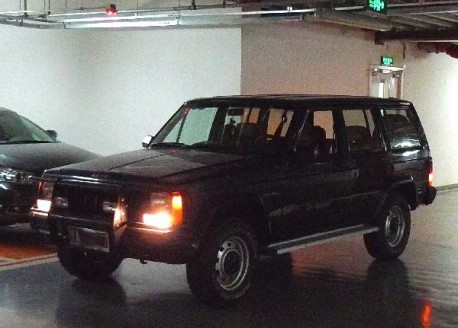 Those Italians are fast and look fabulous but by far the best car in that garage tonight was my very own 1998 Beijing-Jeep, powered by the 2.5 four-cylinder. Got it since 2004, drove it all over China and it never missed a beat.