When I published the first story (new pics!) about the JAC 4R3 Ford F150 clone from China I knew such a big truck couldn't suddenly come out of nowhere, so I did some searching around…
According to Chinese sources the JAC 4R3 is based on an other existing JAC pickup truck, the JAC Ruiling. The Ruiling, meaning 'Lucky Bell', is a copy of the 2003 Chevrolet Silverado, with a Ford-style oval on the grille. Mixing Ford and Chevy, this JAC is sure a company to keep an eye on.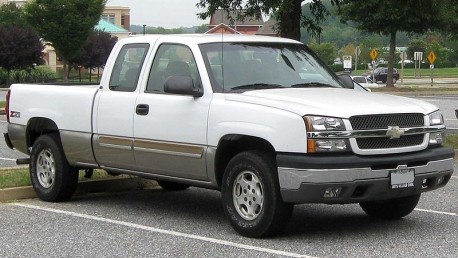 The front, grille and light clusters are all the same. The only big difference is that the Silverado is an extended cab pickup and the Ruiling a double cap.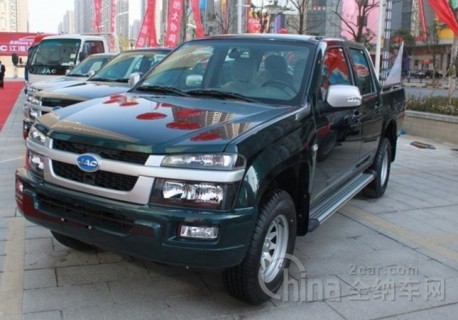 The JAC Ruiling was listed in early 2009. Power comes from the same 2.8 liter 4-cylinder diesel engine that powers the upcoming JAC 4R3-F150. The 4R3 will slot above the Ruiling in JAC's line-up, to be sold as a more luxurious variant of basically the same car. In China so you can choose: a cheap Chevy or an expensive Ford.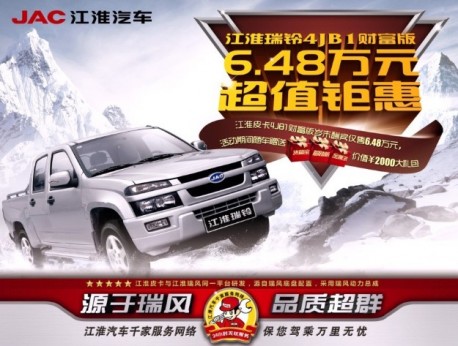 How cheap is cheap? The Chevy can be yours for 64.800 yuan, or 10.300 USD.
To be continued…
Update: commenters here and on TTAC pointed out this Ruiling loox more like a Chevy Colorado. Thank you, we agree: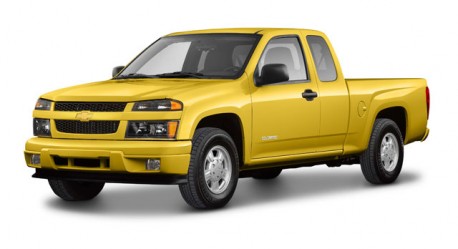 Via: China2Car, Pikache, QicheChina.